WITH the FIVB Women's Club World Championship in full swing, Filipino volleyball fans have been enjoying world-class action on home soil.
But it's not only the game that's taking center stage at the Mall of Asia Arena when the tournament kicked off on Tuesday until its culmination on October 23. Some players from the eight participating teams are turning heads with their powerful performance matched by their stunning looks.
SPIN.ph compiled this stellar list of some of the world's most gorgeous and skilled volleyball players that mix power and grace so effortlessly on the court. Olympic-level of competition is already a joy to watch, but here are 22 more reasons to stay tuned to this tournament.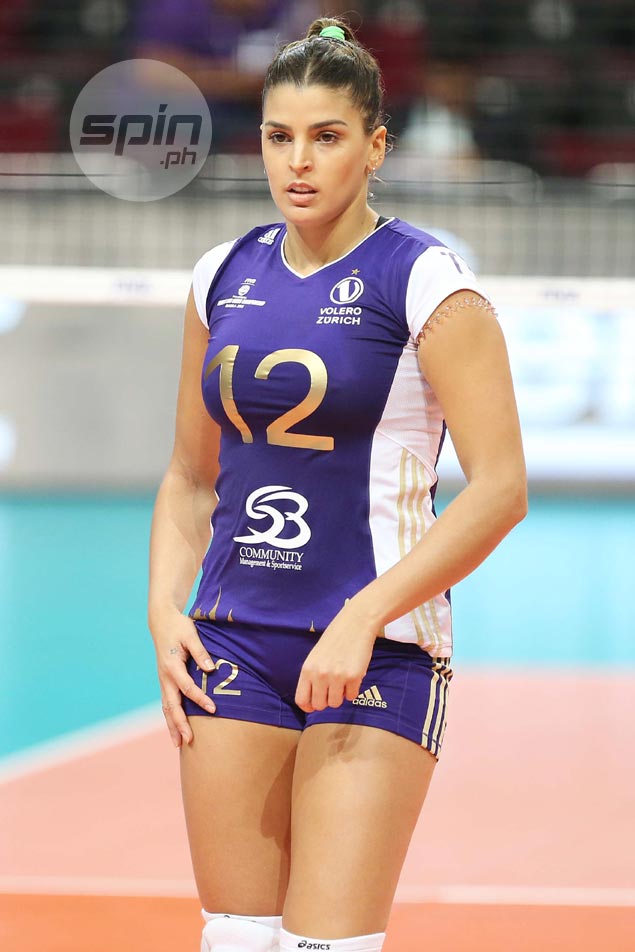 Continue reading below ↓
Recommended Videos
Mariana Costa
Club: Volero Zurich
Playing position: Outside Hitter
Playboy Magazine cover girl

Julie Lengweiler
Club: Volero Zurich
Playing position: Outside Hitter

Gabi Guimaraes
Club: Rexona Sesc-Rio
Playing position: Outside Hitter
Brazil national team member
Won the gold medal in the 2016 World Grand Prix

Ana Carolina Da Silva
Club: Rexona Sesc-Rio
Playing position: Middle blocker
Brazil national team member
Won the gold medal in the 2016 World Grand Prix

Anne Bujis
Club: Rexona Sesc-Rio
Playing position: Outside Hitter
Netherlands national team member

Lauren Gibbemeyer
Club: Pomi Casalmaggiore
Playing position: Middle blocker
USA national team member
Won the gold medal in the 2015 World Grand Prix
Klara Peric
Club: Pomi Casalmaggiore
Playing position: Setter
Croatia national team (Under 19)

Rachael Adams
Club: Eczacibasi VitrA Istanbul
Playing position: Middle blocker
USA national team member
Won the gold medal at the World Championship in 2014

Neslihan Demir
Club: Eczacibasi VitrA Istanbul
Playing position: Opposite spiker
Turkey national team member
2012 London Olympics flag bearer
Hande Baladin
Club: Eczacibasi VitrA Istanbul
Playing position: Opposite spiker
Won the silver medal at the 2015 FIVB Volleyball Women's U23 World Championship

Kimberly Hill
Club: VakifBank Istanbul
Playing position: Outside hitter
USA national team member
Won silver medal in 2016 CEV Champions League
Won gold medal in 2016 Turkish League
2016 Turkish League MVP
Hatice Gizem Orge
Club: VakifBank Istanbul
Position: Libero
Turkey national team member
2016 CEV Champions League Best Libero
2016 Turkish League Best Libero

Lonneke Sloetjes
Club: VakifBank Istanbul
Playing position: Opposite spiker
Netherlands national team member
Won a silver medal in 2015 European Championship
Won a bronze medal in 2016 FIVB World Grand Prix
Fourth place in 2016 Rio Olympic Games

Naz Aydemir Akyol
Club: VakifBank Istanbul
Playing position: Setter
Turkey national team member
2012 London Olympics

Karina Krause
Club: Bangkok Glass
Playing position: Middle blocker
Thailand national team member

Ashley Frazier
Club: Bangkok Glass
Playing position: Opposite spiker
Yumi Mizuta
Club: Hisamitsu Springs Kobe
Playing position: Middle blocker

Maja Tokarska
Club: Hisamitsu Springs Kobe
Playing position: Middle blocker

Rachel Anne Daquis
Club: PSL-F2 Logistics Manila
Playing position: Outside hitter
National team member, SEA Games 2015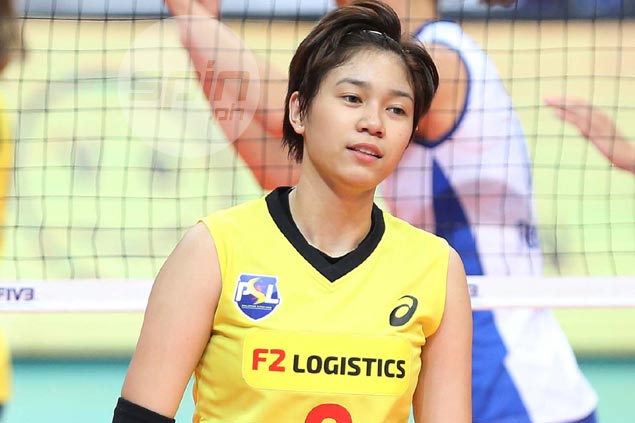 Mika Reyes
Club: PSL-F2 Logistics Manila
Playing position: Middle blocker

Yevgeniya Nyukhalova
Club: PSL-F2 Logistics Manila
Playing position: Opposite spiker

Lindsay Stalzer
Club: PSL-F2 Logistics Manila
Playing position: Outside spiker