COACH Jorge Edson Souza de Brito aired his frustration as the Philippines misses out on important matches following personnel issues ahead of the AVC Asian Women's Volleyball Cup.
The Brazilian coach did not give names as he expressed his displeasure with the national team plans falling through.
"These players are good. But the kind of attitude that you have in this time is not so good. This is not so good. It's bad for us," he said on an interview with ONE News on Wednesday.
"Minimum 12 good matches in high level, that should be really good. And now we'll have to discuss because we have to start from zero," he said.
It was de Brito's recommendation for the national team to be fielded as replacement for Japan's Kobe Shinwa Women's University, who withdrew from the PVL Invitational after a player tested positive for COVID-19.
However, National University, mother team of 12 of the 14 players named to the national team, refused to allow the players to suit up in the pro league.
The PNVF then dropped the 12 Lady Bulldogs from the national team, while the two other players — Trisha Genesis of Akari and Jelai Gajero of California Academy in Antipolo — still have a shot at seeing action in the Asian meet.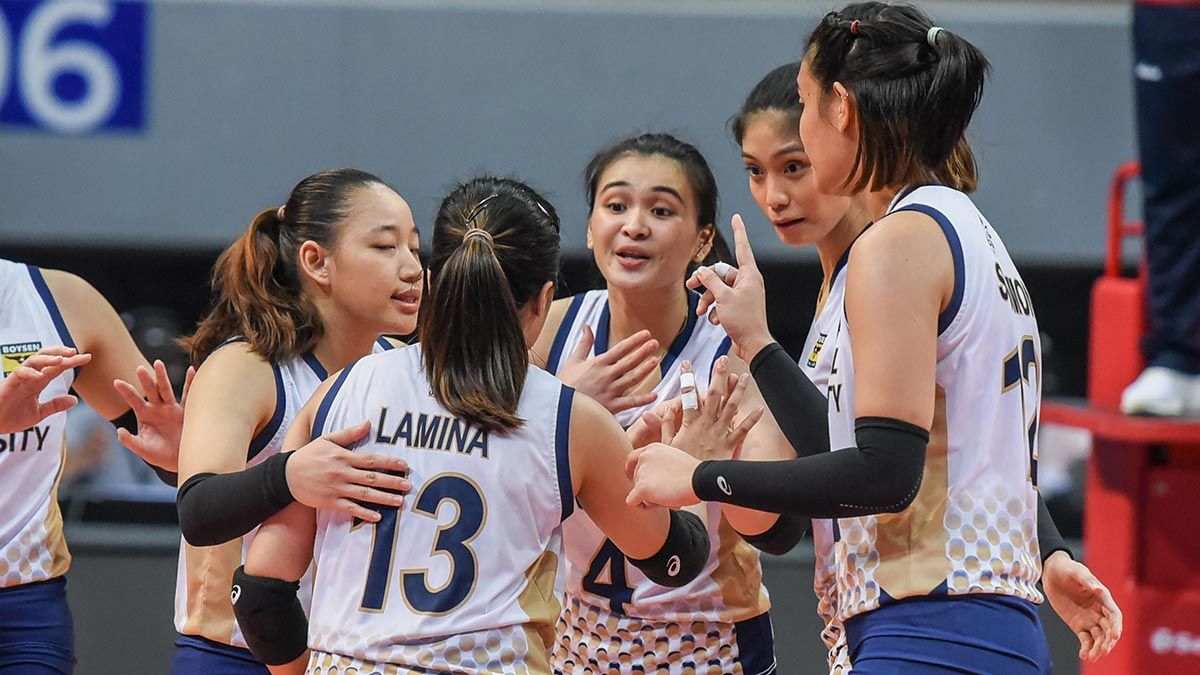 ADVERTISEMENT - CONTINUE READING BELOW ↓
The national federation said it is recommending that the PVL champion, which will represent the country in the Asian tournament set to start Aug. 21 in Pasig, add Genesis and Gajero to the roster.
The NU Lady Bulldogs dropped from the national squad were Mhicaela Belen, Ivy Lacsina, Shaira Jardio, Evangeline Alinsug, Cess Robles, Sheena Toring, Jen Nierva, Nicole Mata, Alyssa Solomon, Camilla Lamina, Kamille Cal and Joyme Cagande.
"But I can assure that they want to play. They really want to play for the country. But the management of NU, specifically talking about Engr. Bing, said something different to tell us about his concerns," De Brito said.
"We always consider what he did, what he says, but in this case, the decision has to be made by the coaches," he added.
Nine Asian countries led by five-time champion China and SEA Games gold medalist Thailand will participate in the competition set at PhilSports Arena.