RECENTLY engaged volleyball star Cha Cruz could barely contain her joy as she shared details of the proposal of her 'Mr. Everything' Ray Behag.
Blessed with a loving family, successful career and supportive friends, the former La Salle ace saw her prayer answered when her longtime boyfriend proposed on Saturday during a concert of Coldplay in Seoul, South Korea.
"Yes, prayed for him long time ago, he is my Mr. Everything," Cruz told SPIN.ph on Monday.
Cruz shared that when the show was over and the band had left the stage, she thought her magical night was already done. But it was just actually the start of a whole new adventure.
"I feel very happy and a little bit of everthing (when he proposed)," she said.
[See Cha Cruz gets engaged to long-time boyfriend Ray Behag]
The F2 Logistics team captain said that they have no final date yet but they are looking at having their wedding in the first quarter of 2018.
"We're still praying about it. We actually have a date in our mind. However 'di pa final, but definitely early quarter of next year," she said.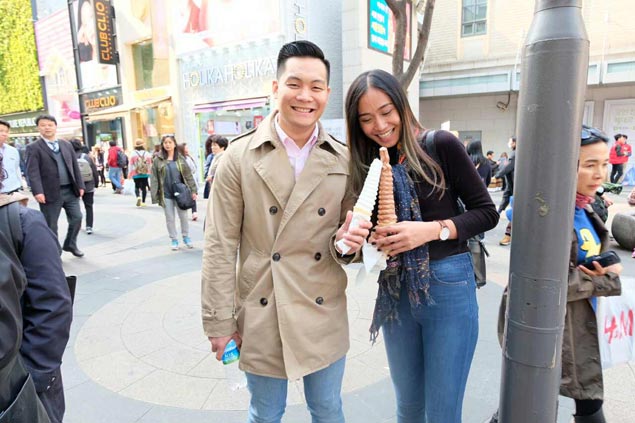 Continue reading below ↓
Recommended Videos
One thing that's certain is that Cruz has no plans of walking away from volleyball yet as she will still play in the next seasons of the Philippine Super Liga.
The looming name change to Mrs. Behag will change nothing as far as her volleyball career is concerned.
"The name in front of the jersey is more important than name on the back," she said.