REACTION, as expected, was mixed when the Larong Volleyball sa Pilipinas, Inc. announced that the national women's volleyball team bound for the Asian Games will be playing as a guest team in the Philippine Super Liga Invitational Conference, which kicks off on June 23.
Aside from the partisan reactions from fans of both the PSL and the rival Premier Volleyball League, there were also questions begging for answers.
How come the LVPI fielded the national team in the PSL and not the PVL? What weighed into the decision?
How about the PVL players who are part of the national pool? Will they get the green light on the PSL participation?
To get the bottom of things, we asked LVPI vice president Peter Cayco, who immediately made it clear that it was the association which asked the PSL to accommodate the national team in its forthcoming conference.
"Ako ang lumapit sa PSL if pwede nila ma-accommodate ang national team, isali nila sa Invitational Conference parang guest team," said Cayco, who has been running the affairs of the LVPI with the blessings of president Joey Romasanta.
Cayco said the PH side will be a guest team in the tournament, with the results of their games not counting on the standings.
"Pumayag naman sila sa set-up na guest team kami (national team) and hindi kasama sa win-loss records ng teams. Parang tune up lang nila kami, no bearing," he added.
In the event national players will be up against their mother team, they will play for their respective teams, Cayco added.
ADVERTISEMENT - CONTINUE READING BELOW ↓
"If magkasabay or maging magkalaban yung club team and national team, the player will play sa club team niya. We will have 20 players in the pool so okay lang if sa club team maglaro yung player," said Cayco.
On the question of the PVL players' participation in the PSL tournament, Cayco said will seek the permission of the pioneering league and their mother teams.
Two PVL stars, Alyssa Valdez and Jia Morado, are expected to be part of the 20-woman pool.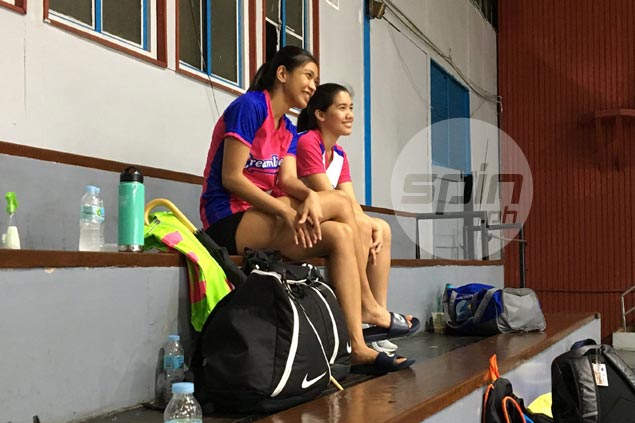 "Now yung PVL players, we will ask the PVL, the team owners, sa mother teams nila kung pwede maglaro yung mga players for the national team sa PSL. Para sa national team sila maglalaro and not for the PSL," said Cayco.
The LVPI official said he deemed it best not to field the national team in the PVL in the meantime so as not to cause a distraction in the PVL's ongoing tournament, which is already at the quarterfinal stage.
"Sa PVL naman, hindi ko na inilapit sa kanila kasi ayaw ko makagulo kasi quarters na sila and going to semis na," he said. "Nasa importanteng stage na sila ng liga nila so ayaw ko naman makagulo."
"Sa next conference nila, sa kanila naman ako makikiusap na kung pwede, same set-up, ma-accommodate rin sana nila ang national team," he added.