IT was not that long ago when a Filipino athlete first made it to a top pro league in Japan.
While Thirdy Ravena is the first Filipino basketball player set to play as an import in Japan, four Filipino volleyball players have stamped their marks in the Japan V.League 1.
Marck Espejo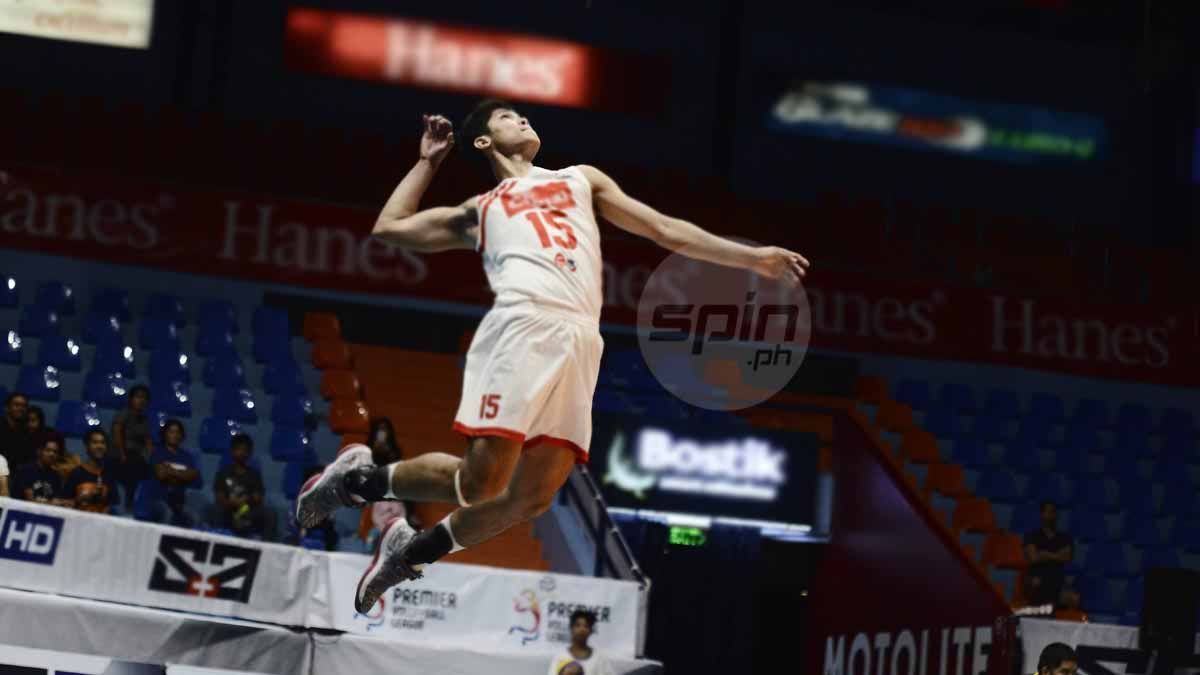 Espejo, a five-time UAAP MVP, was the first to take his act to Japan as he signed with Oita Miyoshi Weisse Adler in 2018.
The Ateneo star was a key piece in the Oita City-based club, but as head-turner as he was with his performance, failed to turn those magnificence into victories as Weisse Adler finished ninth in the 2018-19 season with their 4-23 record.
Continue reading below ↓
Recommended Videos
Espejo soon returned to the country, first to play for Cignal, and then was a part of the Philippine national team which won a silver medal this past 30th Southeast Asian Games.
The 6-foot-3 outside hitter is now playing for Visakha Volleyball Club in Thailand.
Jaja Santiago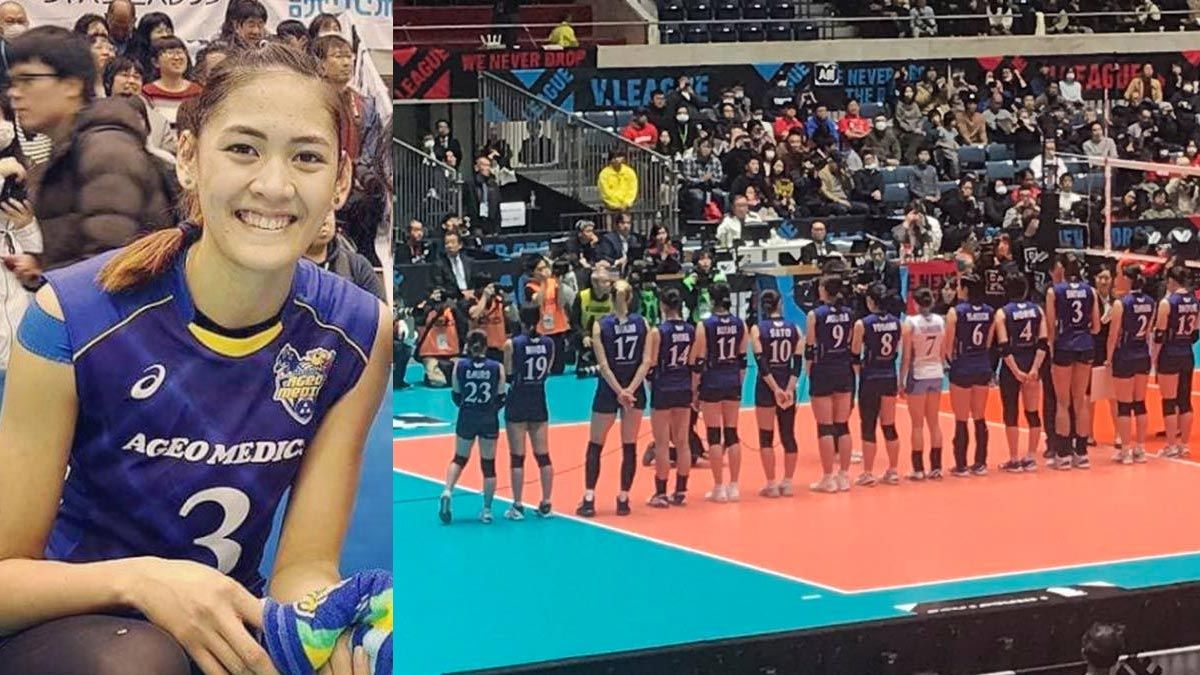 Coming off her MVP run in UAAP Season 80 for National University, Santiago also brought her talents to Japan, signing with Ageo Medics.
The 6-foot-4 middle blocker was a keeper the moment she arrived in Saitama, helping the club grab second place in the Eastern Conference with an 11-9 card. But Ageo Medics floundered in the Final 8 as it only won one of its seven games to be booted out of the 2018-19 season.
Santiago and Ageo Medics, however, came back with a vengeance the following season.
Tallying a 13-8 slate to finish fourth in the Star Conference, the Ageo Medics made it through the Final 8 before bowing in the semifinals to JT Marvelous.
Podium, however, was Ageo Medics' for the taking as they swept Denso Airybees, 25-22, 25-22, 25-20, in the bronze medal match with Santiago scoring nine points.
Dindin Santiago-Manabat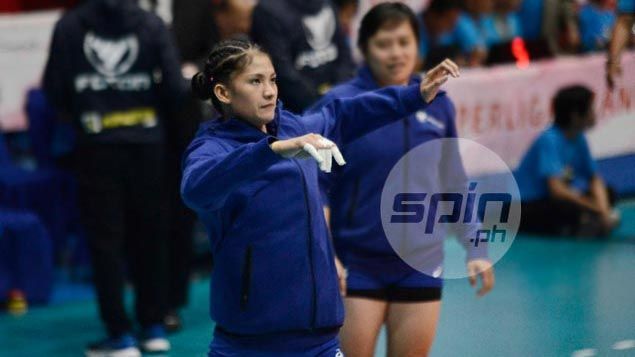 Jaja wasn't the lone Santiago to play in Japan as sister Dindin also made the trip in 2018.
Agreeing to a deal with Toray Arrows, the 6-foot-2 middle blocker helped her side finish fourth in the Western Conference with a 13-7 record.
However, she was unable to take part for the remainder of the season as Toray finished as runner-up to Hisamitsu Springs.
Santiago-Manabat did return to Japan the following season, suiting up for the Kurobe AquaFairies and enjoyed longer playing time. That run, though, turned out to be a forgettable one as the club only came away with one win in 21 outings.
The sisters faced off twice, with Jaja's Ageo Medics getting the better of Dindin's Kurobe AquaFairies in two matches.
Bryan Bagunas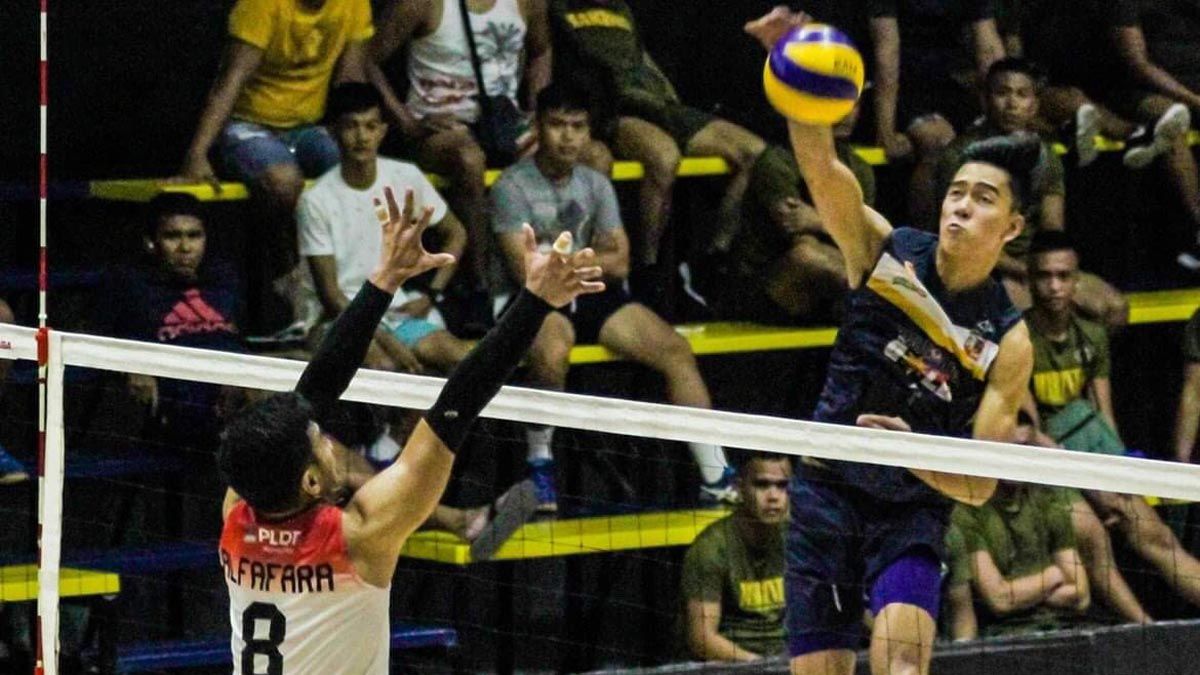 Bagunas was signed by Oita Miyoshi Weisse Adler for the 2019-20 season.
The two-time UAAP MVP from National University did not shy away from showcasing his wares as he deservedly earned his minutes for the club.
Promising as the efforts of the 6-foot-5 outisde hitter were, it wasn't enough as Weisse Adler only had a 3-24 win-loss record this past season to finish ninth.
That experience was still crucial for Bagunas as he was one of the central figures in the Philippines' silver medal win in the 30th SEA Games.
And it's also enough to earn him a return trip to Japan, with Oita Miyoshi already indicating their desire to renew him for the next season.
Spin fans unite at Spin Viber Community! Join the growing community now! Complete the experience by subscribing in the Spin Chatbot and download the Spin Game Sticker Pack.