ATENEO on Thursday formally appointed Oliver Almandro as coach of its women's volleyball team, counting on his 'passion and experience' to help the Lady Eagles reclaim lost glory.
Almandro takes over the job vacated by Tai Bundit, the dancing Thai who stepped down after Ateneo fell at the Final Four stage in a season that started with a feud between players and coach.
Almandro won three championships with the Ateneo men's team led by Marck Espejo, but now inherits the challenge of turning around a Lady Eagles side that has gone without a championship since winning two in a row in 2014-2015 during the Alyssa Valdez era.
"With his strong passion for the sport, the breadth of his experience in forming and mentoring the young, and an untiring commitment to our spirit of magis, Coach Oliver is favorably our man to lead the Lady Eagles to new heights," said Ateneo president Jose Ramon T Villarin SJ in a statement.
Timmy Sto. Tomas, Almandro's longtime assistant, inherited the Blue Eagles' coaching job.
Below is Ateneo's official statement: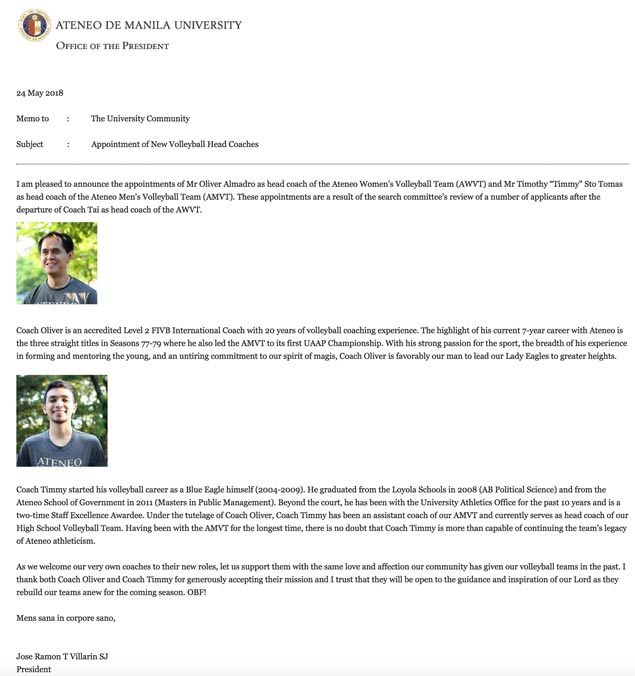 ADVERTISEMENT - CONTINUE READING BELOW ↓