ARA Galang faces a maximum eight-month layoff as fresh information about the injury status of the De La Salle Lady Spikers star started to come in.
A person with knowledge of the situation who refused to be named confirmed Galang not only suffered an ACL tear on her left knee but also suffered damage on her medial collateral ligament (MCL) as well as the medial meniscus.
An ACL tear usually takes for six months but surgery can't be performed immediately since doctors will have to wait for the swelling to subside, the team insider revealed.
"Too swollen," said the source, referring to Galang's knee.
Galang suffered the injury when she landed awkwardly late in the Lady Spikers' four-set victory over the National University Lady Bulldogs in the UAAP women's volleyball stepladder playoffs.
She was immediately brought to Makati Medical Center where doctors confirmed their worst fears, the source added.
[See Doctors fear Ara Galang suffered ACL injury]
La Salle's leading scorer will now sit out the entire finals series against Ateneo starting on Wednesday - a rematch of last year's finale which saw the Lady Eagles wipe out the Lady Spikers' thrice-to-beat advantage.
The development is a big blow to the Lady Spikers' chances of winning the UAAP Season 77 title as they need to win thrice against the top-seeded Lady Eagles to regain the championship.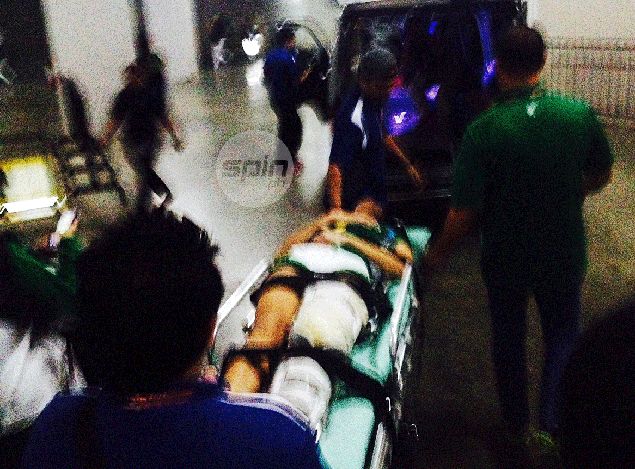 ADVERTISEMENT - CONTINUE READING BELOW ↓
Galang's teammates, fans, and even fellow players asked for prayers for the La Salle star, with the hashtag #PrayForAraGalang becoming a trending topic on Twitter worldwide.
Galang is the second UAAP volleyball star to suffer a major injury this season after the University of the Philippines' Catherine Berzola, who also suffered an ACL injury late in the eliminations.
[See La Salle holds breath as Galang brought to hospital after knee injury]