PROVING that it means business, Adamson has named a successful American spiker as head coach of its women's volleyball team.
Backed by electrical supply brand giant Akari, the school has tapped 2008 California State Los Angeles MVP Airess Padda to reverse the fortunes of a Lady Falcons side that failed to reach the playoffs in the last UAAP women's volleyball tournament.
Airess will replace Domeng Custodio, the concurrent coach of the men's team who took over the job vacated by Sherwin Meneses, who resigned in the thick of the Lady Falcons' campaign last season.
Akari Lighting and Technology Corporation sports director Russel Balbacal, who was also behind the hiring of multi-titled men's basketball coach Franz Pumaren for the Adamson men's basketball team, confirmed the news to SPIN.ph.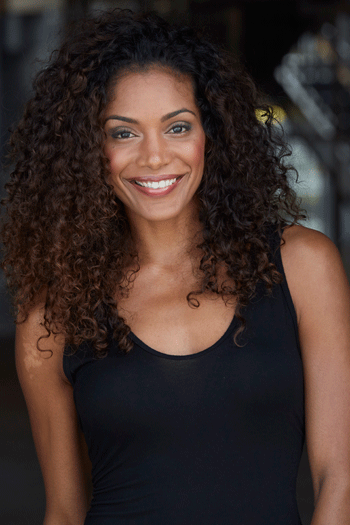 Continue reading below ↓
Recommended Videos
"Yes, Airess is in town, she just signed a contract with us last Wednesday," said Balbacal.
"This is only the first step in rebuilding the team. We expect Airess to bring her vast experience in the international sporting scene, as well as the intensity she is known for in her previous coaching stints," he added.
"We at Akari are hoping that her youth and energy will rub off ON the team and translate to a positive effect. It's a long way to go and we feel that the best time to start is now," Balbacal said.
Asked why they chose Padda over other candidates evaluated for the job, the soft-spoken lieutenant of Adamson chief patron Christopher Tiu had a quick reply.
"She's well versed in the sport and she has vast experience. We saw her talent not just in volleyball but in motivating her players as well," he said of Padda, who the Falcons first saw during the American spiker's first visit in the country in 2014 to participate in the Titan Rising Stars Camp.
"It's going to be a transfer of technology and we believe she can bring us to better placings in future tournaments we'll play in," Balbacal stressed.
Among the credentials tucked under the belt of Padda is being a top product of the Cal State LA Golden Eagles, where she was part of the first team from 2004 to 2007.
A high school MVP for Bear Creek, Padda was an accomplished athlete, being a recipient of the Billie Jean King Endowned Scholarship award in 2007. King, a tennis legend, was a fellow alumna at Cal State LA.
During college, Padda was Cal State's best blocker and third in the team in terms of kill, finishing with 205 and a season high 16 in a game against the Cal Poly Ponoma in 2006.
She was also the founder of the Malibu Palms Volleyball Club after serving as coach of the Haciennda Volleyball Club in California, the Sierra Canyon Junior Varsity team and Chaminade College Preparatory.
Asked why they opted for an American coach instead of the usual Asian recruits, Balbacal replied: "We always wanted to be a step ahead of the competition, that's our thrust."
After signing her contract, Padda will leave for the US to get her things where she will momentarily leave the coaching chores to high profile assistants Cherry Macatangay and Michelle Gumabao, who earlier joined the Lady Falcons' coaching staff.