AMANDA Villanueva is hanging up her jersey for good after playing indoor and beach volleyball for 18 long years.
The 28-year-old spiker on Thursday announced her retirement from the sport, saying she is ready to move on to the next chapter of her life.
Villanueva, who got engaged to longtime boyfriend and radio deejay Rico Robles last January, didn't bare what's next for her, but said she is leaving the sport on a happy note.
"Volleyball became my ticket to endless possibilities. I've spent nearly half of my life growing in this sport. From a young kid to being a teenager, to entering awkward years, pro level, and to who I've become now," she wrote in a message posted on her social media accounts.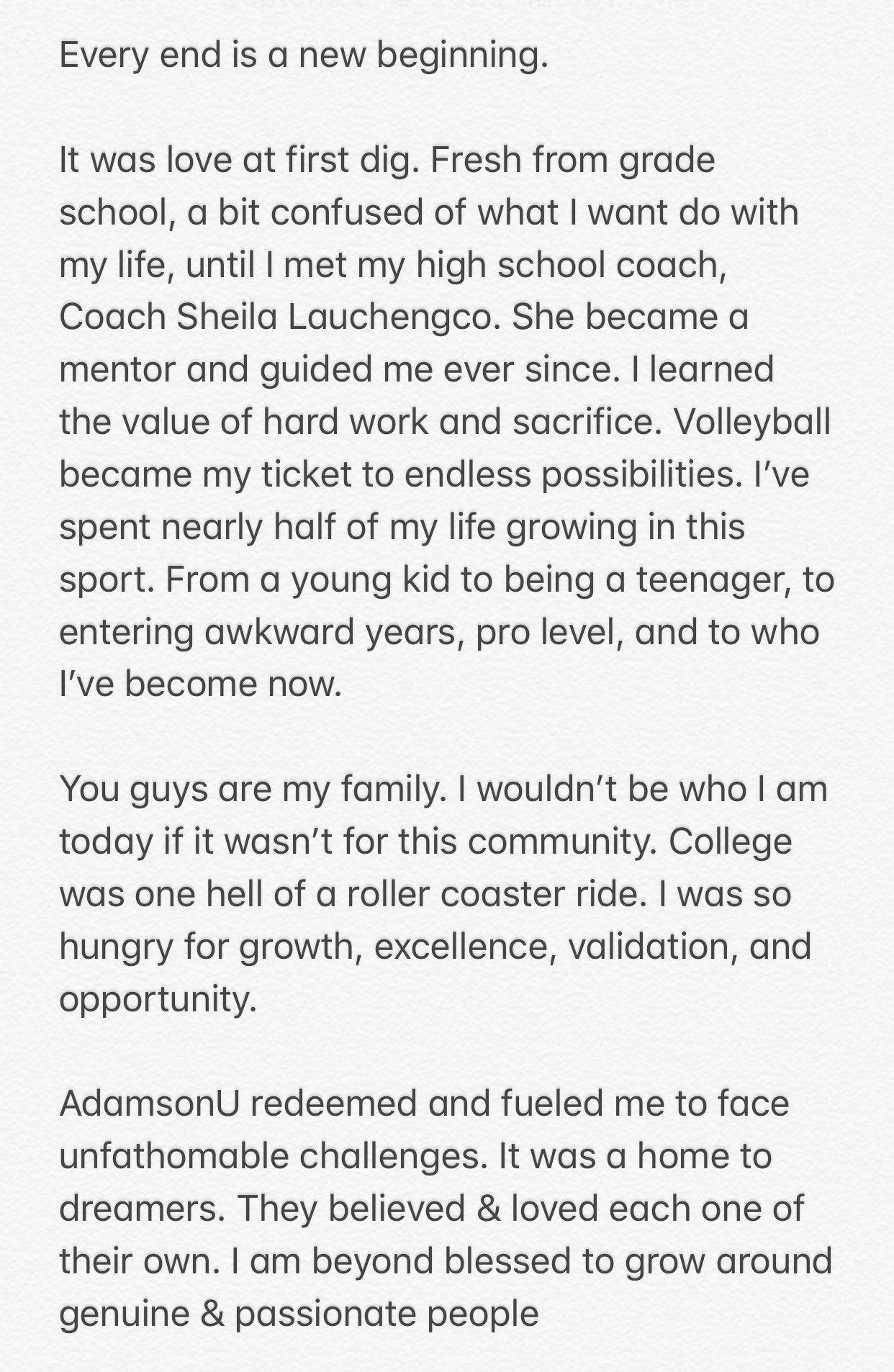 ADVERTISEMENT - CONTINUE READING BELOW ↓
Villanueva reflected on her 18-year journey, which saw her play high school volleyball for St. James Academy in Malabon and represent her region in the Palarong Pambansa.
She was recruited by La Salle and played one season in UAAP Beach Volleyball with Cha Cruz-Behag last 2010 before transferring to Adamson, where she became one of the most recognizable Lady Falcons.
ADVERTISEMENT - CONTINUE READING BELOW ↓
ADVERTISEMENT - CONTINUE READING BELOW ↓
Villanueva proved to be a multi-talented spiker in leading the Lady Falcons to the 2013 UAAP beach volleyball title with Bang Pineda and brought her school to two Final Four appearances in indoor volleyball in 2013 and 2014.
"College was one hell of a roller-coaster ride. I was so hungry for growth, excellence, validation, and opportunity," Villanueva said.
"AdamsonU redeemed and fueled me to face unfathomable challenges. It was a home to dreamers. They believed and loved each one of their own. I am beyond blessed to grow around genuine and passionate people," she added.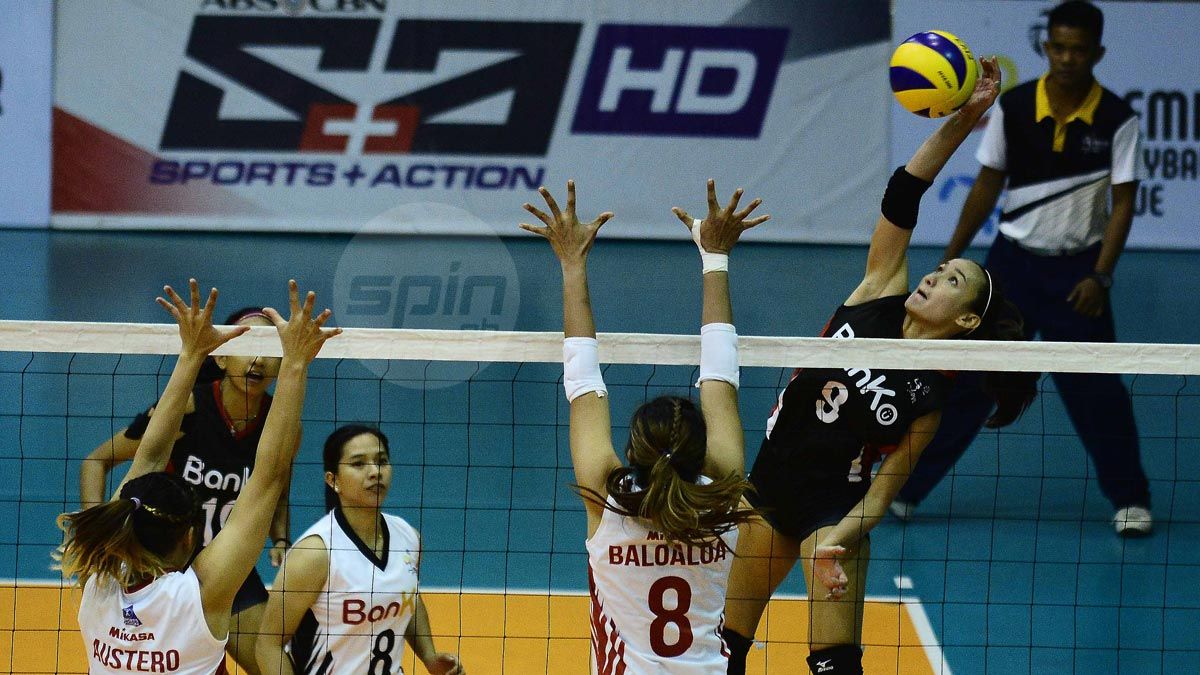 ADVERTISEMENT - CONTINUE READING BELOW ↓
The Queen Falcon also played for the powerhouse PLDT with Alyssa Valdez, Jaja Santiago and Grethcel Soltones to win two championships in the 2015 Shakey's V-League.
Villanueva helped BanKo Perlas Spikers win double bronze in the Premier Volleyball League last 2018 before she transfered to Sta. Lucia in the Philippine Superliga last year, which turned out to be the final chapter of her volleyball career.
She also served as assistant team manager for the Lady Falcons in 2017.
"I am officially signing off as a pro-athlete. I wish that my future kids, wherever they may be in the future, would receive the same amount of love, care, and support that I felt in the 18 years of playing for the sport," she concluded.