TELEVISION host Iya Villania-Arellano proved she too could excel in the field of triathlon by bagging the gold medal in her first-ever race to highlight a successful Unilab Active Health (ULAH) Tri United 4 on Sunday at the Fontana Leisure Park in Clark, Pampanga.
Villania-Arellano, 28, negotiated the 600-meter swim, 30-kilometer bike and 5-km run in one hour, 47 minutes and 26 seconds to win the female 25 to 29 age group over Samantha Chua  (1:56:27) and Jilliane Caancan (1:59:20).
"This is my first triathlon race and I'm very to have won my age category. I've been practicing the past months but was not expecting to win dahil takot pa akong lumangoy. With this performance, I'm looking forward to competing in more triathlon events," said Villania-Arellano, who also got the much-needed boost from the sidelines from hubby, fellow television personality and triathlete Drew Arellano.
Another movie celebrity who competed for the first time in this race organized by Bike King and presented by Unilab Active Health in cooperation with Fontana was Jennylyn Mercado who managed to finish the race happily.
Leading the newbies among the male participants in this race supported by Active Health Sports Gel, Aboitiz, Enervon ACTIV, Enervon HP, Oral Rehydration Salts, WeatherPhilippines, Aboitiz Power,Timex, Saucony, Orbea, Crystal Clear, Pocari Sweat, Shimano, Maxxis, OtterBox  Men's Health and Women's Health was Adrian Villanueva who topped the 18-24 category in one hour and 28 minutes.
The event served as the culminating race for the successful 2014 Tri United Series and attracted 636 triathletes, of which, sixty percent were first timers.
"This is the last race for the year and the objective is for us to attract new faces to get into the sport in the hope that they will continue racing next year. I'm so happy to see new faces and compared to last year, we have more participants this year," said ULAH operating vice-president Alex Panlilio.
Other age group winners  were Kimberly Li in the female 18-24 (1;54:22);  Jeric  Saclauso (1:31:47) and Richelle Hizon (1:54:12) in the 30-34; Paolo Leano (1:31:11) and Camilla Brooks Chua (1:50:31) in the 35-39; Leo Mejilla (1:29:36) and Jennifer Soto (1:51:24) in the 40-44, David Richmond (1:40:01) in the male  45-49, Brigilio Balaba (1:59:51) in the 55-above and Mariela Martinez Powell (1:50:39) in the female 45-above.
Competition was also held in the 13-14 age class (300-m swim, 15-km bike and 2.5-km run) with Brent Valelo and Nica Deldio winning while Samuel Ranque and Vicky Deldio topped the 15-17 age group.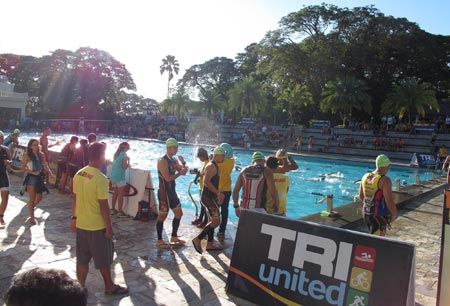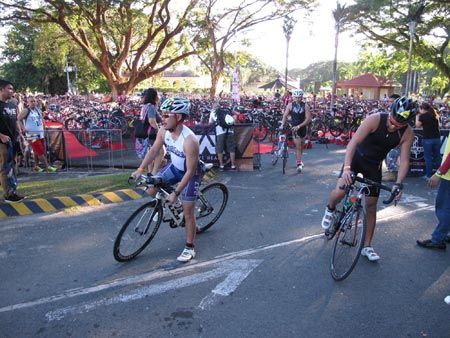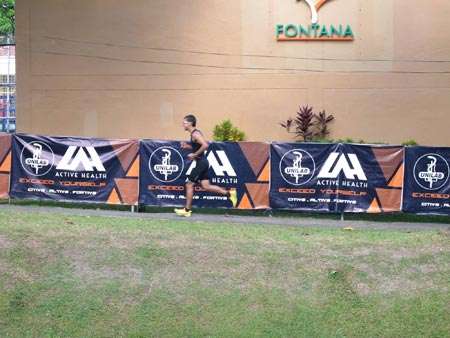 (Photos from Triathlon Association of the Philippines)