CEBU, Philippines — Homegrown triathletes Matthew Hermosa and Moira Erediano ruled the Alaska Ironkids on Saturday at Shangri-La Mactan.
Hermosa, 13, from Talisay City, finished the 400m swim, 12km bike and 4km run in 35 minutes eight minutes and 33 seconds. Earol Belonguil came in at 35:43.04 and Eryk John Omandam finished at 36:02.78 in the 13 to 14-year old age group.
"May pressure po, sobrang pressured po ako pag start ng race," said the Hermosa, an eighth-grader.
"Na overcome ko po ['yung kaba] na laging i-motivate [ang sarili] and just smile. Natuwa po ako kasi pamilya ko kumpleto, kaya ko na 'to lahat."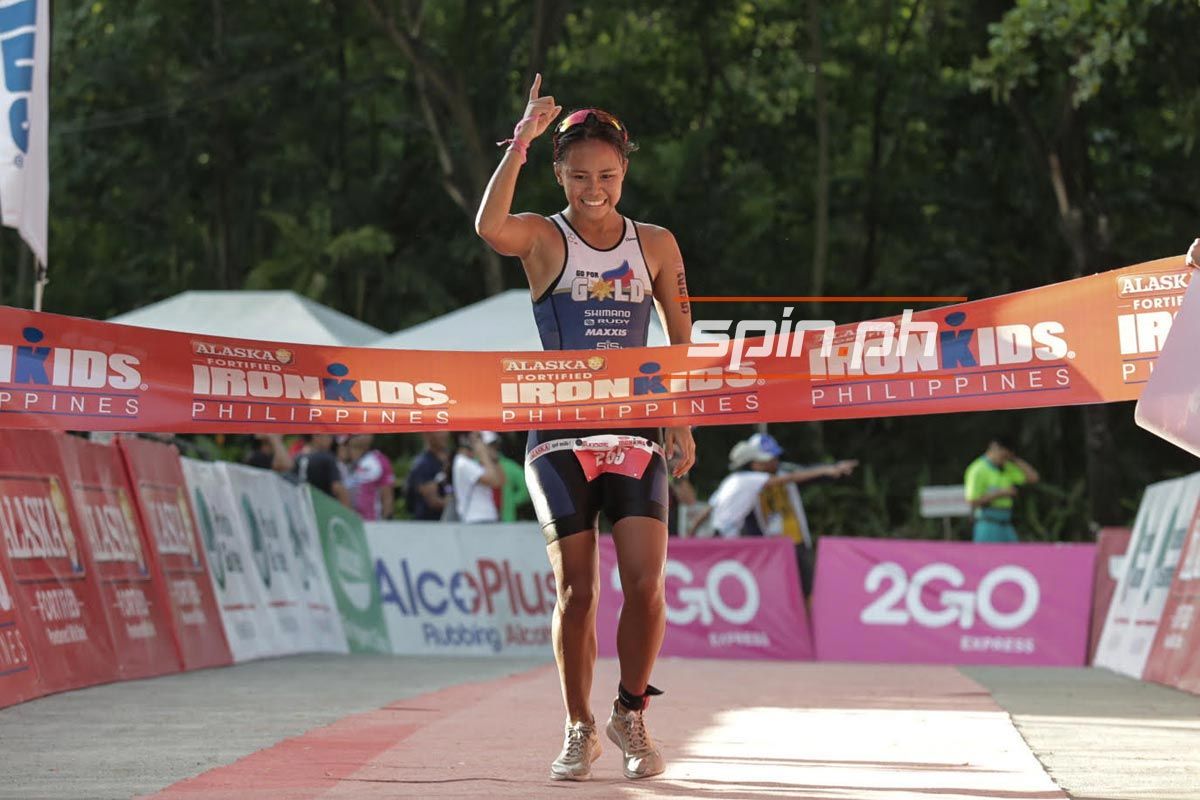 Hermosa, who finished fifth in swimming, pulled away at transition to the bike course all the way to the run.
Meanwhile, Erediano, who crossed the finish line at 39:22.01, had a fitting end to her junior career, copping her fifth victory.
She bagged her third gold medal in the 13 to 14-year old age group, while she had two golds in the 11 to 12-year old age group.
"I feel really happy to end this Ironkids with a bang, being a champion," said Erediano, who will turn 15 in November. "I will move on to sprint category to do a longer distance race."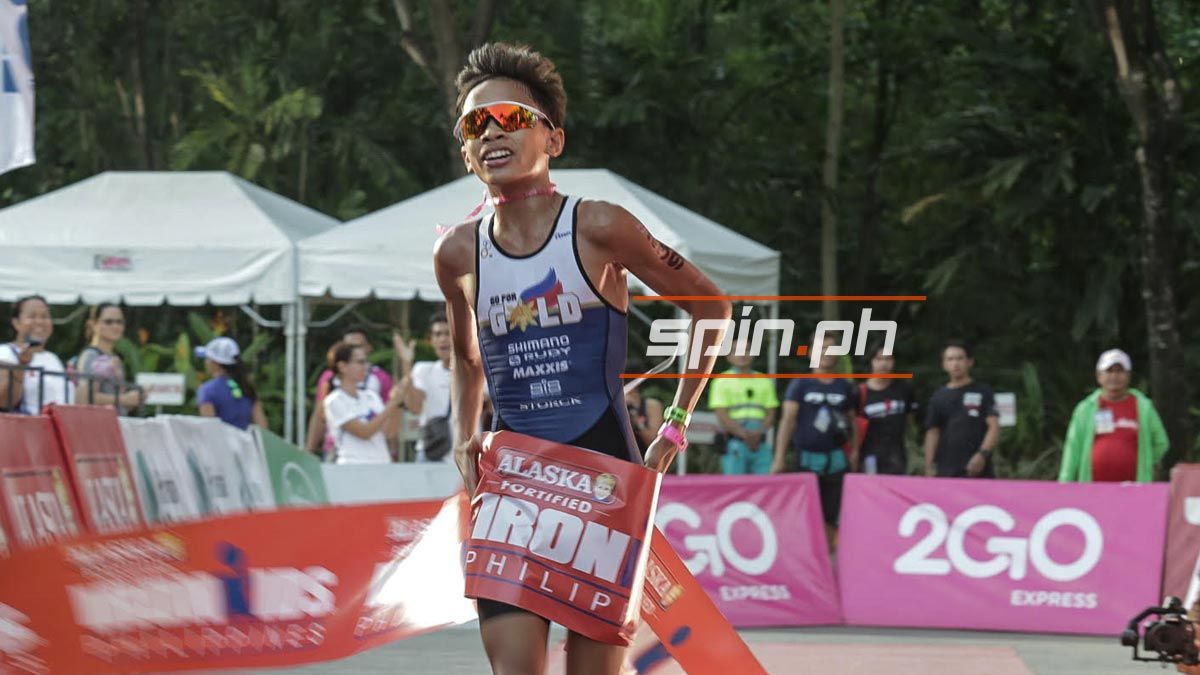 Jeanna Mariel Canete was at second place with 40:38.71, while Kelly Yw Long, one of the triathlete triplets from Malaysia, was third with 43:24.46.
It was a close contest in the 11 to 12-year old age group, Michael Gabriel Lozada was the top finisher (32:27.74), followed by Gino Camille Lamoste (32:31.08) and Juan Alessandro Suarez (32:36.56).
Kira Ellis ruled the girl's division (35:15.24), Aira Danara Gregorio (38:05.18) one second ahead of Catroina Danelle Vasquez (38:06.21) in the 300m swim, 9km bike and 2km run.
Van Wincy Pagnanawon topped the 9 to 10-year old age group (25:49.97), while Peter Sancho del Rosario came in at second place (26:18.20) and Al Dustin Bersabal came in third (27:52.84) in the 200m swim, 6km bike and 1.5km run.
In the girl's division, Elora Caelle Avanzado was first (29:01.55), Christy Ann Perez was second (30:30.50) and Rhexiel Belonguil was at third (30:42.86).
Don't be fooled by their charm and cuteness because Diego Jose Dimayuga finished the 100m swim, 3km bike and 1km run within 18:53.55, while Simeon Sam Lamoste took 20:07.85 and Ralo Habana needed 20:34.65 in the 6 to 8-year old age group.
Lauren Lee Tan clocked in at 19:38.93, Rhian Casey Casona crossed the finish line at 19.50.09 and Mary Chris Lalimos finished in 21:18.09.
Recommended Videos