AS the world's top tennis players grunt their way to glory in the ongoing Australian Open, Philippine tennis, by contrast, is all groans as the sport continues its downward spiral, its spirit broken by bitter divisions. One side is made up of the old guards that, many believe, ran the sport to the ground; the other, a group of stakeholders repeatedly thwarted in its bid to initiate reforms.
The old guards, represented by 82-year-old Salvador "Buddy" Andrada, have been at helm of Philta, the national sports association for tennis, nearly three decades — yes, that's 30 years and counting — but have nothing to show for the years they've ruled over the game.
What they've done is to master their hold on the association, building up their profile by relying on the occasional successes of overseas-based Filipinos Cecil Mamiit, Ruben Gonzales, Treat Huey, and a very few others. What they haven't done is to provide a coherent development program to build a strong tennis base.
That task has fallen on businessmen Jean Henri Lhuillier and Bobby Castro, whose sponsorship of nationwide age-group tournaments has become the country's de facto tennis program, organized and financed by private enterprise.
The leadership problem at Philta has drawn the attention of the International Tennis Federation, which urged the association to revise its by-laws and constitution to become more inclusive. The Philippine Olympic Committee, for its part, has voided the results of the association's last election, while the Philippine Sports Commission has put on the pressure by coursing its financial support directly to the players, bypassing Philta.
Continue reading below ↓
Recommended Videos
These moves would have made other national sports associations tremble to fix themselves, but not Philta. It is that smug. Thirty years of getting away with it does that, I suppose. Even with what looks like growing unrest in the ranks, its officials just carry on, and stay put.
Philta is run by a 12-man board with a membership that has hardly changed in 20 years. The board operates like a clique, with members passing on their seats to favored colleagues, as they might do with the stocks of a family corporation. Outsiders who attempt to change things never get anywhere unless they make themselves complicit in keeping the system of the old guards going.
Since 1986, the same group has managed the affairs of Philta, with retired military officer Andrada serving as its president for 20 of those 30 years. He did step down in 2010 to become a member of the PSC board, but after his term there ended in 2016, he swiftly returned, at age 81, to become president of Philta again, igniting a crisis that continues to this day.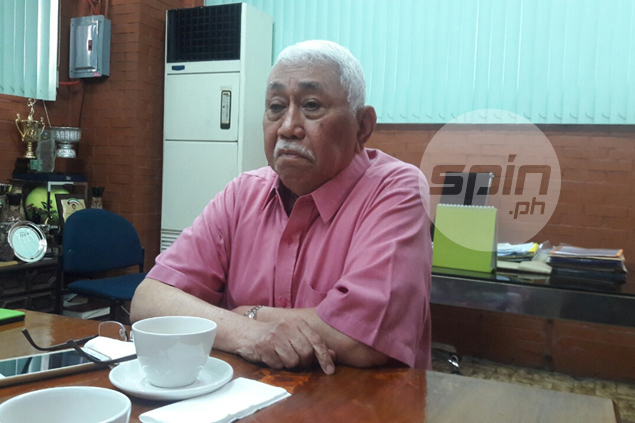 His election as Philta president in February 2017 was marred by a walkout of his rivals, and was not recognized by the POC. Grudgingly, he stepped down, which handed the Philta presidency to Antonio Cablitas, a government official who belonged to Andrada's clique. Whether Cablitas was anointed, elected, or appointed, nobody knows. What insiders do know is that Philta is an organization that has lost its base, is disconnected with its stakeholders, and is a pariah to the POC and the PSC.
With TV showing the Australian Open live, tennis juices are up. Many of the matches are gripping and mesmerizing. Besides, year after year the event attracts promising players who seem to come from nowhere and make tantalizing runs that leave the public applauding.
This year is no different. For example, Marta Kostyuk of Ukraine, just 15 years old, reached the third round of the women's singles, and South Korea's Hyeaon Chung, 21, upset Novak Djokovic to reach the men's quarterfinals.
Many end up asking: Why is it that this country, with its resources and vast population, has not produced even one star to put the Philippines on the tennis world map?
Well, wonder no more. The answer is right here: Present and past Philta leaders do not have a viable grassroots program. It does not have a respectable talent pool. And it does not have enough funds for the long haul. What it has is an eye for imported talent on which it has relied on to get gold medals at the Southeast Asian Games and to prop up its mostly failed Davis Cup campaigns. And currently, that imported pool is all dried up.
Well, Philta is not alone in taking this easy route. Nearly every local sports association — from cycling, judo, gymnastics, football, athletics, and basketball — taps foreign talent to satiate the country's medal appetite. It is easier, after all, than scouring the country for raw talent, developing it, and running with it to the international arena.
If this trend continues, future generations of Filipino athletes will be watching from the bleachers as our Philippine teams are dominated by overseas talent. They'll end up carrying our flag, too.
In tennis, we hit the international scene with Felicisimo Ampon playing in all the majors — Wimbledon, French, U.S., and Australian Opens; and with Raymundo Deyro advancing to the fourth round of the French Open and the third round of the U.S. Open. But we're talking 1948, 1949, 1950, 1951, 1953, and 1955 here. We haven't gone to centercourt since then.