CONTROVERSY erupted just a day after Alex Eala's trailblazing run to the French Open girls juniors semifinals as her parents denied a claim by the Philippine Sports Commission (PSC) that it had backed the tennis rising star with millions in financial support.
The government's sports agency posted congratulatory messages on its social media pages after Eala, 15, became the first Filipina - and just the second from the country after Felix Barrientos - to reach as far as the semifinals of a grand slam.
The post, however, drew the ire of Eala's parents Michael and Rizza owing to claims that the PSC had extended the teenager millions in support, including P3 million for her European training leading up to the Australian Open where she won the girls doubles.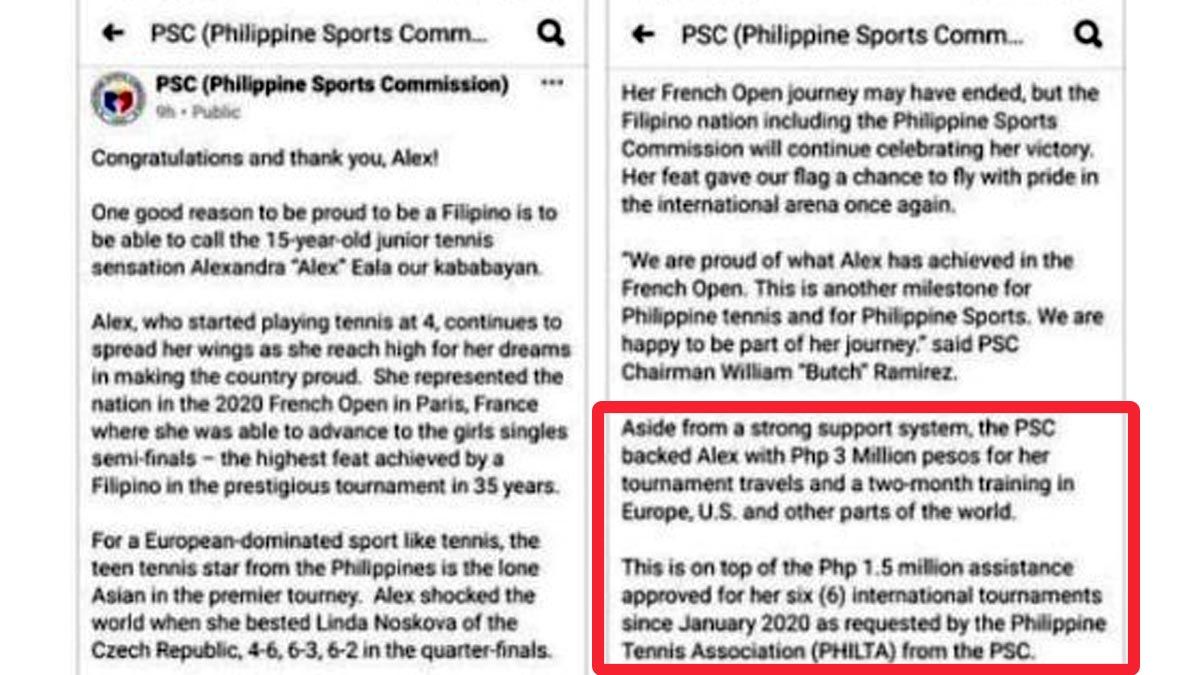 In separate posts on Facebook, the Ealas said the financial support was promised by the agency, but made it clear "we haven't received any amount yet."
ADVERTISEMENT - CONTINUE READING BELOW ↓
"In the wake of a great run of Alex at Roland Garros, the French Open, it is sad to see that agencies claim to support athletes with Millions of pesos inspite of not having given a single centavo yet. Raising our kids in highly competitive tennis, we always teach them that the spirit of each sport is fair play. I think it's safe to say that it should apply to individuals as well as agencies. Just to clarify, PSC has mentioned that they will support Alex, but we haven't received any amount yet," Michael, who accompanies Alex in her travels," Michael Eala said in his post on Saturday.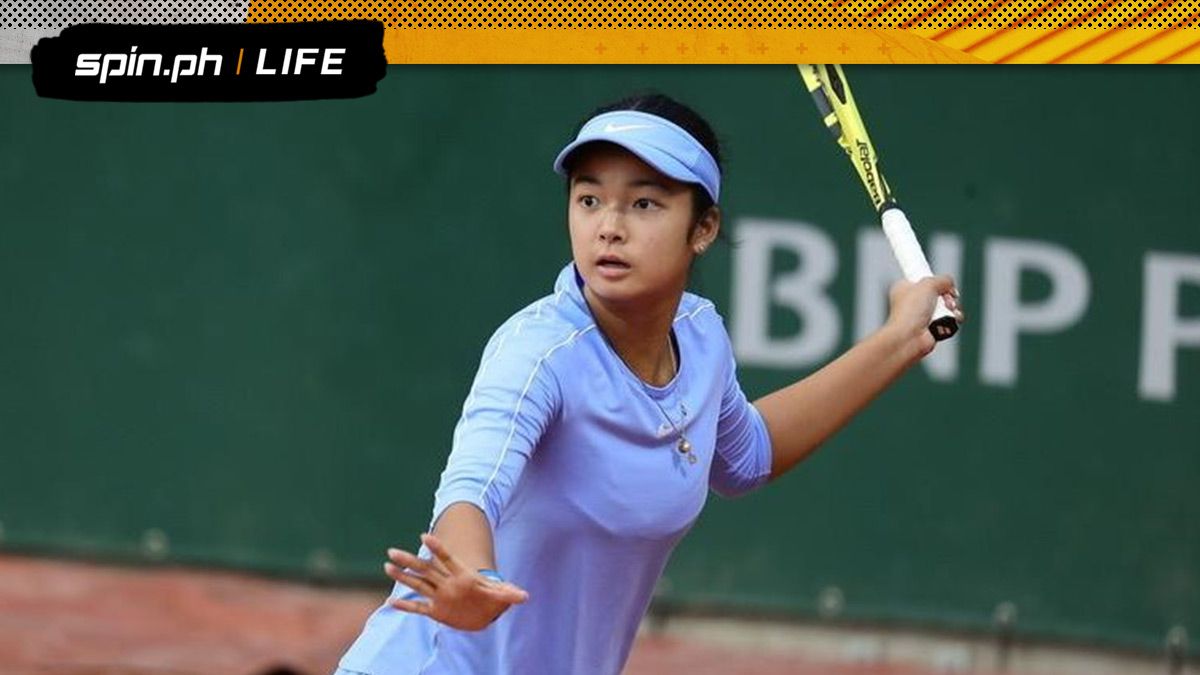 Rizza Eala's post was more detailed.
"PSC post NOT true : I just saw this post and we have tried to contact some of the officials here but unfortunately, we cannot reach them now.
"First, we are thankful to the government for congratulating Alex and allowing courtesy calls with officials, and giving her country accreditation paperwork required for travels. Alex even got a recognition from Congress for her Australian Open Junior Doubles Championship....
"But for the record, we have NOT received ANY of the funds in the millions of pesos mentioned here in this post... In fact, we have been trying to reimburse Alex's travel expenses for Australian Open that happened last January, but we are being given a run around at the PSC... I kid you not, our documentation is 2 inches thick with receipts, boarding passes, etc, but we are asked to submit more and wait for different people to report for work.... There was and is also NO support in the form of a "two-month training in Europe, US, and other parts of the world."
"The support mentioned in this post were promised verbally, in fact, several times but I reiterate, we have NOT received any of it. If Alex gets it, we would be very thankful and Alex needs it to continue her world-class training but it is very unfair to publicly state that we have received these amounts when it is not true. The post is written in past tense and thus my reaction.
"I have been a National Athlete myself and have siblings who were National athletes too, on top of my kids always carrying the Philippine flag all over the world (at our personal expense) even without government financial support, so I do know what I am talking about. It is very unfair to say that we have received millions of pesos of support when we have NOT yet done so… Now, if it comes, then we would be very thankful and even publicly declare this… And if this is a writer's error, then my request is that it be written in future tense
ADVERTISEMENT - CONTINUE READING BELOW ↓
"Mabuhay ang Atletang Pinoy! …I remain a #ProudPhilippineAthlete #ProudPinoy and #ProudMom."
The PSC was quick to apologize as it took down the original post.
Instead, it made a separate post saying it was an 'unintended misinformation' by admitting that the financial aid to Eala was already approved by the agency but "still being processed, awaiting required documents."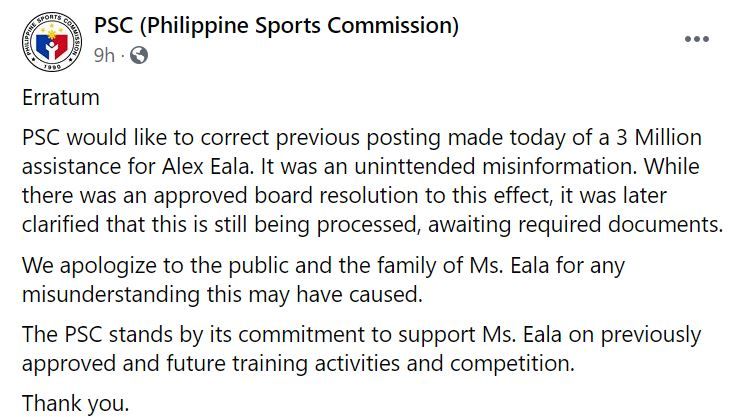 Spin fans unite at the Spin Viber Community! Join the growing community now and complete the experience by subscribing to the Spin Chatbot.