COL. SALVADOR 'Buddy' Andrada has changed his mind about stepping down as head of the Philippine Tennis Association (Philta) on Wednesday, leading to a walkout by a group led by chairman Jean Henri Lhuillier and vice president Randy Villanueva from the elections.
Four of the 11 board members present in Lhuillier, Villanueva, former Philta president Julito Villanueva, and Virgilio Gerardo Maronilla left before an election could be held to pick a new set of officers with the exception of the post for president, which Andrada decided not to vacate.
Romeo Magat (vice president and secretary general) and Martin Misa (treasurer) were later reelected by the seven board members who stayed on in the closed-door meeting.
Randy Villanueva claimed the Lhuilier camp attended the board meeting on Wednesday with the understanding that Andrada will step down as Philta president - a statement that is backed up by minutes of the meetings.
Villanueva also claimed Andrada told the board about his plan to step down as president on December 14 during another Philta meeting, only to change his mind.
"We came here for a presidential election. That was the notice that was given to the Philippine Olympic Committee and it included a presidential election," said Villanueva in an interview with reporters after the meeting held at the Philta office inside the Rizal Memorial Sports Complex.
Continue reading below ↓
Recommended Videos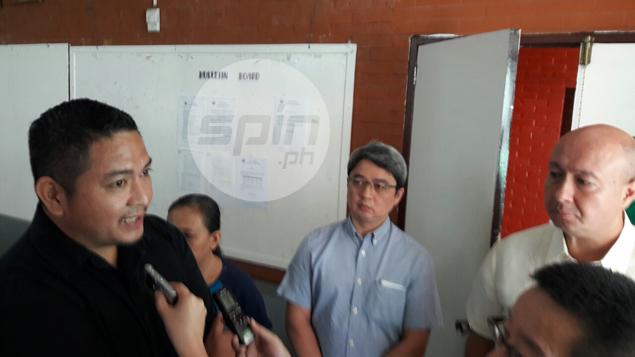 Andrada, 80, has reigned as Philta president since the nineties but took a leave from tennis after being appointed commissioner of the Philippine Sports Commission from 2010 to 2016.
The leadership issue in Philta began when Andrada returned as Philta president in an election that was called last July following the resignation of Paranaque mayor Edwin Olivarez.
The move was denounced by Randy Villanueva, saying that he should be the rightful successor of Olivares in his capacity as vice president.
"It's not a secret that we don't recognize the election that was held last July. We kept quiet because, during the meetings, they said that he is going to resign. We waited because we thought this must be the graceful exit that he wants.
"We waited patiently and we want to participate properly. But again, they misled us," said Villanueva, who added he is not discounting the possibility of a legal action.
Lhuillier seconded Villanueva's statements.
"Col. Andrada says that he is still the president," Lhuillier said. "We truly believe that the July election is not valid and the president of Philta should be Randy Villanueva."
When pressed for comment on the issue, Andrada said he indeed told the board that he "might" resign due to health reasons. But Andrada added he is now back in pink of health and determined to serve out his term until 2019.
"What I said is due to health reason, I might decide to resign. That is why it has to be corrected (minutes of the meeting). But I'm stronger than ever," said Andrada.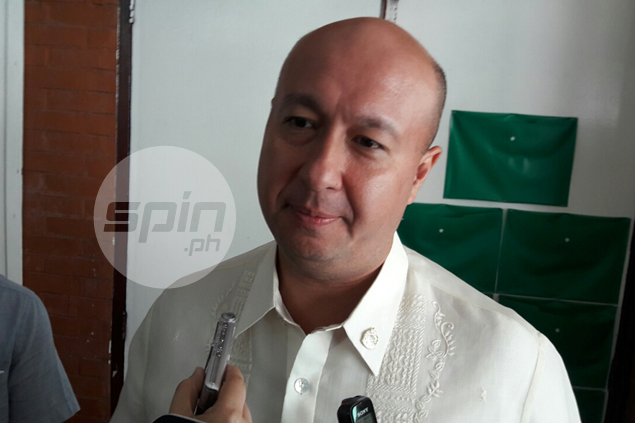 Andrada shrugged off the strong opposition by the group of Villanueva and Lhuillier, including their option for a legal remedy.
"This is a healthy democracy. I like an opposition because there was a democratic system. That means democracy is working in Philta and everybody is free to exercise his opinion," said Andrada.
For his part, Magat said they had offered the vice presidential position to Lhuillier prior to the meeting. Lhuillier refused.
"We wanted a friendly transition period that is why we talked, the three of us. Gusto na niya mag-presidente. Si Col. Andrada pa ang president at sabi niya (kay Lhuillier), 'Kung gusto mo, you can run as candidate for vice president. Three years, maybe less, I can give it you in one year.'
"Ayaw niya kasi ready na siya maging president," said Magat.