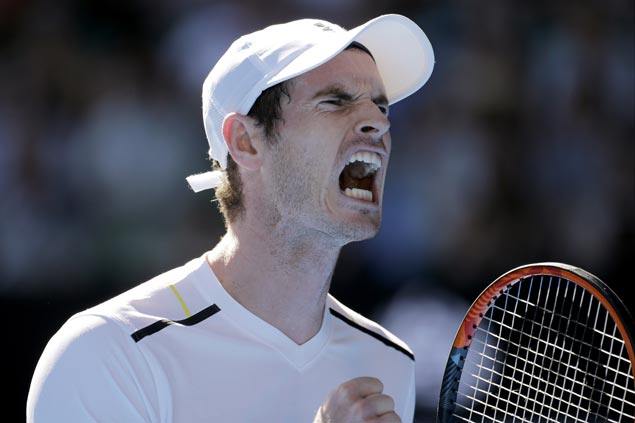 MELBOURNE, Australia — In his first Grand Slam match with the elevated status of having a knighthood and the No. 1 ranking, Andy Murray berated himself when he made mistakes and frequently yelled during his 7-5, 7-6 (5), 6-2 win over Illya Marchenko.
In other words, nothing much has changed in his approach.
The five-time finalist, back in Melbourne trying to end his drought, started on Rod Laver Arena on Monday and took the first step in his bid for a first Australian Open title.
Murray has lost four of the last six finals here — including the last two — to six-time champion Novak Djokovic. But he did take something off his long-time friend at the end of last year when he replaced Djokovic in the top ranking during a stunning finish to the season.
In Queen Elizabeth II's New Year's honors list, Murray received a knighthood from the British monarch for reaching the pinnacle of the sport.
Murray said the ranking and the civic honors won't change anything, and he faces "the same pressure, same expectations."
He admits there's one thing he desperately wants to change.
"I've never won here — I'm going to try to change that this year," he said.
Two players who could potentially stand in his way — No. 5 Kei Nishikori and No. 10 Tomas Berdych — had first-round wins earlier in the day. Another, Roger Federer, was set to play his first tour-level match in more than six months when he played Jurgen Melzer in a night match on Rod Laver.