INCHEON, South Korea — Katarina Lehnert and Denise Dy bowed to South Korea in the first round of the women's team tennis event on Sunday at the Yeomurul Courts.
Lehnert put up a gallant stand before losing to Jang Sujeong, 6-3, 7-5, in the second singles match to end the Philippines' campaign in women's tennis.
Dy lost to Han Nalae, 6-0, 6-3, before Dy and Lehnert bowed to Han and Yoo Mi, 6-3, 6-2, in the doubles match.
Lehnert was disappointed with the results since she felt she could have won at least a set against Jang, who played in the qualifier in the US Open. Lehnert was tied with Jang at 5-5 in the second set before the Korean prevailed.
"I could have won this. I was disappointed," said the pretty Lehnert.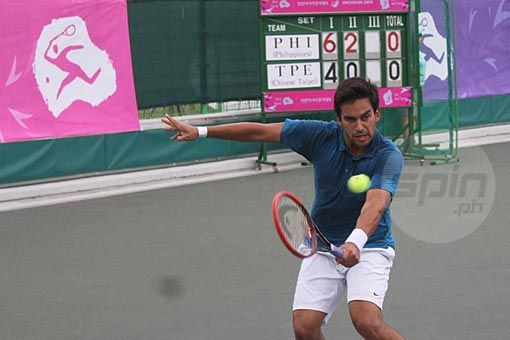 Continue reading below ↓
Recommended Videos
In the men's team event, the Philippines lost to second-seed Chinese Taipei, 2-1, in what could have been a winnable tie.
Treat Huey lost a one-set lead and a 3-1 advantage in the second to bow to Wang Yeu Tzuoo, 4-6, 6-3, 6-0, while PJ Tierro was outclassed by Lu Yen Hsun, 6-0, 6-0.
The Philippine netters, however, was able to beat the Taiwanese in the doubles, with Huey and Ruben Gonzales beating Chen Ti and Peng Hsien Yin, 4-6, 7-6, 7-6.
The national tennis team takes a break before plunging back into action in the singles and doubles events.