IN less than a month, Rafael Nadal, Serena Williams, and over 30 world-renowned tennis players will be coming to the Mall of Asia Arena for the country's biggest tennis event of the year: the International Premier Tennis League. But what can we really expect during the 3-day tennis extravaganza?
Here are a few tips to fully maximize your fan experience during the IPTL:
1. The players absolutely engage with the fans.
Yes, you read it right. The players mingle with the crowd during breaks and in between matches. Last season, the likes of Andy Murray and Maria Sharapova gamely signed giant tennis balls and gave a lot of crowd acknowledgement during the game. Upon entrance, the players blew kisses, waved at the fans and would joke around with the patrons. Lucky audience members got to meet some of the biggest names in tennis.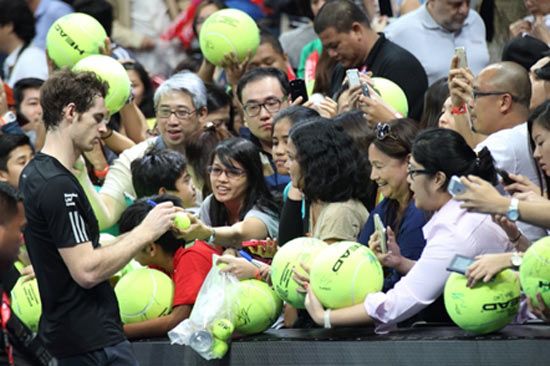 Continue reading below ↓
Recommended Videos
2. This competition has unique playing rules
The International Premier Tennis League (IPTL) is unlike any tennis tournament you have ever seen before. Audience members don't wear white and cheering is widely encouraged unlike in other tournaments. Team matches are divided into five: men's singles, women's singles, mixed doubles, men's doubles, and men's legend's singles. It is up to the team captain to decide who plays in each position. Last year, Sharapova and Murray, who are both singles players, teamed up as an unlikely duo for the mixed doubles round. Each set is first to six games, with a shootout at 5-5. This season, they will introduce e a super-shootout that is not time-bound. There is a shot clock with 20 seconds in between service points, 45 seconds during changeovers, and three minutes during breaks in between sets. Each receiving player per set can call out for a "Coa-Cola Power Point" which indicates that the next point counts as a double. The IPTL is like a tennis tournament packed with basketball elements.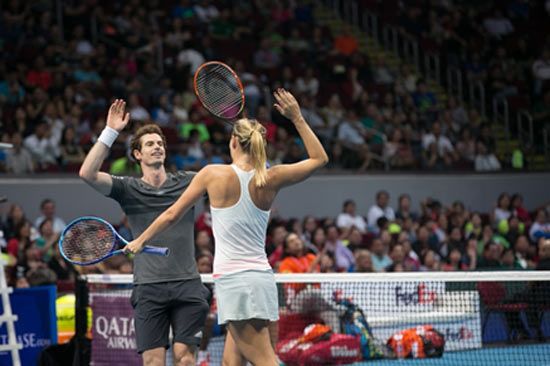 3. There are a lot of fun and free activities to do inside the Mall of Asia Arena
Aside from the riveting action in during the games, there are a lot of activities that fans can do inside the venue. Fans are encouraged to come in early and visit different booth activations with games and giveaways. In 2015, the venue held a street party with models that included Sophie Sumner, singer Paolo Valenciano and deejays that include the Zombettes. This time, fans will experience more exciting activities before and in between games.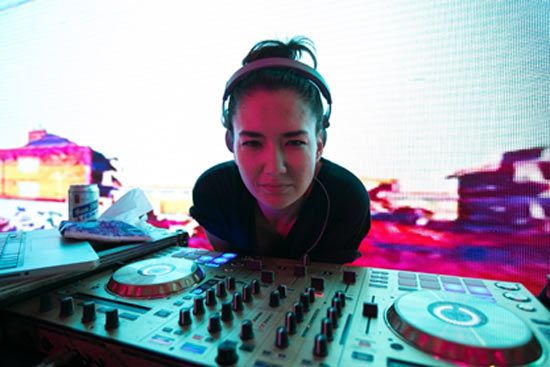 4. There is a high-end lounge overflowing with food and drinks
The red carpet is rolled out for VIP and Patron ticket holders. Aside from being a stone's throw away from their favorite tennis personalities, VIPs and Patrons are entitled to an exclusive lounge with abundant supplies of food and even alcoholic beverages. Upon entering the venue, VIP and Patron guests will also receive gifts on their seats.
5. Expect to have a great time!
No, this is not like the formal tennis tournaments you see on television. Popular tennis athletes will cheer each other on, and playfully tease each competing team. Music will be playing in between sets, players will dance with joy after every good shot, prizes will be given away and fans will stridently root for their favorite player. When you arrive at the Mall of Asia Arena, anticipate that the players and audience members are there to have a one-of-a-kind tennis competition. So strap on to your seats and be prepared to have a great time!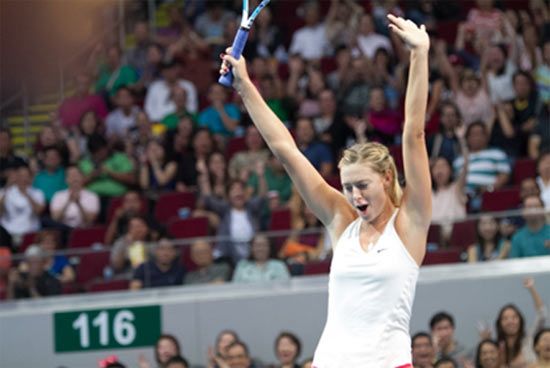 Bringing in the world's best tennis players, the International Premier Tennis League in Manila takes place on December 6-8, 2015 at the Mall of Asia Arena. Be part of the three-day tennis extravaganza.
Powering the second year of the IPTL Manila leg is PLDT Home and Smart, in association with Tourism Promotions Board Philippines. Supporting this year's event are Air 21, Babolat, Manila Polo Club, BDO, SMDC, Visa, Fox Sports, Citibank, AG88.com. Official residence of the IPTL in Manila is at the City of Dreams and Nobu Hotel. Jaguar Land Rover is the IPTL Manila's official luxury ride. SM Tickets is the official ticketing arm of the IPTL. Partnering with the SM Tickets is large ticket brand Viagogo to internationally distribute tickets to the three-day extravaganza.
Buy your tickets now! Log on to https://smtickets.com/events/view/3370 or call (02) 470-2222 for more details.