SHE'S sugar and spice, and everything nice. But behind the sweet image lies a tough warrior in charming young lady Pauline Lopez.
The 19-year-old teener is one of the country's fast-rising stars in taekwondo and among the top bets being primed for a possible berth in the coming Rio De Janeiro Olympics.
The US-based Filipina just came home late in January to resume her rigid training for the Asian Taekwondo Olympic Qualifier set April 16-17 at the Marriot Grand Ballroom Convention Center.
Lopez stressed representing the Philippines in the Summer Games is definitely a high point of a career that's already been adorned with a gold medal in both the Southeast Asian Games and the Asian Youth Games.
Taekwondo has preoccupied Lopez's life all these times that she had to stop schooling for two years after high school to concentrate on training and preparing for various major international meets, the Olympics included.
She's so fully engrossed on the sport that the stunning jin – surprisingly - admitted not having ever been in a relationship.
"I haven't had a boyfriend before. Yeah, until now," she opened up to Spin.ph. "My parents they're very strict with me and I thanked them for that because it helps me focus. But eventually after all these tournaments, I have time for that."
Continue reading below ↓
Recommended Videos
Pauline has been into the sport since she was nine, borne to a family that is very much into taekwondo, her father Jun being a member of the national team before, as well as her uncle, Raul Samson.
What started out as mere fun eventually became a passion for her, especially when her dad saw her potential.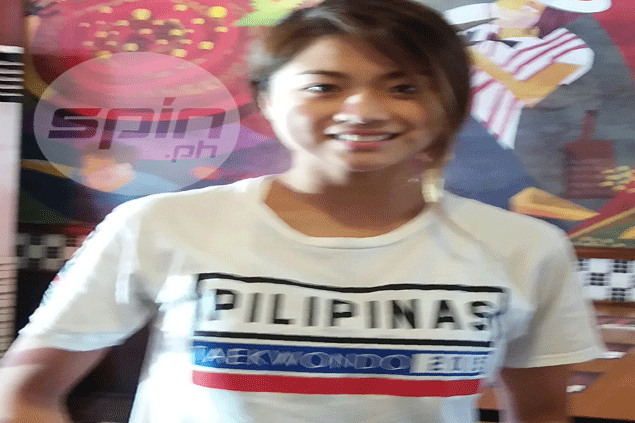 Her striking good looks also did not hamper her pursuit for excellence in the combat sport that originated in Korea.
"How can I be afraid to do something that I love to do. It's just a sport," said Lopez. "But definitely there's life value that I learned from it from the beginning."
Lopez thinks of herself as just a normal girl who sacrificed so many things in life for the sport.
"I don't really go out that much because of training," she said. "When I have free time, I always spend time with my family, with my friends. I feel like I'm a goofy girl."
She disclosed not knowing how to cook, but loves to eat.
"I love looking for different types of food. I love Filipino food," Lopez said giggling. "I don't have a favorite food, everything is good (for me)."
As for music, the teenager is into R&B and hip-hop, something she used to listen to especially while training.
"It definitely pumps me up," she said.