IF you watch UAAP matches regularly, you should by now be familiar with the faces of the courtside reporters who either make your viewing experience a lot more pleasurable or sour your mood - depending on how well, or how badly, they deliver those lines.
Now let us introduce you to some of these charmers, who, Spin.ph is happy to note, have made careers in other fields before taking on the task of delivering the latest news straight from the dugouts and huddles of the UAAP teams this season.
They are, Gabby Dario of University of the Philippines, Kristelle Batchelor of University of Santo Tomas, Nicole Yu of Far Eastern University, Laura Lehmann of Ateneo, Gianna Llanes Adamson, Yvette Dion M. Din of University of the East, Jeanine Tsoi of De La Salle and Tricia Robredo of National University.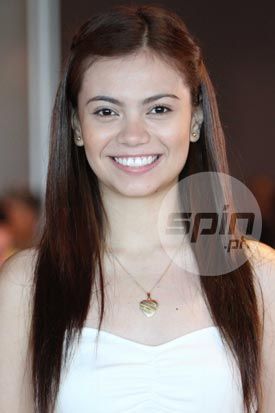 Kristelle Batchelor
Continue reading below ↓
Recommended Videos
University of Santo Tomas
Maybe this time.
In her second year as courtside reporter for University of Santo Tomas, Kristelle Batchelor has high hopes not only for herself but for the Growling Tigers as well.
This UST charmer hopes to see the heartbreak brought by two consecutive runner-up finishes by the Tigers eased by a championship this season.
"I'm looking forward to improving on my reports, both written and delivery-wise," she said. "In my one year of being a courtside reporter, I learned the ropes and hopefully this season, I'd execute better as one of the veterans."
"As for the team, I hope we can finally win the championship. Two consecutive heartbreaks deserve nothing but a victorious redemption."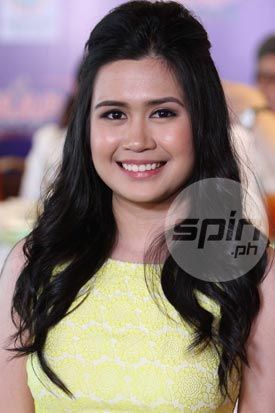 Nicole Yu
Far Eastern University
New adventure.
From crunching the numbers, Nicole Yu steps into a whole new world as she delivers the news straight from the huddle and dugout of Far Eastern University.
The 20-year-old is an accountancy major who is also a contributing writer for the Students and Campuses section of the Manila Bulletin, and a radio jock.
She took on this new challenge quite by accident. While watching a volleyball match on TV, details about the need for courtside reporters in the UAAP were flashed on the screen, giving the second year FEU student an idea to try her luck.
"Since last year ko pa gusto, buti na lang nakita ko sa TV," she recalled. "For me kasi this will open a lot of doors. New experiences, whether good or bad, will always teach you something new."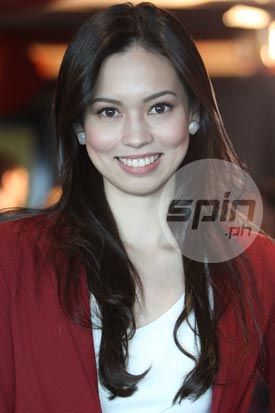 Laura Lehmann
Ateneo
Laura Lehmann is the 2014 Bb. Pilipinas runner-up, but that has not taken her away from her first love – sports.
"Hilig ko talaga ang sports. I played softball since I was five," admitted the beauty queen, a former national softball team player.
The 20-year old Psychology student said she hopes her experience in joining beauty pageants will work to her advantage as she tackles the new task of reporting from courtside during UAAP games.
"As a Binibining Pilipinas winner, we engage with people. And now that I'm a courtside reporter, I can apply what I do (as a beauty queen) when the clock is ticking. The whole school is watching, and I have to present my self in a good way," she added.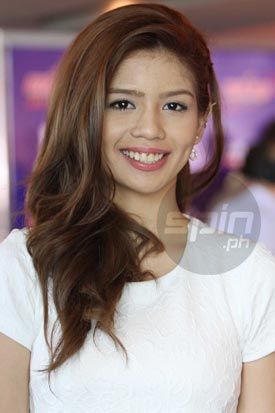 Gianna Llanes
Adamson
She may be from Ateneo, but Gianna Llanes says her heart belongs to the Falcons now that she has been tasked with the courtside reporting duties for Adamson.
The second year AB Communications major, who grew up in Canada, said the UAAP reporting job allows her to enjoy her two greatest passions.
"I love sports and I love to talk, so being a courtside reporter makes me incorporate the two things that I love," said the 19-year old Llanes, who is also a VJ for MYX.
The Ateneo student now feel she belongs at Adamson.
"They are very welcoming. I go there (Adamson) all the time, I'm just lucky they're very nice," she said.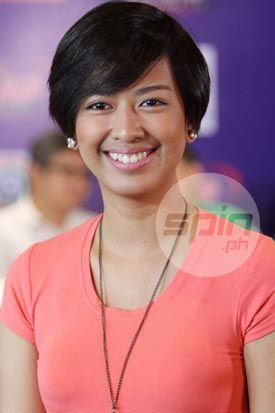 Yvette Dion M. Din
University of the East
Dream come true.
Being a courtside reporter was a dream that was nine years in the making for University of the East CSR Yvette Dion M. Din.
From the first basketball game she watched live, the 19-year old AB Broadcast Communication student told herself that one day she will have the 'best seat' in every UAAP games.
"Dream ko talaga 'to since 10-years-old ako," she said. "Kasi nakita ko, 'yung courtside reporter has the best seat in the house. So sabi ko ako rin paglaki ko."
When Yvette learned she was chosen to be the courtside reporter for UE, the feeling, she said, was simply amazing.
"Super iyak talaga ako, super happy lang," she said. "I just hope to be better every report."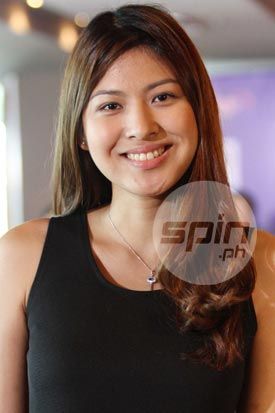 Jeanine Tsoi
La Salle

Challenge is good.

Jeanine Tsoi admits courtside reporting is not her passion nor it is one of her likes. But one thing is sure, she likes challenges.
Season 77 of the UAAP may be over before one could finish saying her course, although the 21-year old BS Industrial Management Engineering Minor in Service Management student takes herself into a whole new venture to keep on learning new things.

"I wanted to be a CSR because I am the kind of person who continuously likes to challenge herself and make the most out of every opportunity," she said.

Being the courtside reporter for the Green Archers is one thing she never imagined, but now that she is tasked to deliver the news about the defending men's basketball champion, she welcomes all the challenges.

"Never did I foresee myself in the broadcasting field. All this is new to me, yet I am very much willing to learn," she added.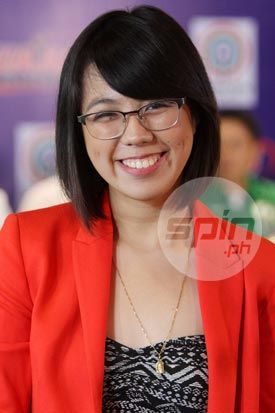 Tricia Robredo
National University

Second year to get better.

Tricia Robredo is the returning courtside reporter for National University and on her second year, she hopes to continue improving not just her craft but also as a person.

The second daughter of Camarines Sur third district Representative Leni Robredo is excited to spend another season with the Bulldogs, whom she considers as her family.

"Looking forward to being with and reporting for the Bulldogs, who have become my family na rin," she said.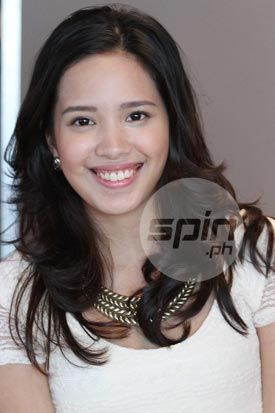 Martina Gabrielle Dario
University of the Philippines

Dancing queen.

Martina Gabrielle Dario or simply Gabby found a way to mix her passion for broadcasting and sports - be a courtside reporter for the University of the Philippines.

The 20-year old Broadcast Communication major juggles her time as student, as dancer for UPeepz and an international dance group called Tha Project, and now as reporter, which for her is the best way to represent her school.

"I wanted to be able to represent my school in the best way I possibly can and do this to discover my strengths and weaknesses as a person and challenge myself," she said.