CHASING the wind brought kitesurfer Johannes Bley to the Philippines.
The globetrotting 35-year-old German was so enamored with what he discovered that he has been living here since 2007 and has even started a family.
Bley invested in a company, 250k Kiteboarding, which hosts aspiring students who come from all over the world to learn kitesurfing in Coron, one of the most beautiful islands in northern Palawan.
Last week, the same island bore the wrath of super typhoon Yolanda, the strongest in recorded history.
Now the kitesurfing instructor is giving back to the place he considers his "home."
His wife, travel writer and Living Asia Channel host Nyx Martinez, said they are chartering a sea vessel to transport much-needed goods to thousands of affected residents in Coron and its outlying islands who are essentially cut off.
"My husband is going there personally by boat, to reach the little islands that haven't gotten aid yet," Nyx said.
One of the recipients of 'Operation Reach Culion' is the town of Culion in the southern portion of Coron.
"Coron is getting a lot of help, but the outlying islands and people in the (mountains) are hard to reach, especially in places like Culion where no media coverage has gone and 90 percent of the town has been wiped out," Nyx explained.
Continue reading below ↓
Recommended Videos
With government agencies stretched to the limit by the sheer magnitude of the disaster, 250k Kiteboarding will use a chartered 50-feet sea vessel from Manila or Subic to transport food, medicine and other emergency supplies directly to the small islands.
According to Nyx, the international media has been covering other places in the country, but almost no one has heard of Culion.
"The navy and military is already on the scene in Coron town, the main port of Palawan, but in disaster situations like this, a common problem is proper infrastructure and coordination. Distribution of goods is difficult, and often does not reach the little islands. This is where we on the ground and sea can go and help," she explained.
She pointed out that small towns such as Culion "have suffered terribly."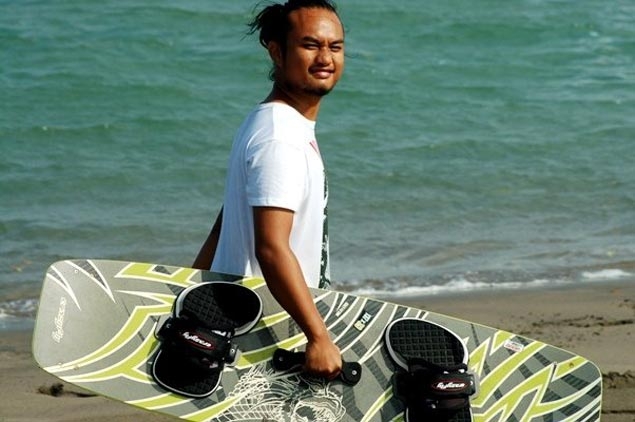 Initial reports from Coron said that ninety percent of the coastal homes no longer exist and that homes have been reduced to the bare foundations.The elementary school is said to no longer hve a roof over its classrooms and cement structures are the only things left standing in the small, coastal town.
She added there is minimal communication because of a collapsed signal tower. Reports from Coron indicate that many of the boats have sank or are heavily damaged which means fishing for daily sustenance as well as traveling to buy diesel for generators is now limited with resources running low.
Nyx said her brother was in Dalawang Isla island near Coron building a kite camp when the storm hit.
Camp manager Chris Martinez and 20 employees were making preparations for the amihan season when the typhoon reached them. Despite being battered by the elements for two days in nothing more than nipa huts for shelter, the 21-year-old kitesurfing instructor and his crew miraculously managed to survive with no casualties.
In one instance, Chris said that rescue boats came, saw them, and left, mistakenly thinking the boats were supposed to only look for foreigners.
"It might have been comedy if it wasn't such a desperate situation," Nyx said.
Despite the harrowing circumstances he found himself in, Chris is now in Coron helping the less fortunate.
"Chris has been helping relief efforts on the mainland. He is meeting with the town mayor to micromanage relief, assess the situation and prepare a detailed list of items needed in the most desperate places and assist in getting aid to the far islands," Nyx said.
For those interested in helping, here is how you can personally donate through 250K, to Operation Reach Culion:
Local: email nyx@kiteboarding-philippines for BDO, BPI and CHINATRUST options.
Paypal: nyxmartinez@gmail.com or
Tel: 09999 7000 12
Or 09398487812