THE Challenge Family brand first entered my consciousness when reading about my triathlon hero, Chrissie Wellington, finishing with an astonishing 8:18:13 at Challenge Roth in Germany. In the same event, Andreas Raelert likewise rewrote the record books in the men's category with a scorching 7:41:33. The year was 2011, and Chrissie and Adreas' awe-inspiring records for a full distance triathlon look to stand for a very long time, even with the crop of incredibly strong and gifted triathletes as of late. In an interview, Chrissie toasted the town of Roth and the people behind the Challenge brand, the Walchshofer family, for hosting the best long-distance triathlon race ever.
The origins of the Challenge Family are just as amazing as Chrissie's record-setting feat. Here's a lift from the Challenge website, explaining the beginnings of this event that was Triathlon magazine's 2011's Race Of The Year:
"After the Ironman license had been returned in 2001 by Detlef Kühnel in view of inacceptable demands of the then WTC President, Kühnel's successor Herbert Walchshöfer dared to initiate a new event – and founded the new "Quelle Challenge Roth" label. The premiere on July 14, 2002 was an instant success – and a very convincing one, too."Roth remains Roth" and "The fans stay true to their triathlon" are some of the cheerful newspaper headlines in those days."
Continue reading below ↓
Recommended Videos
To put things in perspective, Roth is a small town in Bavaria, Germany, with a population of less than 25,000. A jazz and blues music festival and Challenge Roth are listed as the town's biggest events. In order to accommodate the thousands of athletes and supporters during Challenge week, Roth's residents open their own homes to visitors as temporary bed and breakfasts, while farmers clear their fields to create more parking spaces for vehicles. The entire township rallies behind the effort to make Roth as unforgettable an experience as it has been since its inception.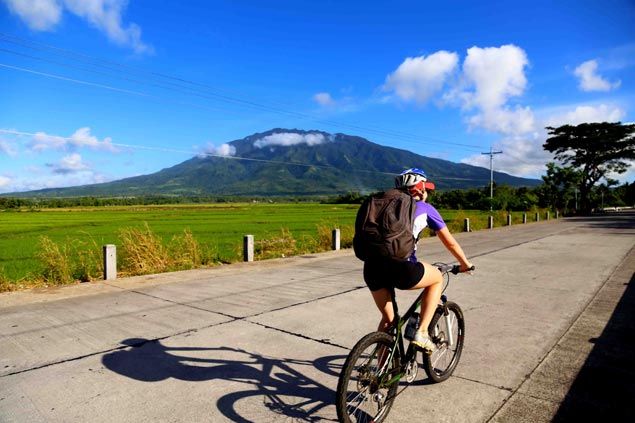 The crowd support and volunteer participation in Roth is unlike any other, and the warmth and festiveness created by this tiny town endures long after the last participants have packed their bags and bade farewell to an epic adventure. Portions of the bike leg are likened to the Tour de France, where the spectators are lined thick and heavy at ten deep. You can practically reach out and touch.
When Challenge first arrived in the Philippines last year with a hastily put together press event, there were not a few naysayers who counted out the upstart as being late for the party and ill-prepared for the demanding and discriminating Philippine triathlon community. The first Challenge half-distance race took place in Subic Bay and Bataan in February of this year, and featured the now infamous quad-crushing Seven Hills of Bataan bike leg, and the daunting follow up that is the run leg, showcasing a rolling road course with random stretches of off-road patches. The tough course served up by Challenge in its Philippine debut did not go unnoticed. Participants wanted more from this 'new' group that lived up to its name, and introduced a new level of test and trial for the more daring in the tri community.
Now, the Challenge Family ups the ante by playing the 'fast' card, while taking us down memory lane. Challenge Camsur, slated for its maiden race on June 14, 2015, promises a fast and friendly course that will allow participants to break or achieve new personal records, thanks to the 'water like glass' two lake swim in the Camsur Watersports Complex, the 'flat as a pancake' picturesque bike course, and an uncomplicated out and back run course traversing villages, cheering crowds, and rice fields. No less than the provincial government of Camarines Sur led by governor Migz Villafuerte and his father, the former governor Elray Villafuerte, have thrown their support behind the return to 'where it all began.' Recall that it was then governor Elray who played host to the first world-class half-distance triathlon in the Philippines six years ago in Camsur, hence the hash tag/slogan.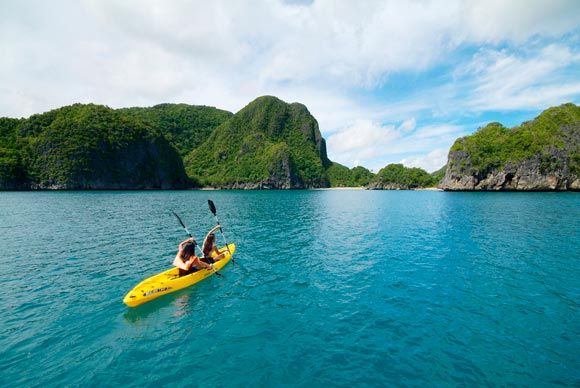 Challenge Camsur promises the largest lifestyle triathlon festival ever held in the Philippines. As part of the vision of expanding the Challenge brand and in line with its Corporate Sport Responsibility (CSR), a grassroots program for triathlon will be soon underway. In cooperation with various cities and provinces, Challenge's CSR is aimed at developing a pool of talent to develop the next batch of Filipino world-class triathletes.
Challenge Camsur will appeal to triathletes looking to set new personal speed records, as well as those who want to revisit the place where Philippine triathlon got its biggest start. With a committed team of seasoned race organizers and supporters, a provincial government pulling out all stops to deliver the best race conditions and atmosphere, and the genuine warmth of the people of Camarines Sur, it will be difficult to leave this race out of next year's calendar.
It's often good to get a sense of history about things that interest you — in this case, triathlon. So coming home to where it all started will do both newbie and veteran triathletes some amount of good. And because, in the end, there will always be family.