THE soreness in my quads lingers days after, a pleasurably smarting reminder of The North Face (TNF) 100 Philippines 50 and 100k trail ultra marathon held in Nuvali, Laguna last June 12. For days following the race, stairs were my worst enemy, a 10k run was the equivalent of an ultra, and getting up from a sitting position was sheer torture. Humbling was the one word TNF 100 Philippines race director Neville Manaois used to describe it, and he couldn't have put it any better. The thing about trail running and racing is that you're always open to new challenges and surprises, and this latest race certainly opened many trail running enthusiasts, newbies and veterans alike, to the thrill of the trail.
Here are just five reasons running (and walking) ultra trails trumps road ultras any day of the week:
1. On Site Product Reviews
Aside from trying out your own equipment, you get to ask other runners how their shoes, hydration packs, and apparel stand up to the elements. With all the trudging, climbing, water crossing, and running through the various terrain, we all get to see how our respective gear stand up against rock, mud, water, and all sorts of crap the trail throws at us. All the product demo videos and sales pitches are no match for an actual jaunt through nature's backyard.
Continue reading below ↓
Recommended Videos
2. The Kindness Of Strangers
I have yet to encounter snooty or unpleasant local folk on the trail who don't care to return a smile (or who even smile first) or greeting, and throw in words of encouragement when I'm struggling to put left foot over right, just to get to the next aid station; while the aid station volunteers always seem to be so chirpy and attentive, fueled by enthusiasm and excitement, which ratchets up flagging energy levels of participants. No one will lead you astray by pointing you in the wrong direction. Just make sure you don't ask how much further it is, because distance is relative to most, and you may end up cursing under your breath realizing that five minutes has stretched to half an hour or more.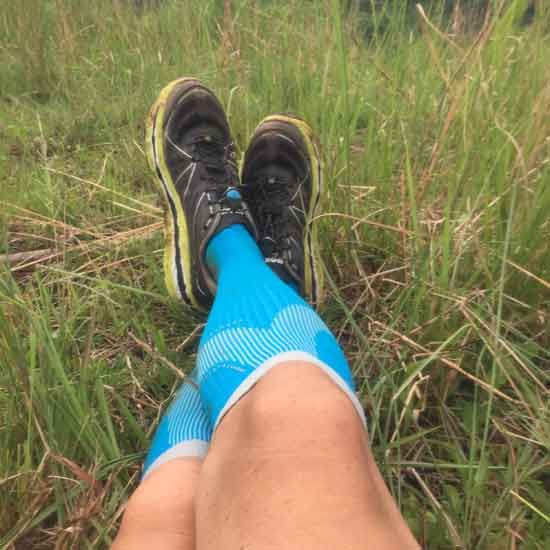 3. Embrace Nature
Where else can you catch the sunrise from a mountain top, get yourself a thorough soaking in a flowing stream, and tumble helplessly into a ravine? Okay, so the last experience isn't as appealing, but it's all part of the adventure that awaits each time you hit the trail. A sensory overload of the good kind will take you away from and above the city din of traffic, pollution, and stress. Aside from the occasional skin-clinging leach, exceptionally aggressive fauna, and thorny flora, what's not to like? Tap into your sense of adventure and take full advantage of the experience.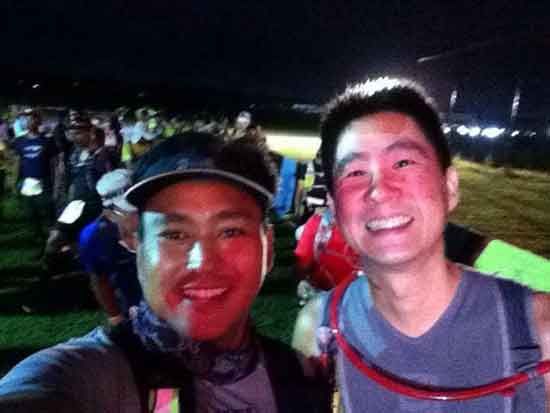 4. Make New Friends
Slogging through a course that you so wrongly anticipated to be flat, only to find out it required more rappelling skills than a Navy SEAL is more bearable when you have someone to share it with. The trail has a way of beating you senseless and then breaking you down further, but it leaves a number of survivors in its wake who can accompany you through the nasty, abysmal hurdles ahead. Each race provides opportunities to meet new people and learn from each other. This interpersonal communication can last for hours on end - that's something you don't get to experience everyday, so make the most of it.
5. Test Your Limits (And Trust Yourself)
Along the course were tarpaulin banners declaring 'Break All Boundaries.' Whether it was an advertising slogan of The North Face, a direct challenge to the runners, or both, it managed to get 49 of the 230 100k entrants across the finish line, and a higher percentage 121 of 161 registered runners sporting finishers medals at the day's end. Not a few of the seasoned trail runners attested to the difficulty of this race, but said they would be back for the 2016 edition. I'll be back as well, because I know at least half (having done only the 50k) of what the 100k runners went through, and thoroughly enjoyed pushing myself at the first race that made me consider quitting even before the halfway point. But there's always the matter of quitting now and regretting forever, which essentially paved the way to dragging myself forward and grabbing my second wind toward the end.
Only those who have gone through the TNF will appreciate and understand the experience you have gone through, remarked Neville when I saw him an hour after leaving the race grounds. I'm hoping the above gives the reader at least a little insight into what makes the call of the trail so inviting. It may be a 'Through hell and back' experience for many, but the heaven of a finish makes up for it in spades.
Happy trails, everyone!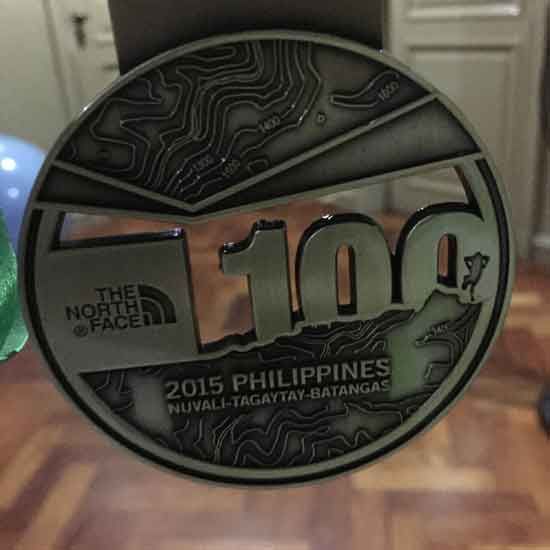 --------------------------------------0-------------------------------------------
'Pain is nothing compared to what it feels like to quit'
- Unknown
'Why have you not broken from the pack? You're playing it safe. Safe ain't gonna get you shit in this world'
– 'Stone Cold' Steve Austin