ARE you tired running the same routes around Metro Manila? Are you bored with the constant pounding of hard cement roads surrounded by a concrete jungle? Don't you think it's time to try a new kind of road, route and scenery?
The 2014 Soleus Valley Trail Challenge is a fine option tor those who have done the marathon and are interested in testing themselves in an ultra marathon. It's also open for those who simply love the outdoors.
The race is offered in 15- and 30-kilometer category by frontRUNNER Magazine, and will be held on June 29 at Nuvali, Sta Rosa, Laguna.
The route is described as generally runner-friendly, having a rolling but mostly flat terrain (single and double track dirt roads), and only around five percent will consist of concrete roads. This route offers reprieve from constant pounding on hard surfaces. It is an out and back course with the start and finish lines situated in the vicinity of The Fields Clubhouse. The course will bring runners to the peripheries of the NUVALI complex which will offer participants scenic views of nature.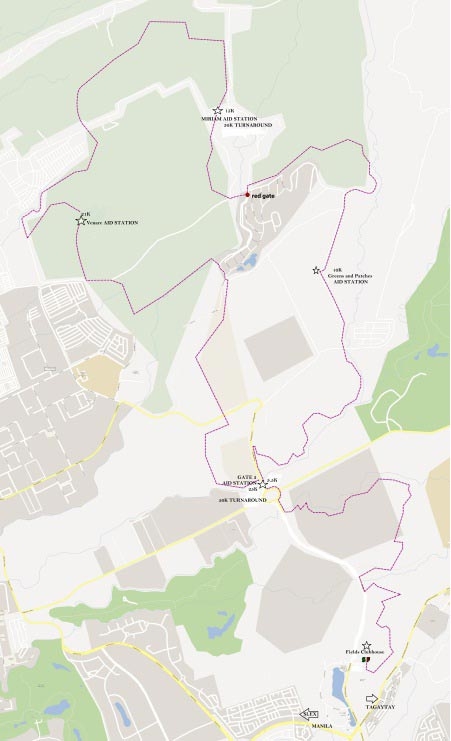 In the true tradition of trail and ultra running, this race will be a no frills, all thrills event where runners, despite the presence of aid stations, are strongly advised to be self-contained and sufficient, meaning, runners are strongly advised to carry their own headlamps/flashlights, hydration kits and nutrition supplies.
Additionally, it is also recommended that they bring their own first aid kit (cotton balls, antiseptic solution, band aid strips and anti-biotic ointment).
To ensure the peace and serenity of the run, there will be no pre- and post-race noise and fanfare that are usual distractions in races.
Participants are encouraged to bring cameras for the event that will proceed rain or shine. 
A total of 1,000 slots will be available and a portion of the proceeds from the registration fees will go the HERO Foundation:
15k (300 slots) - 750.00 pesos- Swag: Event shirt, Sling bag and Finisher's Medal, Post-race meal and drinks
30k (400 slots) - 1000.00 pesos- Swag: Event shirt, Sling bag and Finisher's Medal, Post-race meal and drinks
50k (300 slots) - 1500.00 pesos-Swag: Event shirt, Sling bag and Finisher's Medal, Post-race meal and drinks
Registration starts on April 11 and ends June 1, 2014. Limited slots only. Registration may end earlier if all slots are filled up.
There will be no onsite registration/extension.  
Gunstart are as follows:
15k Start: 5:00 AM, Cutoff time THREE hours, 3:00:00 (RFID Timing)
30k Start: 4:30 AM, Cut-off time SIX hours, 6:00:00 (RFID Timing)
50k Start: 4:00 AM, Cut-off time TEN hours, 10:00:00 (25-Kilometer Cutoff, 5:00:00 Hours. Runners not able to meet this deadline will be declared as DNF and be brought back to the finish line.) (RFID Timing)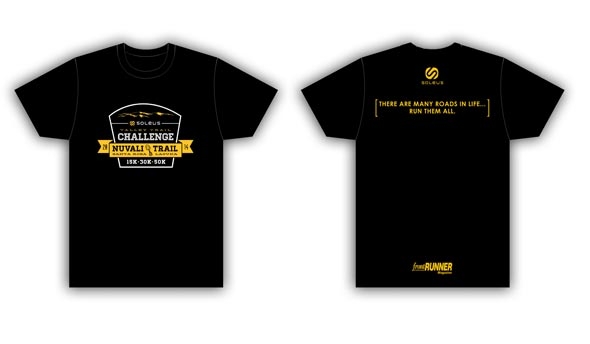 For more details:
REGISTRATION PROCEDURE
Bank Deposit: HARDCORE PUBLISHING HOUSE, INC. BPI 2371 0034 71

Print your name, shirt size and distance on the deposit slip

 together with your signed and duly accomplished registration form and waiver (see form below)
Scan and email to soleusvtc2014@gmail.com. You will receive an acknowledgement thereafter. Please do NOT post on facebook.
Incomplete details on deposit slip will not be honored.
For inquiries; frontrunnermag@gmail.com
RACE DETAILS
Please read and understand all details thoroughly.
Start/Finish Line: FIELDS Clubhouse, NUVALI.
Please be on time. Latecomers will NOT be allowed be allowed to officially join the race anymore. However, they are still entitled to post-race items except the Official Finisher's medal.
Assembly Time: 3:00 AM (for 50k) and 4:00 AM(for 30k/15k) / RAIN or SHINE.
Claiming of  race kits will be held on the following dates; June 6, 7 and 8, 2014 from 11:00 AM – 7:00 PM at 100 Miles Cafe, BGC, Taguig City.

BRING YOUR DEPOSIT SLIPS when claiming your race kits. NO DEPOSIT SLIPS, NO RACE KITS.

Race briefing will be held on the following dates; 6:00 PM June 6, 2014 and 2:00 PM June 7 and 8, 2014 at 100 Miles Cafe, BGC, Taguig City. Please note that the venue can only hold a limited number of participants at a time so please come early if you wish to attend. For those not able to attend the said schedules,  briefing/updates will be held onsite on June 29, 2014 before the start.
THERE WILL BE NO RACE KIT DISTRIBUTION DURING RACE DAY AT THE VENUE.
All runners must wear their race numbers in front, pinned on the shirt or shorts.
Runners will make a turnaround at their respective turning points and make their way back to the finish line.
There will be aid stations located at approximately five kilometers apart where all runners are free to refill and eat.
Littering is absolutely prohibited. Violation of such will merit outright disqualification. Garbage bags are available in all aid stations.
Race route will be marked by ribbons and/or directional tarpaulins, painted rocks/trees/ground.
Runners who decide not to continue the race must contact the Race Director or inform the nearest aid station marshals for proper accounting.
No time credits will be given for runners who get lost therefore all runners are encouraged to pay attention to race markers/signs.
NO shuttle service to and from NUVALI is provided.
FREE parking is available at the parking lot adjacent to the FIELDS CLUBHOUSE. While security will be provided, runners will be solely responsible for securing their belongings. Race organizers and management will not be held liable for any damage or loss to personal items.
Baggage deposit counter/toilet and bathroom will be available at the same site.
The Race Director may, at any time, make revisions on the course and race details/rules for the benefit of all runners and reserves all the rights to use pictures and videos taken by any participant for publication in any form of media without any consideration, monetary or otherwise. Owners of published photos/videos will be duly recognized.
ALL RUNNERS ARE REQUIRED BRING THEIR OWN HYDRATION BOTTLES/PACKS. YOU ARE FREE TO REFILL IN ALL STATIONS. THERE WILL BE NO CUPS AVAILABLE IN ALL AID STATIONS IN KEEPING WITH THE "LEAVE NO TRACE" theme.
Enjoy, have fun and absolutely NO WHINING.
Race Director's decision is final.