By Gabby Alvarado
HONG KONG - For someone whose Philippine Volcanoes team has just been run off the pitch by Tonga, coach Frano Botica sure doesn't look like giving up.
In fact, he is more determined to come back to Hong Kong and have another go at the high-caliber teams in the qualifying tournament for the World Rugby Sevens Series.
"We want to come back here and continue coming back here," said the former New Zealand fly-half.
"The quality of the teams here is very high. It's difficult for us to prepare because we don't get the hard games like these, so it's good for us to learn and grow."
Just one day into the qualifier, the Volcanoes are virtually out of the running for promotion to the 10-leg World Series, where Fiji's gold-medal winning Olympians regularly compete against fellow sevens heavyweights New Zealand, South Africa and England.
Despite some solid play and a good number of tries scored, Botica's men went down to hosts Hong Kong and Tonga on Friday. They play Zimbabwe in their final Pool E match today, and that could be another valuable learning experience for them.
ADVERTISEMENT - CONTINUE READING BELOW ↓
A slow start cost the Volcanoes in the 33-17 loss to the hosts. They fell behind 19-0 before tries from Donald Coleman, Danny Matthews and Joe Dawson made things uncomfortable for Hong Kong.
Against Tonga, they got off to a flying start with a Jonico Hardwick try less than 20 seconds in but their Pacific rivals hit back quickly to dominate the game.
"Tonga are a very physical side, we knew that, and they basically blew us off the ball when we had the ball," says Botica, who was also left to rue some "basic tackles we missed" after the 36-17 loss to the powerhouse side.
Against Hong Kong, "the first three or four minutes we didn't play the way we've been in training," Botica said. "It was little disappointing that it took so long for us to get into it but once we got into the swing of things, things started to fall into place and we started to play some rugby and managed to score some tries."
ADVERTISEMENT - CONTINUE READING BELOW ↓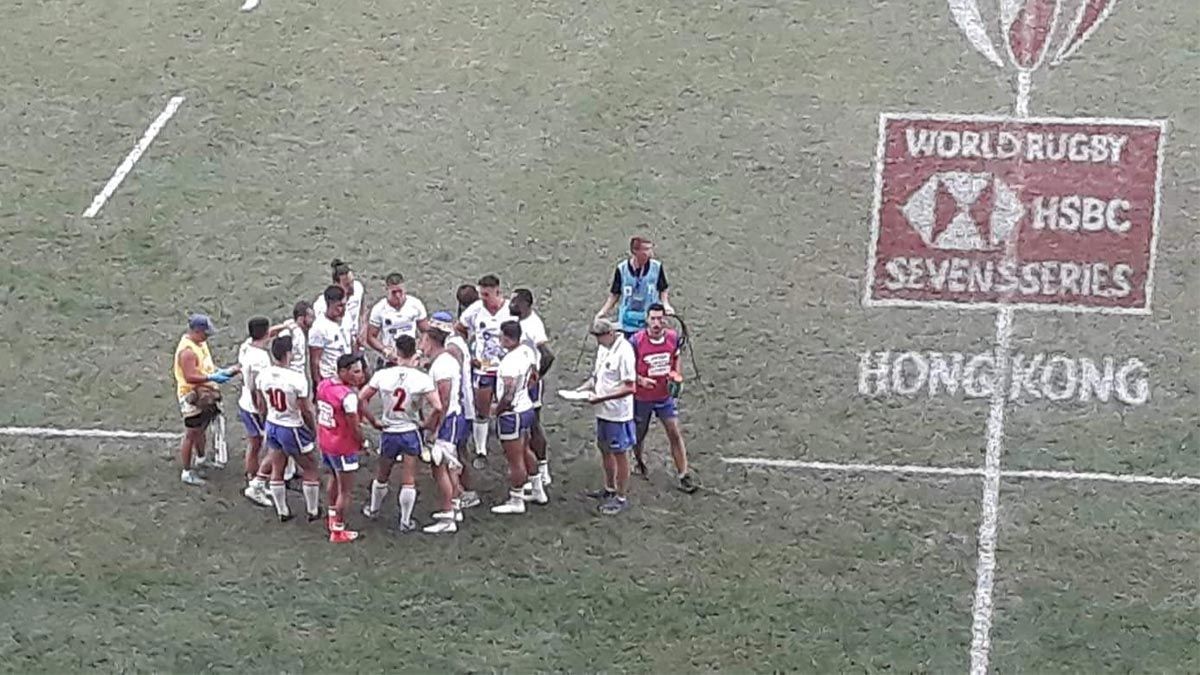 As a former member of the mighty All Blacks, Botica is no stranger to the Cathay Pacific/HSBC Hong Kong Sevens, which runs alongside the qualifier. But nothing in his past experience can prepare his Volcanoes for the huge challenge awaiting them.
"Over the weeks we have spoken to them about it, we had a chat with them," said Botica, who was a member of two champion teams here in the mid-80s as part of the All Blacks. "They knew what they were going to expect, but until you actually get out there and you're in it, you don't really know."
ADVERTISEMENT - CONTINUE READING BELOW ↓
To the Volcanoes' credit, they did not come to Hong Kong merely to make up the numbers – or enjoy the party. They earned their place by finishing third in the Asian Sevens Series behind Hong Kong and Japan. And while the Philippines is a first-timer in the qualifier, nine of the 12 teams have been here before, led by last year's semi-finalists
Germany, Ireland and Chile. Some of the countries have even played as invited teams in some stops of the World Series, giving them added experience.
And in a game that's becoming more professional, Botica has been working with amateurs who need to juggle work commitments with part-time training. Botica himself is a real estate agent and rugby coach back home who answered the call to guide the Volcanoes after the previous coach, who happens to be a friend, had to stop because of job commitments.
"I thought it was a good challenge," he said. "And I think over the last three years we've grown as a country in sevens and we got better and better every year so we just want to keep this going … if we learn playing against these good teams then we'll grow."
ADVERTISEMENT - CONTINUE READING BELOW ↓
Next up for the Volcanoes after Hong Kong are the Olympic qualifiers for the 2020 Tokyo Games and the Southeast Asian Games, which the country will host.
There's plenty of rugby sevens to be played, and Botica is committed to give the team the best chance at success.