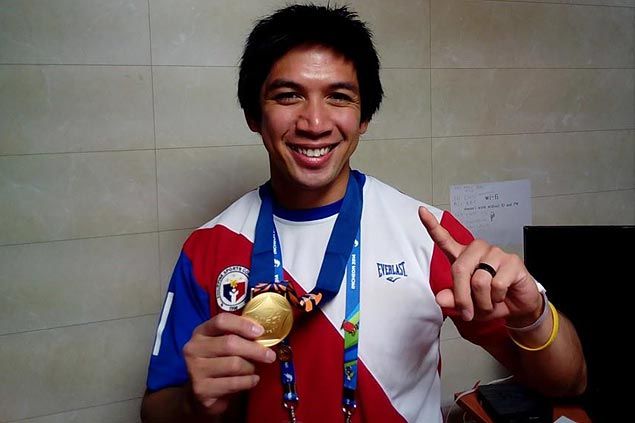 INCHEON, Korea — Daniel Caluag has put the shame of the 2012 London Olympics behind and is looking forward to the 2016 Rio de Janeiro Games.
In between, he has crowned himself king of BMX in the Asian Games.
"It was always with great hope when I went to London. But I wasn't able to bring home a medal," said Caluag, who was next to last in the London Games, just above a rider who crashed out.
"On any given day in a competition, the best riders would be there and foil that hope. But that was a couple of years ago."
Giving the Philippines its first gold medal on the Asiad's dying days has given Caluag renewed optimism.
After that Olympic failure, Caluag finished his studies in the US and is now a registered nurse. Caluag also got married and now has a daughter, Sydney Isabella, eight-days old as of posting time.
"I left for Incheon when she was two days old. I miss her already," Caluag said of her daughter named after his mother Isabelita and grandmother Isabela.
The champion rider will return to Manila to receive his P1 million incentive from the Philippine Sports Commission — a legislated bonus for Asia games winners — but will stay for only 23 hours before he leaves for the US.
Chief of Mission Richie Garcia, who is also the PSC chairman, said he is making sure the incentive will be released before Caluag flies back to the California.
"I'll come home to meet my lola. I will also give her part of my incentives. I also would like her to know about Isabella," said Caluag, whose father hails from Nueva Ecija and his mother from Bulacan.