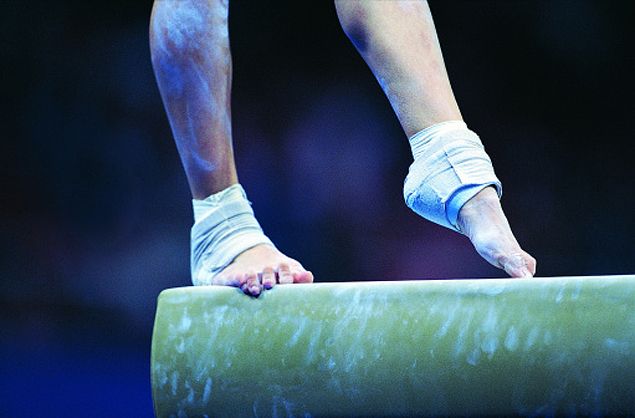 NANJING – Gymnast Ava Lorein Verdeflor gave the Philippines something to look forward to Monday, the second day of high-level competition in the Youth Olympic Games here.
The 15-year-old Verdeflor, who lives with his Filipino parents in Plano, Texas, looked impressive in the vault and the floor exercise to stay in the hunt for one of 18 slots in the all-around finals.
Verdeflor was pretty steady in the uneven bars and didn't do well in the balance beam, but still closed her day ranked seventh with one evening session left.
If she makes it to the finals, Verdeflor will be back at the Nanjing Olympic Center Gymnasium on Wednesday for the finals and vie for a medal.
The Philippines has yet to win a medal in the Youth Olympics following its maiden stint in Singapore in 2010 where it fielded nine athletes.
Verdeflor, coached by Yevgeny Marchenko, a five-time world champion in sports acrobatics, stands a decent chance of making it with her 50.200 total.
She did 13.100 in the vault, 12.450 in the uneven bars, 12.700 in the balance beam, and 11.950 in the floor exercise.
"I'm relieved. I'm really happy on how I did, maybe not so much on beam but I feel like I really did good on floor and vault," she said after her performance.
"In the (uneven) bars I didn't do better in my dismount but that was also a good performance for me. The beam wasn't my best but hopefully next time it will be better," added Verdeflor.
The young Filipina gymnast vowed to do better if she makes it to the finals.
"On Wednesday when I qualify, I have to be confident and I need to get up there, be happy with myself, not be shaky. I was really nervous today. I have to get my nerves in check," she said.
ADVERTISEMENT - CONTINUE READING BELOW