FIREWORKS marked the general assembly meeting of the Philippine Olympic Committee (POC) on Wednesday as Jose 'Peping' Cojuangco insisted a court-ordered February 23 reelection should not be held until all legal issues have been resolved.
Cojuangco adjourned Wednesday's assembly after the camp of Association of Boxing Alliances of the Philippines (Abap) president Ricky Vargas insisted that the reelection for president and chairman, as so ordered by the Pasig Regional Trial Court, should be discussed.
By then, the debate has become heated between both camps, notably between chess federation chief head and Cojuangco ally Rep. Prospero Pichay and boxing secretary general Ed Picson.
Vargas' camp was adamant the elections should push through after the Court of Appeals (CA) on Tuesday denied a motion by Cojuangco's camp for a Temporary Restraining Order (TRO) on the elections.
"Ang bola nasa kanila. They have to comply with the ruling of the RTC. That's what it is," Vargas told reporters.
His camp hit out at what they termed as 'delaying tactics' of the Cojuangco group.
"We do not have a duly elected chairman and president," Vargas said when he was given the chance to address the assembly. "What we have is a holdover president at best."
Continue reading below ↓
Recommended Videos
"I therefore ask this body to join me in asking the POC leadership to prepare for elections and stop all efforts to delay or throw political technicalities for elections not to happen," he added.
POC secretary general Simeon Garcia, however, explained that while CA refused to issue the TRO, it has yet to decide on another petition for review of the order of the Pasig RTC.
"Susundin naman natin 'yung eleksyon. Kaya lang, kailangan magkaroon ng final order," said Garcia.
Garcia also said the POC will hold the reelection if the CA will say that the Pasig RTC's decision to hold a reelection is correct.
"Ang POC, nag-file ng petition for review sa CA questioning the order of the RTC. Ang sinasabi namin ng POC, definitely kapag sinabi ng CA na tama 'yung desisyon ng RTC, mag-eeleksyon. Pero ang gusto nila (Vargas), mangyayari sa (Feb.) 23. Magkakaroon ng awkward situation legally," he said.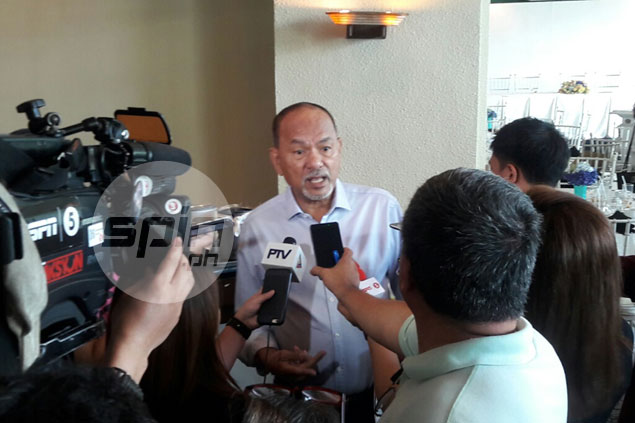 Garcia said holding the February 23 reelection without the final decision of the CA will only complicate matters legally.
"Assuming na nanalo sila (Vargas), papaano kung sa petition for review sa CA, rineverse ng CA ang desisyon ng RTC. Ang nangyari lang, hindi inissue ng CA 'yung restraining order kasi gusto nila marinig ang bawat panig doon sa petition for review questioning the RTC in ordering an election," said Garcia.