THERE'S a reason why Spin.ph tops all searches on most search engines when it comes to sports photos. It's because of the work and dedication of a team of crack photographers made up of Jerome Ascano, Jaime Campos, Dante Peralta, and Freddie Dionisio.
With the year about to end, we feel it is the best time as any to give you a compilation of the best images these men have captured during the year while striving to bring our readers close to the action with their cameras.
Here are Spin.ph's top images of the year:
LAST LAUGH
Who can forget this photo of Rain or Shine's fiery coach, Yeng Guiao, mocking Talk 'N Text import Ivan Johnson during the 2015 PBA Commissioner's Cup finals. Problem was, Johnson had the last laugh as the Tropang Texters won the championship.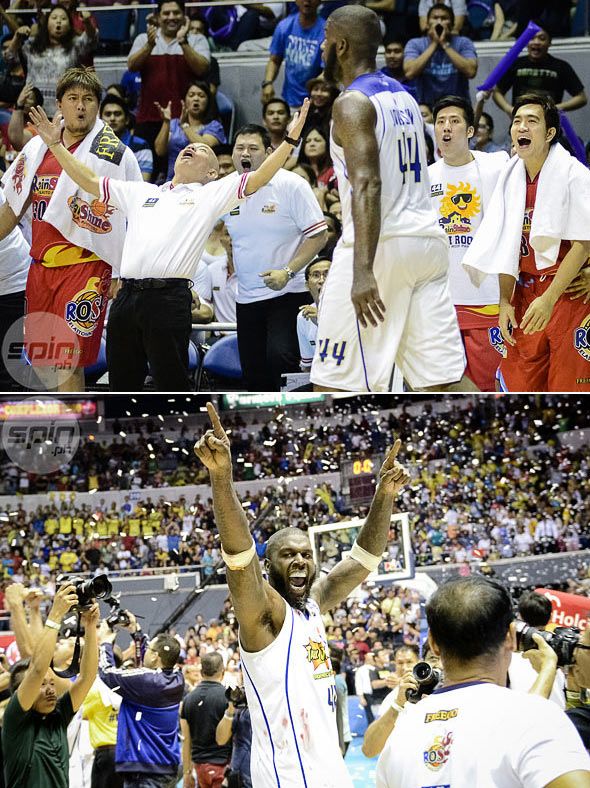 Continue reading below ↓
Recommended Videos
HOLA RAFA!
When former world No. 1 Rafael Nadal made his first appearance in Manila in the IPTL tournament, photographers were enamored not just by the Spaniard's imperious form but by his bush-like hair.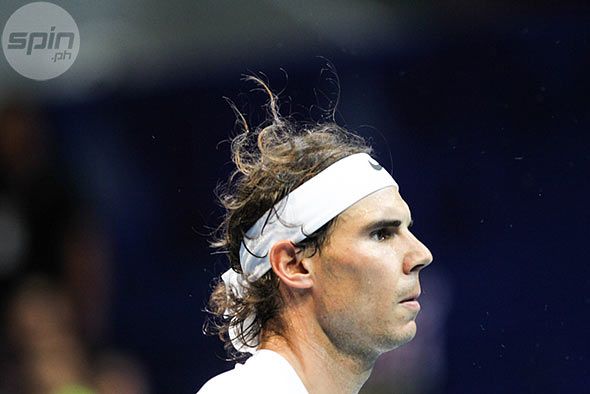 40 GREATEST SELFIE
James Yap, Jimmy Alapag, Asi Taulava, Mark Caguioa, and Marc Pingris take time to pose a selfie while being honored among the 40 Greatest Players in the PBA's first 40 years.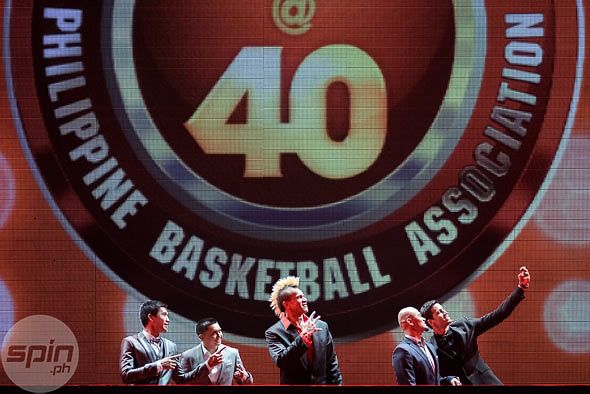 COOL GRETCH
Jerome Ascano caught this image of Gretchen Ho freshening up during a beach volleyball match.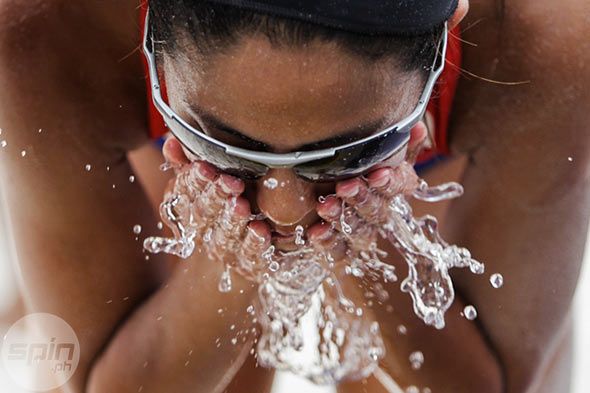 SOARING AGUILA
Spin.ph's Jaime Campos caught this shot of Johnny Babaran of the Philippine Aguilas taking fight against the Korean Tigers in an American football game.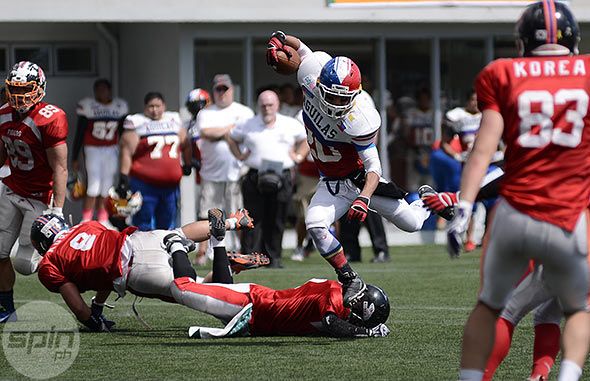 EASY RIDERS
Who won't be mezmerized by this shot of motocross riders soaring in the sunset.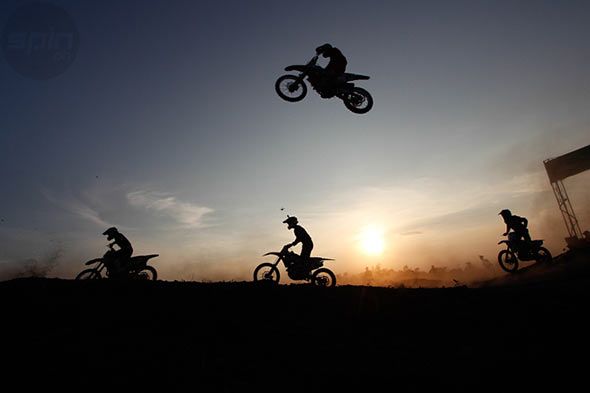 CALL FOR GREATNESS
Here's a shot of June Mar Fajardo answering a call at the Big Dome, with the great Muhammad Ali serving as the backdrop, shortly after leading SMB to a second championship while winning the MVP award last season.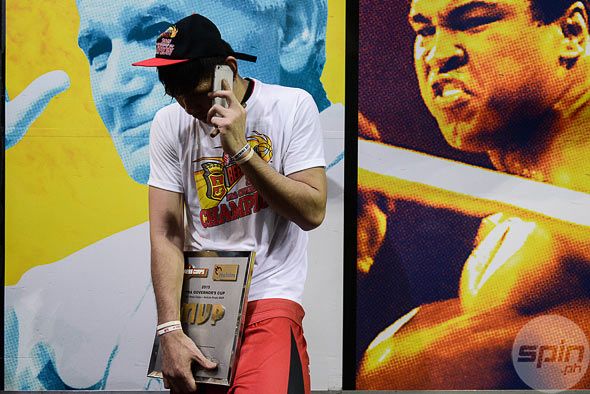 FARCE OF THE CENTURY
Spin.ph was also there when Manny Pacquiao and Floyd Mayweather fought in the richest fight in history in Las Vegas.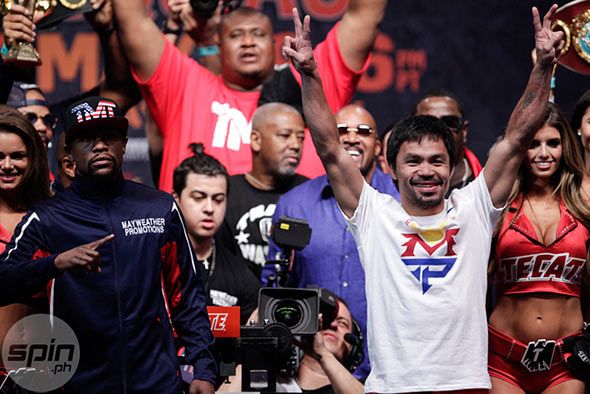 HAIL TO THE KING
Who wouldn't get excited at the sight of LeBron James playing a game before Filipino fans...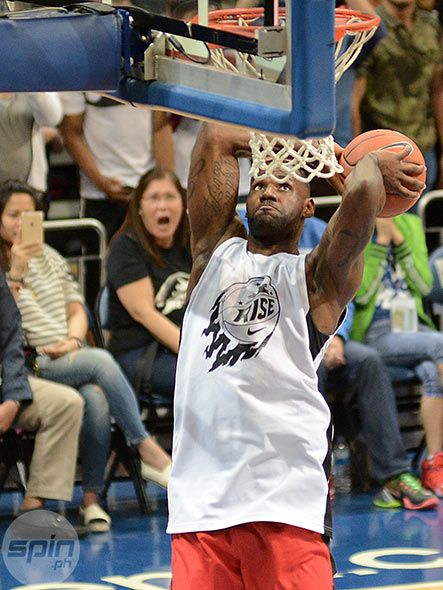 HOT CURRY
And so did reigning NBA MVP Stephen Curry of the Warriors.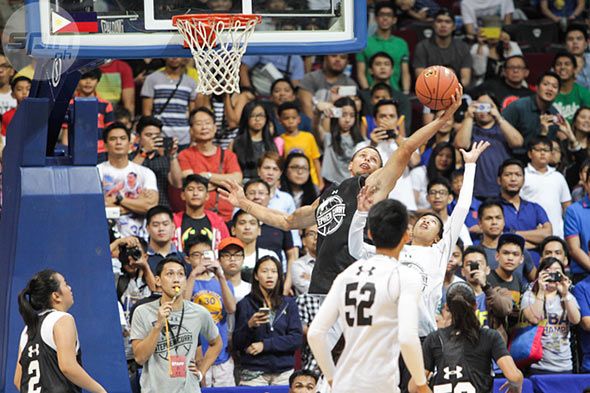 COMFORTING WORDS
Here's an award-winning shot of Spin.ph's Dante Peralta of Letran guard Mark Cruz comforting Perpetual's Scottie Thompson, shortly after the Knights ended the Altas' season in the NCAA.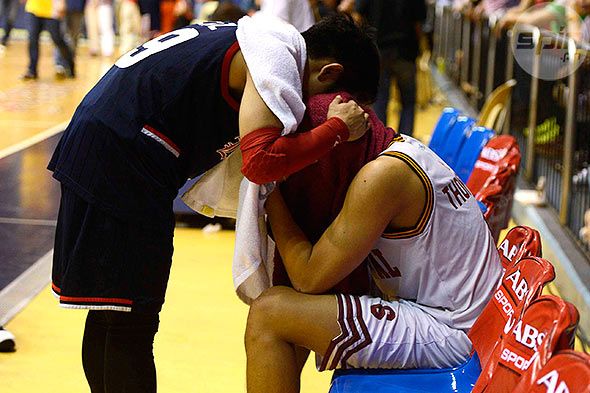 PARTING SHOT
Spin.ph was also there when Fil-American MMA fighter Mark Munoz fought his farewell fight before Manila fans.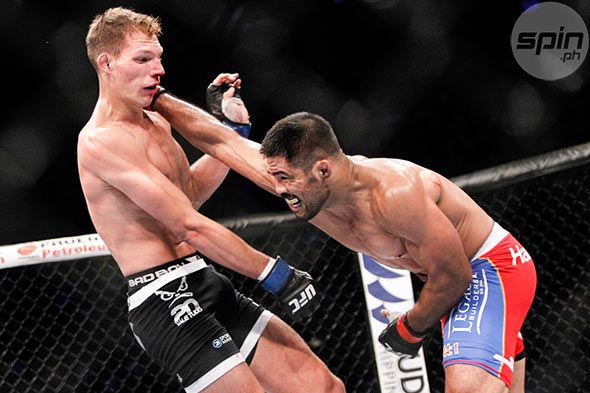 MAJOR TOM
Like a war general lost in his thoughts, Azkals coach Thomas Dooley presides over a press conference after the Philippines bid for a spot in the 2018 Fifa World Cup came to a crashing end.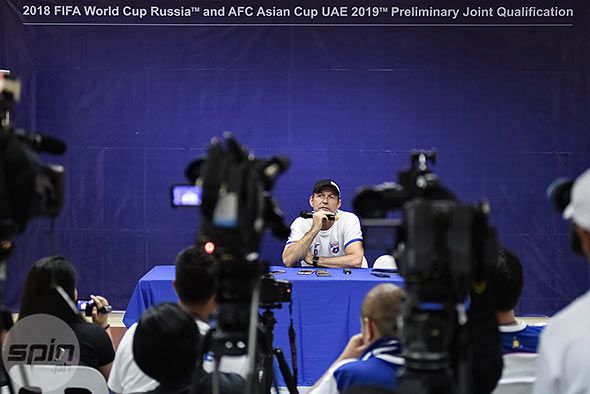 PARTY REF
Consider this an inadvertent whistle, after the referee got caught in the celebration in the wake of the FEU Tamaraws' Final Four win over the Ateneo Blue Eagles.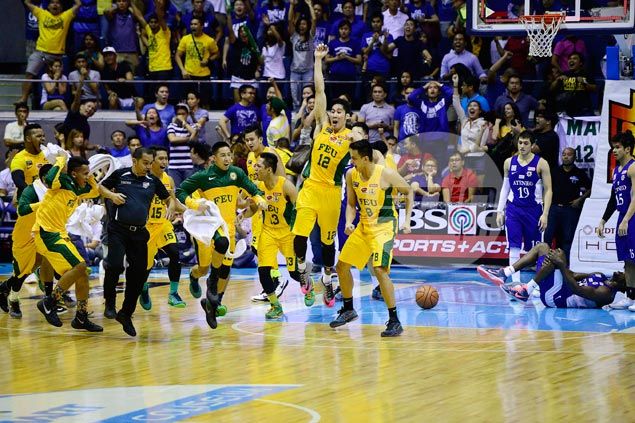 SHOE-PALPAL
And finally, who can forget this shot of Rico Maierhofer, then of Barako Bull, losing a shoe during the course of a game against SMB, picking it up then trying to use it to block a shot by Gabby Espinas.