PHNOM PENH, Cambodia – Will Alyssa Valdez finally play on Thursday in the Southeast Asian Games women's volleyball tournament?
That is the question that is being asked by her supporters as the team captain who served as a flag bearer for the opening ceremonies of the 32nd SEA Games has yet to see action. The Philippine women's volleyball team split its first matches.
The Philippines will play Singapore on Thursday, 5 p.m. (6 p.m., Manila time) for the right to advance to the semifinals as both teams own a 1-1 win-loss record in Group A.
National coach Jorge Souza de Brito hinted the team is taking a cautious approach since Valdez is coming off an injury.
"She is ready to play," said Souza de Brito in an interview with Kristel Villar of the Bulletin after the match against Cambodia.
ADVERTISEMENT - CONTINUE READING BELOW ↓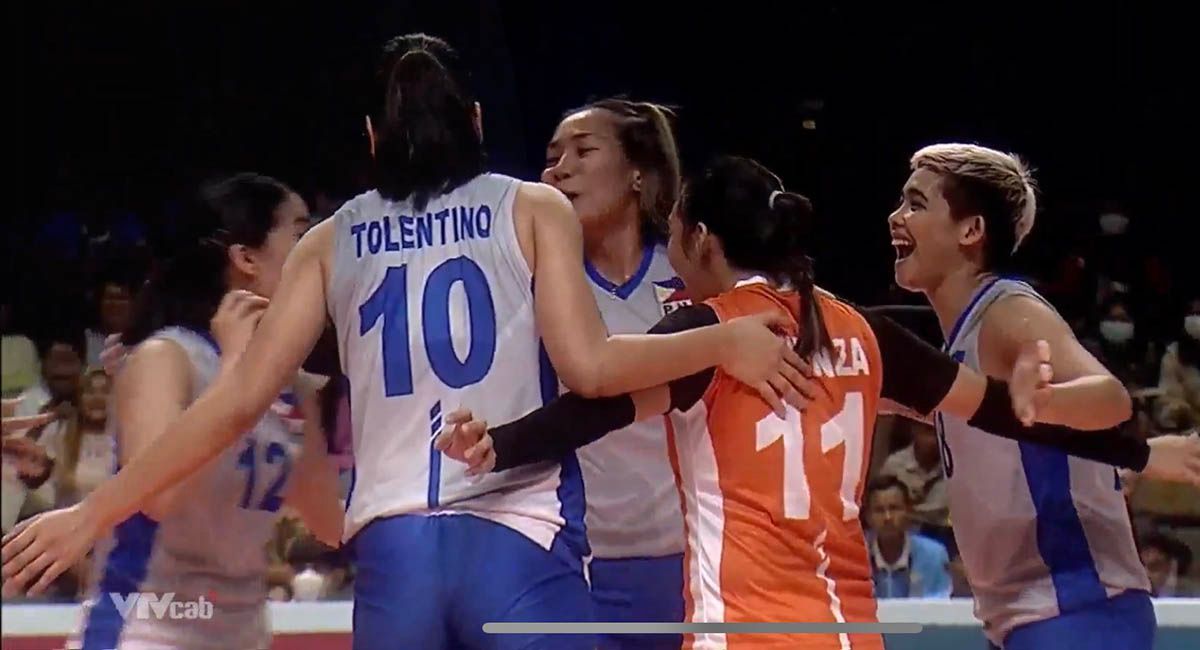 Souza de Brito cited in the game against Cambodia where he felt that Valdez would be much productive in training rather than in that match.
"During the training, she is doing much more than what she will do in this game," said Souza de Brito.
The Pinay spikers opened the SEA Games campaign with a 25-5, 25-5, 25-5 win over Cambodia on Tuesday, but bowed to Vietnam, 25-20, 25-17, 25-19, on Wednesday.
Singapore was defeated by Vietnam, 25-13, 25-8, 25-7, but got its win against Cambodia, 25-15, 25-3, 25-10.
Get more of the latest sports news & updates on SPIN.ph