NEW CLARK CITY – In a way, Wilfred Uytengsu had a hand in James Deiparine ending a decade-long gold medal drought for Philippine swimming in the Southeast Asian Games.
The Alaska Milk Corp. chairman helped the Fil-Am swimmer in his training for the 30th edition of the biennial meet that eventually resulted in Deiparine winning the country's first gold on the pool since 2009 by ruling the men's 100-meter breaststroke behind a new SEA Games record of 1:01.46 seconds.
Philippine Swimming Incorporation (PSI) president Lani Velasco bared that Uytengsu was among those who supported Deiparine when he trained for two months at the University of Southern California (USC) under head coach Dave Salo.
One of the pools at USC, incidentally, was donated by Uytengsu, who served as team captain of the school's swimming team during the 80s.
Uytengsu did confirm facilitating the arrangement for Deiparine's stay at USC.
At USC, Uytengsu said the 26-year-old Deiparine had the chance to train alongside some of the best in the sport.
ADVERTISEMENT - CONTINUE READING BELOW ↓
"Jimmy was a very hard worker and he immediately took on the challenge of training with 2016 Olympic gold medalist Dmitriy Balandin (200 breaststroke), pushing each other every day," said Uytengsu, quoting USC assistant coach Chase Bloch, also a former USC men's swim team captain like him.
Uytengsu, who's also into triathlon, noted that 'Trojan Acquatics is a collection of former USC swimmers and other elite swimmers from around the world training for the Tokyo Olympics.
The former PBA chairman added that Fil-Am swimmer Jasmine Alkhaldi also trained with Deiparine at USC, while likewise arranging for coach Archie Lim to observe training under head coach Salo.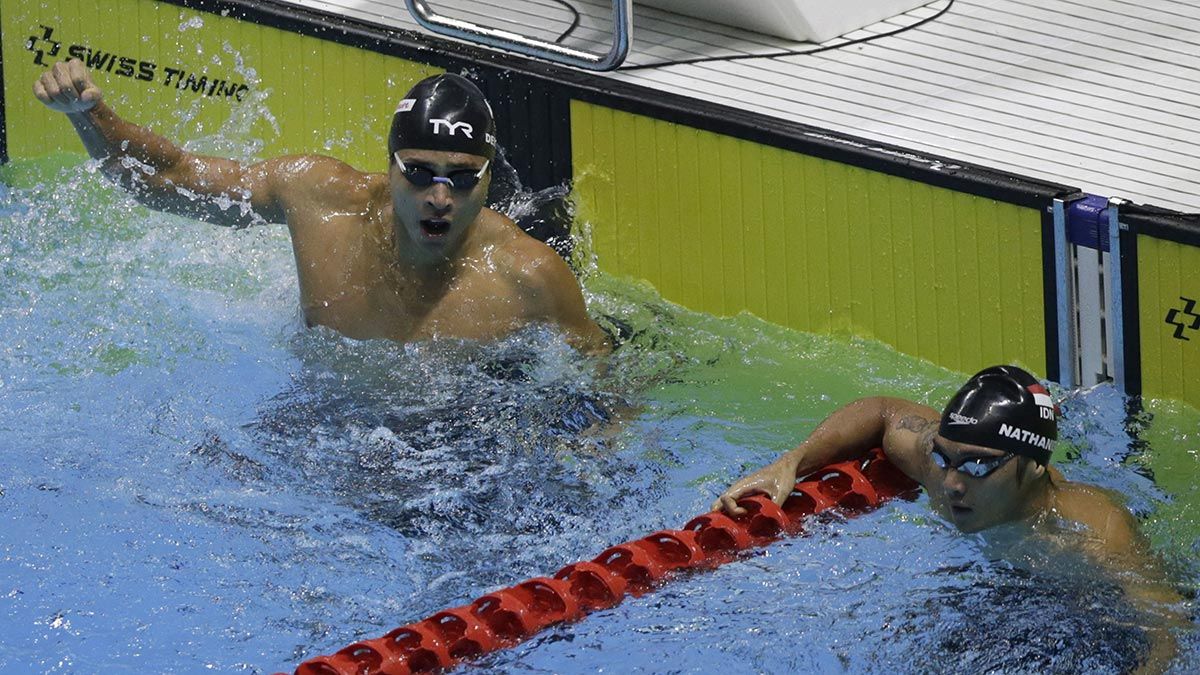 ADVERTISEMENT - CONTINUE READING BELOW ↓
"Coach Salo is also known for coaching many world-class breaststrokers including Rebecca Soni, triple Olympic gold medalist who will be inducted into the International Swimming Hall of Fame next year," said Uytengsu, who represented Team Philippines in the 1981 SEA Games held here.
"So it didn't come as such a surprise that James did so well even with limited training at USC," he added. "We are very proud of James' accomplishment."
Deiparine fell short though, of making it a double gold as he finished with a silver in the men's 50m breaststroke.
In all, the Philippine swimming team finished with one gold, six silvers, and nine bronzes at the conclusion of action on the pool.