CAMBODIAN football team members reportedly had to sleep on the floor of a waiting area, while Timor Leste had to deal with transportation issues as the Southeast Asian Games got off to a chaotic start.
Football competitions for the 2019 Southeast Asian Games are set to start on Monday at the refurbished Rizal Memorial Coliseum in Manila and Imus Grandstand in Cavite but organizers were caught unprepared by the foreign team's arrivals.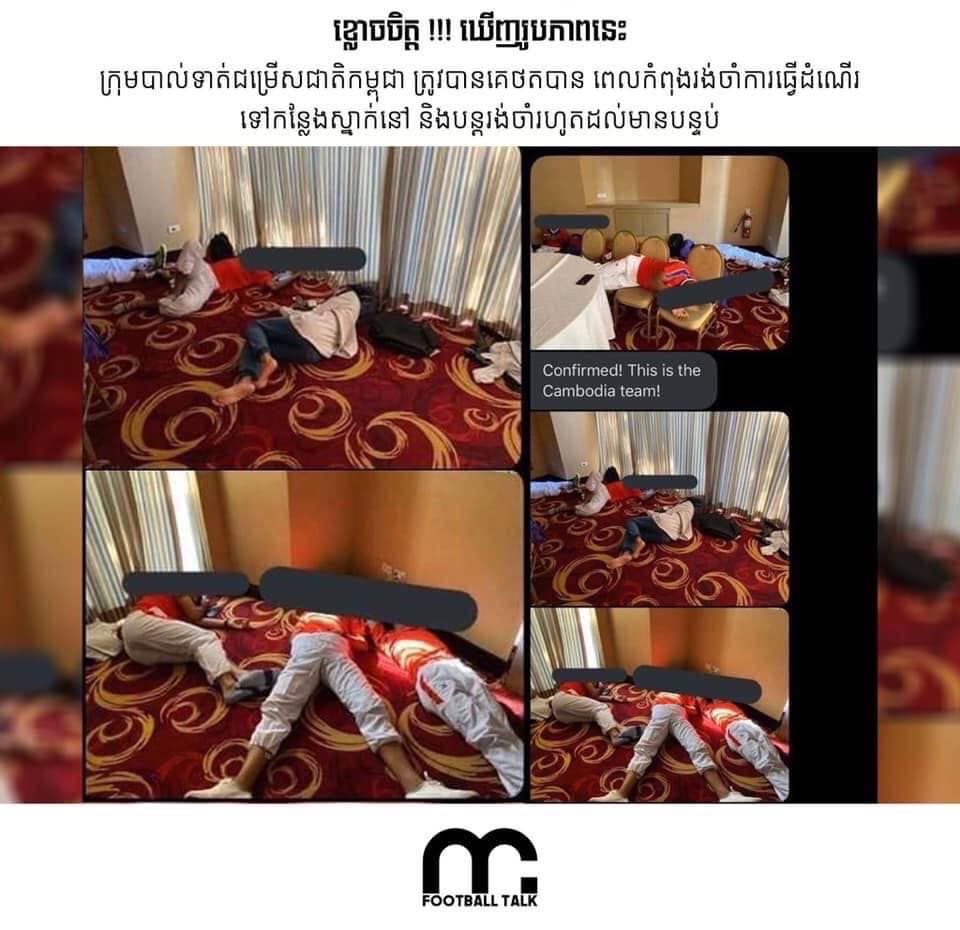 The Philippine Southeast Asian Games Organizing Committee was forced to apologize for the trouble, saying things are already being handled.
"We sincerely apologize to our athlete guests from Timor Leste, Myanmar and Cambodia for the inconvenience caused to them by the confusion regarding their transportation and hotel arrangements," Phisgoc said in a statement.
Continue reading below ↓
Recommended Videos
"While Phisgoc strives to ensure proper coordination of the arrival details, airport welcome and transportation provisions of all international teams to their respective assigned hotels, we acknowledge our shortcomings in this particular incident and vow to do better," it added.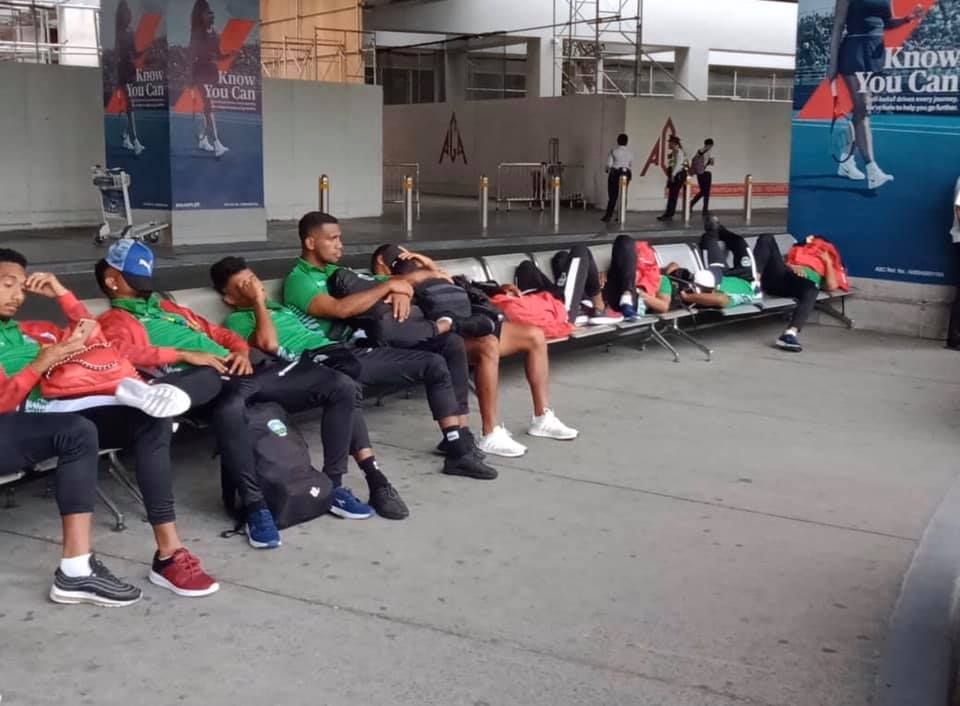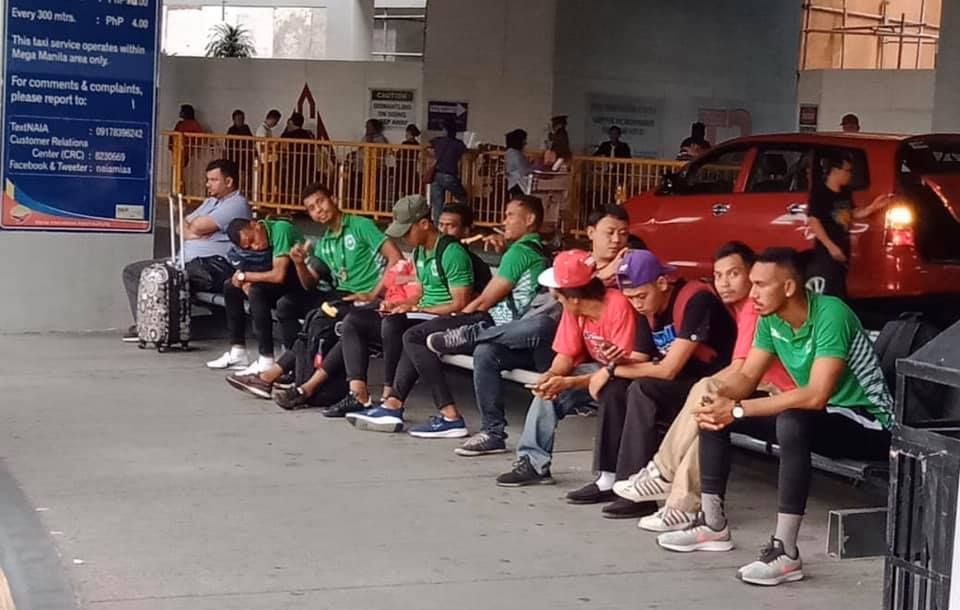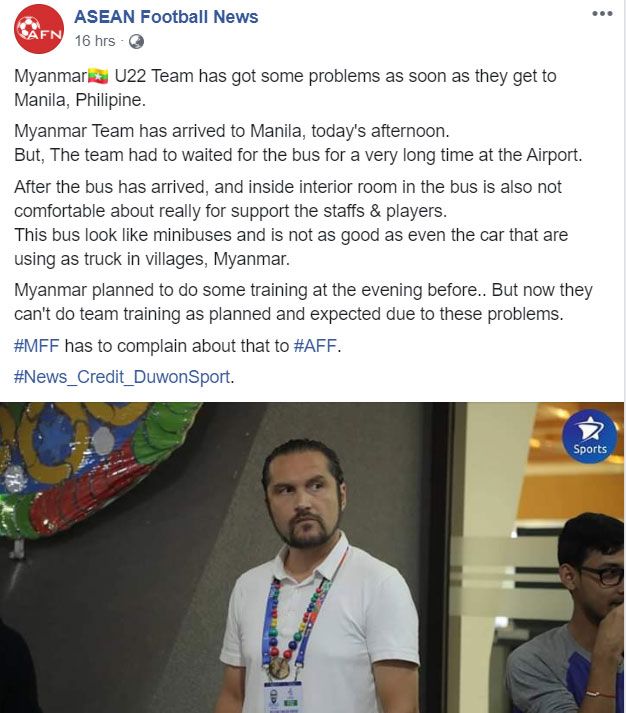 Social media went abuzz on the conditions the football teams dealt with, with the Cambodian national team photographed sleeping on the hotel floor, while the Timor Leste team having confusions over hotel bookings.
Phisgoc explained, "The confusion with the Timor-Leste football team happened when some of their members were initially brought to the Century Hotel along with the rest of the team. However, the Timor-Leste coordinator pointed out that some were actually billeted at the nearby Hotel Jen. Phisgoc was able to arrange the delegates' shuttle to the other hotel."
"As to the Cambodian football team, their change in arrival details was relayed late to the Phisgoc Games Services Department. Instead of the arrival time initially relayed to Phisgoc, the Cambodian team arrived in NAIA at 4a.m. Transportation was immediately provided, but since their hotel rooms were not yet available because the standard check-in time is 2 p.m., Phisgoc requested that the team be allowed to wait at an air-conditioned private hotel conference room with tables and chairs where the members could rest and feel comfortable while waiting for their rooms."
Phisgoc called for a press conference to address the issue involving the football teams on Sunday noon.