[All eyes will be on the Filipino athletes when the country hosts the Southeast Asian Games come November 30. And the pressure is on the Philippines to deliver not only a successful hosting of the Games but also win the overall championship - a feat it achieved the last time it hosted the conclave in 2005. The country is targeting at least 120 gold medals. Before the Games commence, Spin.ph lists down 15 of the Philippines' best gold-medal hopes. Here's the fourth part.]
PRESSURE is surely mounting for all Filipino athletes seeing action in the Southeast Asian Games, but the expectations are definitely on a different level for Hidilyn Diaz.
Women's weightlifting was not held in the past two editions of the SEA Games but during that period Diaz made her mark on the big stage, winning silver at the 2016 Rio De Janeiro Olympics and earning the gold in the 2018 Asian Games in Jakarta.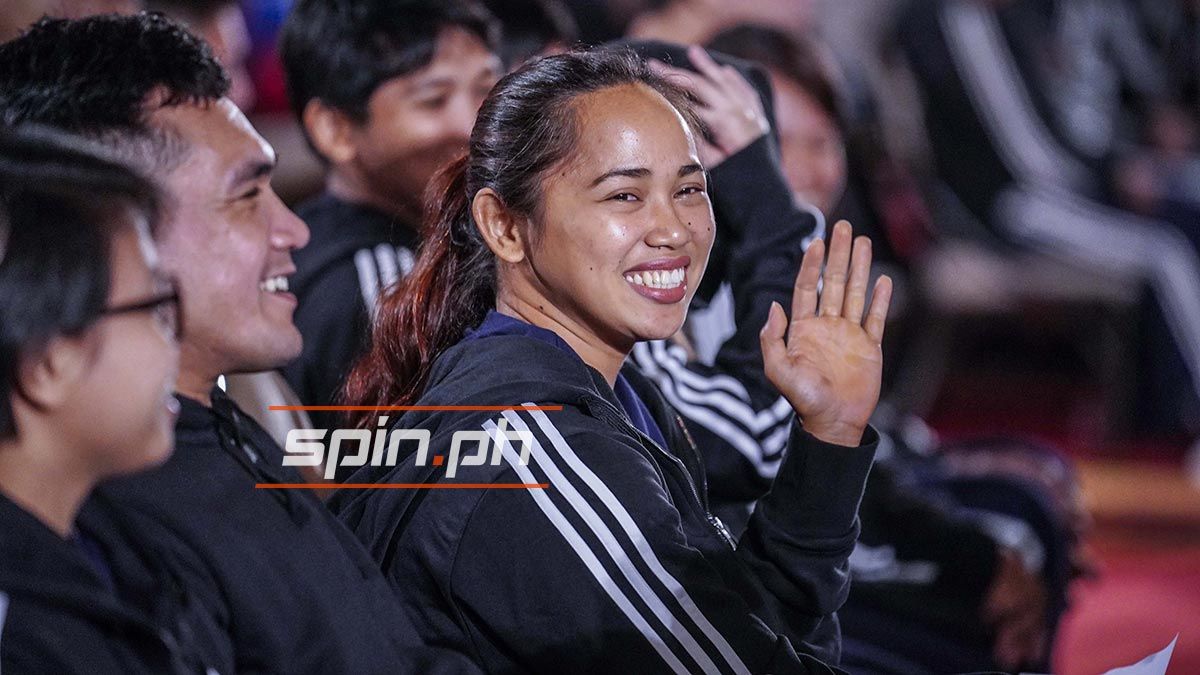 Continue reading below ↓
Recommended Videos
The pride of Zamboanga also earned three straight bronze medal finishes in the World Championships from 2015 to 2019, and also won a gold in Asian Championships in the 2015 Phuket event, bronze in 2016 in Tashkent, and silver in April in Ningbo.
Now the 28-year-old Diaz gets a chance to claim the title in the regional event after silver medals in 2011 in Jakarta and in 2013 in Naypyidaw.
Weightlifting was not part of the Singapore 2015 program, while only the men's competition was held in Kuala Lumpur two years later.
Local officials have set a target of four to five medals in the competitions opening on Nov. 28, and while the weightlifting federation did not specify medal colors, it is clear what is expected of Diaz.