THE Philippine women's volleyball team put up a brave stand before falling to a 16-25, 22-25, 32-34 loss to mighty Thailand in the 30th Southeast Asian Games on Thursday at the PhilSports Arena in Pasig City.
The Filipina spikers gave the 11-time champions some anxious moments especially in a third set that needed eight deuces to settle before Thailand put away the match with a Pimpichaya Kokram attack and Wilavan Apinyapong's off speed.
The host's second straight loss knocked it out of gold-medal contention, leaving the powerhouse Thailand side to gun for a 12th championship against fellow unbeaten side Vietnam in the one-game final.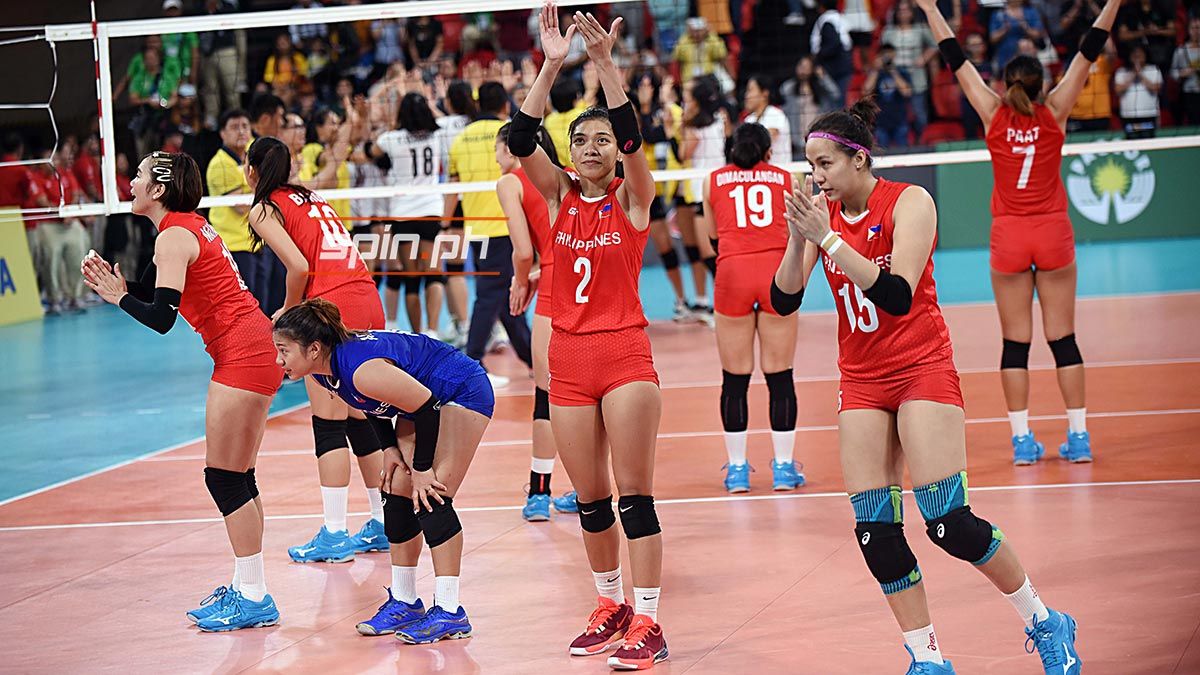 With the hosts down 19-24 in the third set, Alyssa Valdez and Jovelyn Gonzaga brought the nationals by to life with a 6-0 run that put them in the lead, 25-24, to the delight of wildly cheering home fans.
After a see-sawing battle, Valdez gave Philippines its last taste of the lead, 32-31, but Maddie Madayag's service error led to a run of three straight points that put the match away for the Thais.
While Thailand advanced to a 15th straight SEA Games final, the Philippines was relegated to the bronze-medal match on Monday against Indonesia.
Prior to their medal match, they clash on Saturday at the close of the elims.
Kokram led the charge for the Thais with 19 points built on 17 attacks. Apinyapong had 15 points including 13 excellent receptions and eight digs. Veteran setter Nootsara Tomkom had 24 excellent sets in possibly her last SEA Games battle against the Philippines.
Valdez finished with 14 points, with five coming in the endgame. Mylene Paat delivered 11 points while Majoy Baron and Aby Marano added seven markers each.
Jia Morado dished out 14 excellent sets.
Recommended Videos