THIS year just couldn't get any better for Jamie Christine Lim.
Not only did she graduate summa cum laude in BS Mathematics at UP Diliman, she also followed in the footsteps of dad Samboy Lim, albeit in a different sport, by winning her first gold medal in the 30th Southeast Asian Games.
Lim immediately offered the gold medal to her dad, who served the national team as part of Ron Jacobs' fabled Northern Consolidated team in the eighties and was named as one of the PBA's 25 Greatest Players.
Jamie Lim offers SEA Games karate gold medal to dad Samboy
LIm suffered a cardiac arrest while playing in a legends game in 2014 and is still under 24-hour home care, unable to see or speak.
"Summa cum laude is for mom [Lelen Berberabe], SEA Games gold is for dad. I can't believe that both of them happened this year, 2019 is so perfect for me. I'm so grateful," she said.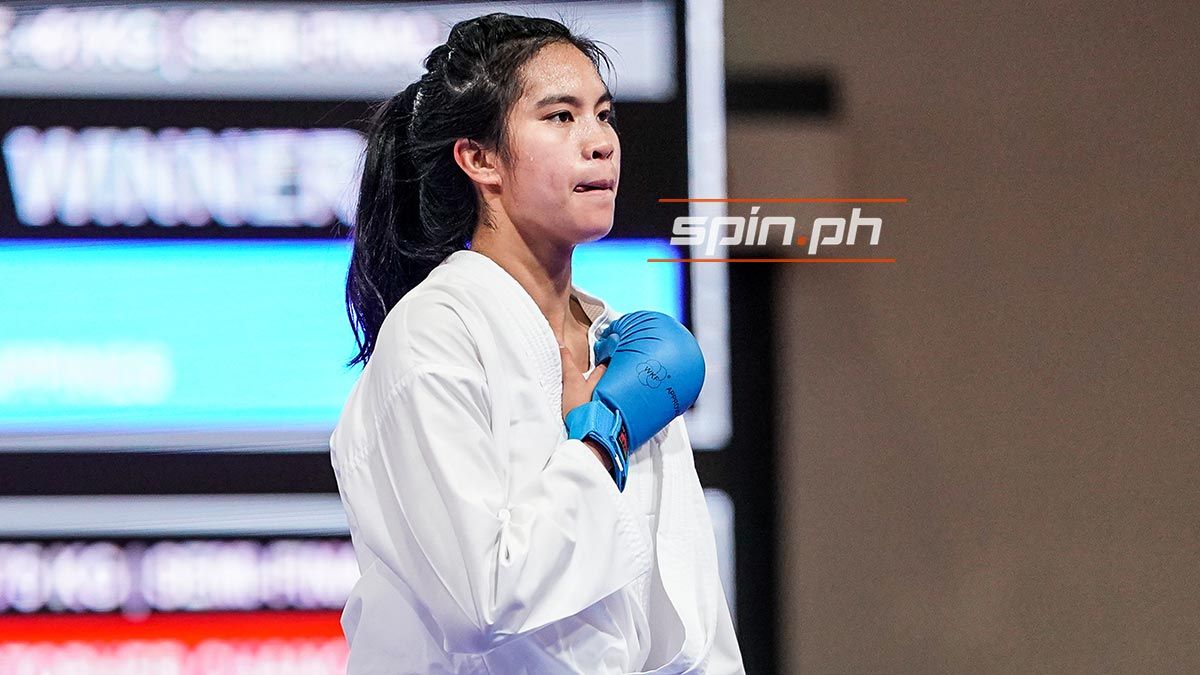 ADVERTISEMENT - CONTINUE READING BELOW ↓
It's definitely in the genes.
Lim only returned to full-time karate training last July in the hope of making it to the SEA Games team after setting her athletic career aside the last four years to focus on her studies at Diliman.
"I just started this July. Four years ako nag-stop ako sa karate cause I was focused on academics and sobrang against the odds kasi ang mga kalaban ko, full-time athletes. Nag-full time [sa karate] lang ako, five months ago," the 22-year-old karateka said.
"I did my work. I worked hard every day, no shortcuts, I wanted it so much. Sensei Okay Arpa, binantayan niya ako at naniwala siya sa akin. I was so bad nung start kasi four years ako nag-stop, but he never stopped believing in me, and up to today, believes in me. He'll always believe in me. Iba ang feeling."
After completing her studies, Lim said it felt like karate 'was calling me to come back.'
ADVERTISEMENT - CONTINUE READING BELOW ↓
"Karate has always been in my heart and with the 2019 SEA Games in the Philippines, how special is that?" she said. "The timing is perfect. I got my goal sa academics and I think the signs just told me to. It's calling me to come back and I just went for it, bahala na, and it paid off."
One couldn't fault the younger Lim for breaking into tears after she beat Georgia Zefanya Ceyco of Indonesia in the finals, tightly hugging her mom Darlene 'Lelen' Berberabe in an emotional mother and daughter moment.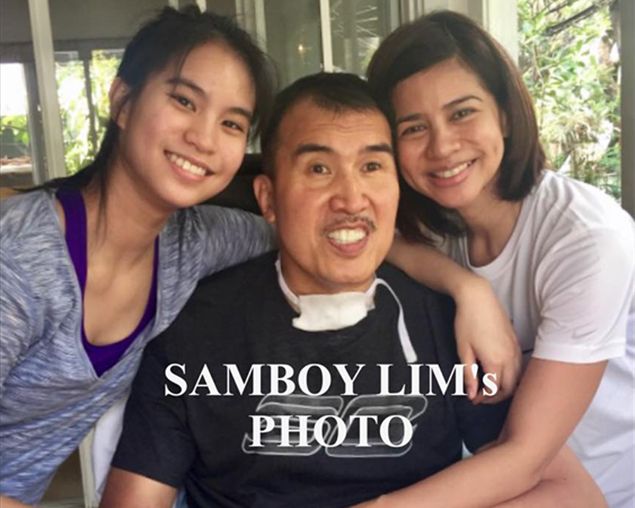 ADVERTISEMENT - CONTINUE READING BELOW ↓
"My mom's always been my number one supporter kahit anong mangyari. Kahit matalo, she'll be just as proud and she knows how hard I worked for this. She knows how many nights I cried cause it's so hard. Ang dami kong sacrifices for this and I'm happy it paid off," she said.
Now, she can also call herself a SEA Games gold medalist, a feat her dad Samboy did twice back in the 1980s.
"I look up to my mom and dad so much. To even come close to him, to be compared to him and mom, it's so big for me," she said, struggling to hold back the tears. "Today is so special for me. I feel happy."