THE Philippine men's volleyball team ended the Southeast Asian Games reign of Thailand with a stunning 17-25, 25-20, 23-25, 27-25, 17-15 victory in their knockout semifinal on Sunday at the Philsports Arena in Pasig City.
Marck Espejo, Kim Malabunga and Bryan Bagunas turned a dream into reality as they sparked the team's comeback from a 1-2 match deficit and delivered the big hits in a thrilling fifth set.
The Nationals saved two matchpoints of the Thais in the decider, followed by Bagunas's big block and Finals-clinching attack to complete the amazing comeback.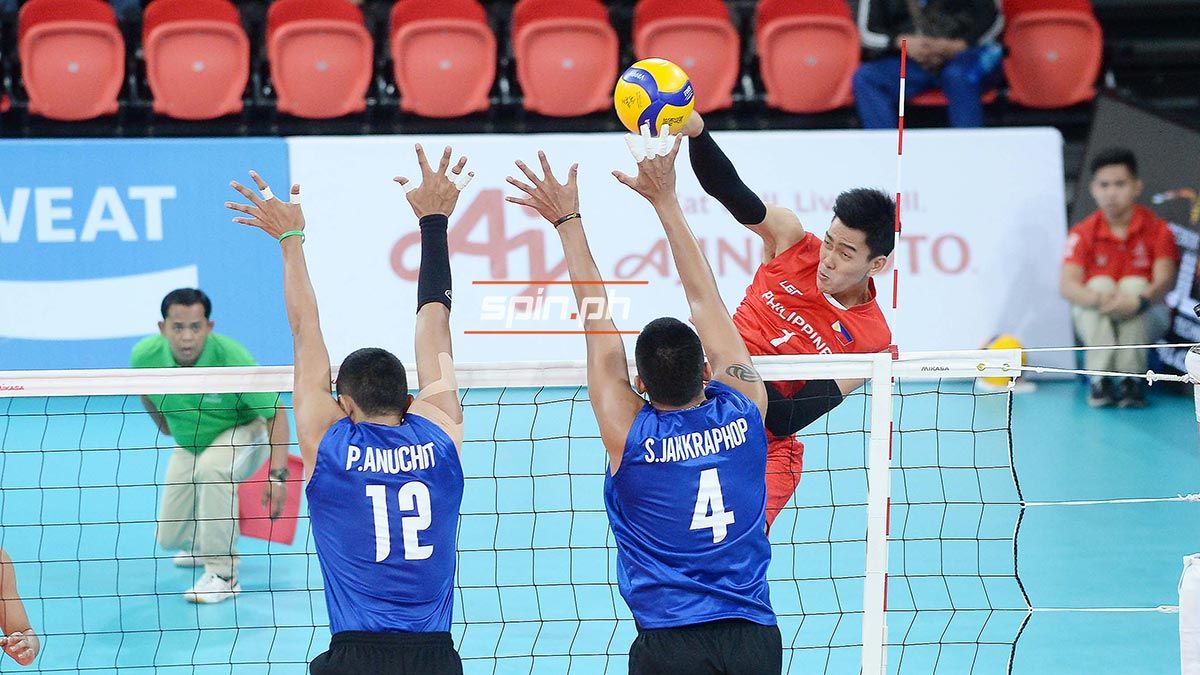 The Philippines assured itself of a silver medal - its first since a bronze finish in 1991. The Filipino spikers are also returning to the SEA Games finals after four decades, having last made it during Games' inaugural staging last 1977 in Malaysia.
The Filipino spikers gun for the gold medal against Indonesia on Tuesday.
"Sobrang saya, sobrang di ko maipaliwanag yung nararamdaman ko ngayon kasi nakuha namin yung panalo ngayon and sure silver na kami," said national head coach Dante Alinsunurin.
Bagunas delivered the winning hits and immortalized himself as the modern hero of men's volleyball, tallying a personal SEA Games-best of 27 points built on 23 attacks, two aces and as many as blocks.
Espejo poured in 20 points on top of 12 excellent receptions, while Malabunga was a revelation with 16 points, highlighted by six blocks and clutch hits in the endgame.
Thailand was on the brink of returning to the finals holding matchpoint at 13-14, but a crucial service error brought the score back to deuce.
Super-sub Amorntep Konhan brought back the lead the defending champions, 14-15. Malabunga's quick attack saved another matchpoint before Bagunas sent the Thais crashing in a thriller that took two hours and 18 minutes to finish.
Down two sets to one and 21-24 in the fourth, the Filipino spikers came back to life as Bagunas' attack and Malabunga's block followed by Thailand's crucial error sent the set back to square one at 24.
Bagunas scored two of the next three points to put the Philippines ahead, 26-25, followed by a crucial attack error of the Thais that forced a decider.
Konhan, who just checked in the third set, led the Thais with 20 points while the 6-foot-8 Thai-Malian Kissada Nilsawai had 16 points only to see their side relegated to the bronze medal match.
Recommended Videos