A GRITTY Indonesian side fought off two match points to deny the Philippine women's volleyball team a podium finish in the 30th Southeast Asian Games after a thrilling 20-25, 26-24, 15-25, 25-20, 14-16 victory on Monday.
The Filipina spikers managed to come back from a 1-2 set deficit behind a bench mob composed of Mika Reyes, Eya Laure, Rhea Dimaculangan and Jovelyn Gonzaga, who joined starters Ces Molina and Majoy Baron on the court.
With superstar Alyssa Valdez and skipper Aby Marano sitting out the final stretch, Molina and Mylene Paat helped the hosts post a 12-8 lead before allowing the Indonesians cut the deficit to one.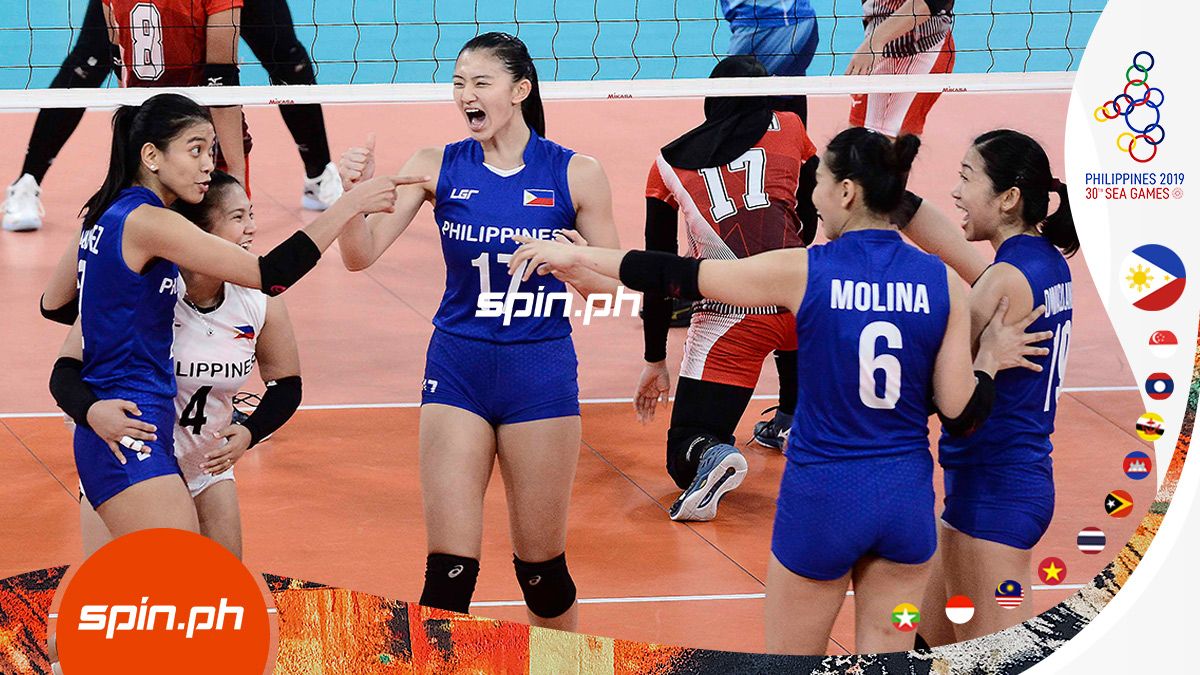 Continue reading below ↓
Recommended Videos
Molina put the Philippines a point away from ending a 14-year medal drought, 14-12, but four straight points from Arsella Nuwari and Megawatti Hangestri Pertiwi broke the hearts of the Filipino spikers and their home fans.
The lean four-team field meant the Philippines was guaranteed a shot at a medal. But the home team failed to win a single game and fell short of the country's first medal in women's volleyball since 2005.
Megawati did most of the damage to the Philippines with 35 points off 31 kills, two blocks and as many aces. Purnama delivered 13 points while Hany Budiarti and Wilda Siti Nurfadhilah added 11 and nine markers, respectively.
Molina led the Philippines with 17 points while Valdez still finished with 14 points despite being reduced into a cheerleader in the last two sets.
Baron chipped in 11 points; Gonzaga, Paat and Laure added seven markers each, while Dimaculangan provided 14 of the team's 26 excellent sets in a losing effort.
The second stringers pumped life back into the home team's hopes after the Indonesians backed the Filipino spikers against the wall with a 10-point demolition in the third frame for a 2-1 set lead.
The Pinay bench mob sparked the fourth set comeback, where they led by as much as 21-12 from Reyes and Laure's back-to-back attacks.