SUBSTITUTE Dennis Chung delivered the match-equalizing goal in the nick of time as Philippine under-22 football team held Cambodia to a 1-1 draw to kick off its 30th Southeast Asian Games campaign on a high note on Monday at the Rizal Memorial Stadium.
After missing several chances to erase a 0-1 deficit against the Cambodians from Keo Sekphong's first-half goal, Chung emerged as the young Azkals hero, nailing the equalizer in the 93rd minute that changed the result for the host team in front of a roaring crowd of 2,890 people.
The Cambodians opened the scoring when Sekphong outsmarted his defenders and Philippines goalkeeper Anthony Pinthus inside the box in the 41st minute.
All teams in Group A except for idle Timor Leste settled for a draw in the opener of the biennial meet as Myanmar and Malaysia also figured in a 1-1 stalemate earlier.
Back-up midfielder Chung was fielded in the 86th minute for Dylan De Bruycker, who had several chances but failed to convert into a goal.
ADVERTISEMENT - CONTINUE READING BELOW ↓
"He's done his job. He did great. He scored the goal nice," said Azkals coach Goran Milojevic on the 18-year-old hero, who converted the match-tying goal from Yrick Gallentes's cross.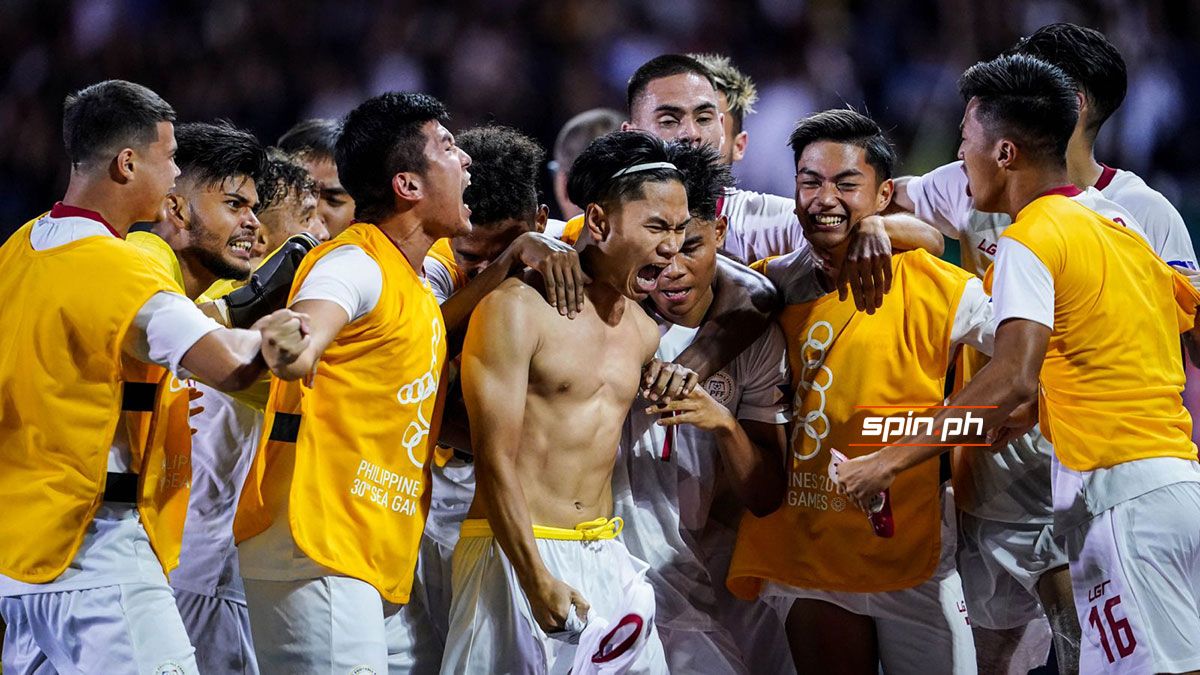 Milesovic was proud on how the Filipino booters fought against the Cambodians, who have been dominating their past duels in the past SEA Games.
ADVERTISEMENT - CONTINUE READING BELOW ↓
And the Serbian mentor knew the win was so close with the golden opportunities from captain Stephan Schrock and the young Azkals.
"We played very well. For my opinion, we're close to win the match against a very competitive," said Milesovic. "To be honest, last time the team is losing easily to Cambodia but today we are proud because we are much better than them."
Even before Sekphong's goal, the Philippines had chances to open the scoring, especially its biggest opportunity when Schrock located Chima Uzoka for an open look but his header went off the mark in the 36th minute.
Edison Suerti also had a chance to equalize the break before the second half, where the young Azkals earned themselves more opportunities.
The Philippines continues its SEA Games campaign against Myanmar on Wednesday at 4 pm, while Cambodia faces the debuting Timor Leste at 8 pm.