AS heavy rains poured outside, the gold rush continued for the Philippines as its sanda fighters delivered five gold medals in the wushu competitions in the 30th Southeast Asian Games Tuesday at World Trade Center.
Divine Wally kickstarted the deluge as the Asian Games bronze medal winner dominated Vietnam's Thi Chinh Nguyen to lord it over the women's 48 kg category.
Jessie Aligaga followed suit, outclassing Ade Permana of Indonesia to win the men's 48 kg.
Arnel Mandal also made quick work of Indonesian Laksamana Pandu Pratama to claim the gold in the men's 52 kg division.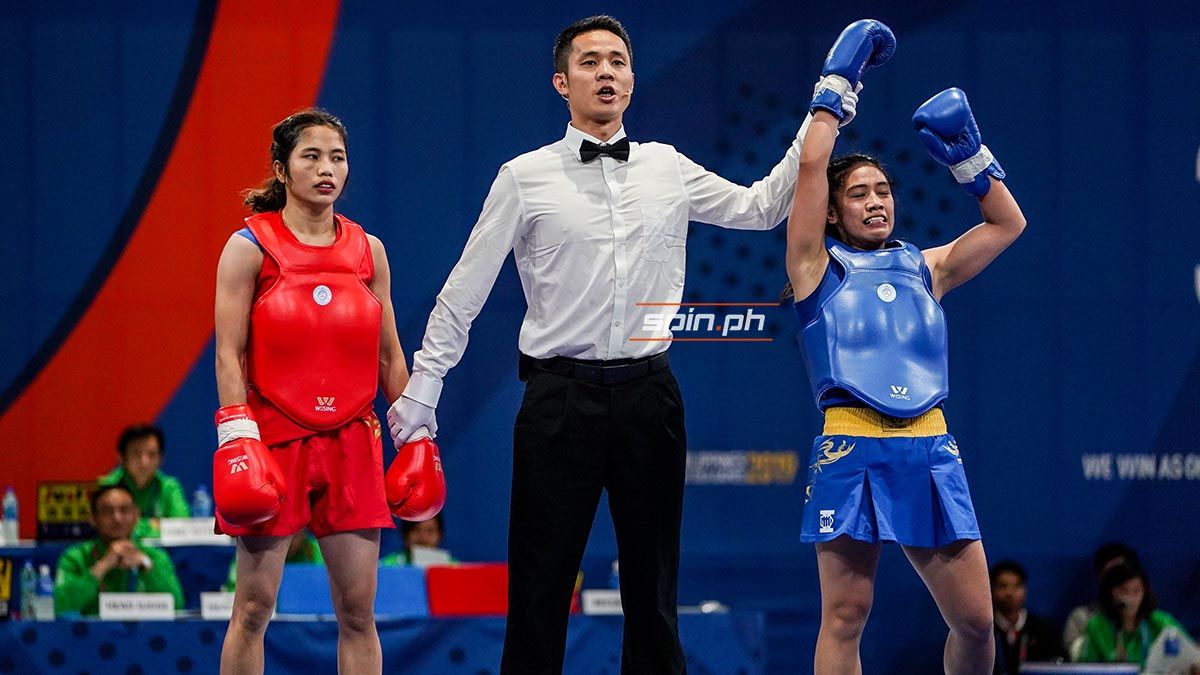 Continue reading below ↓
Recommended Videos
In the men's 56 kg category, Francisco Solis bucked a slow start in the first round to drub Yusuf Widiyanto of Indonesia.
Clemente Tabugara Jr. needed three rounds to shake off Thai foe Kittisak Suksanguan and win the men's 65 kg division to end the day with a flourish.
It was only Vietnam's Truong Giang Bui who prevented a Filipino sweep as he nipped Gideon Fred Padua in the men's 60 kg category. Padua took home silver.
The Philippines also did not field an entry in the women's sanda 52 kg category, where Vietnam's Thi Trang Nguyen beat Suchaya Bualuang of Thailand.
Still, the near-perfect run in sanda hiked the Philippine wushu team's contributions to the country's gold medal haul to seven, following Agatha Wong's triumphs in women's taijiquan and taijijian.