OBSTACLE racing has finally found a venue for the coming 30th Southeast Asian Games.
Pilipinas Obstacle Sports Federation (POSF) President Atty. Alberto Agra disclosed that the Filinvest in Alabang is where the debuting sport will be played during the course of the Nov. 30 to Dec. 11 biennial meet.
Agra said the POSF and Filinvest already agreed in principle to host the obstacle racing which is scheduled Dec. 2 to 6.
He added at least two to three races had already been held in the venue, which is the fourth site to be considered for the event.
"The final venue where the obstacle course race will be played is at Filinvest Alabang," said Agra when the 16-man member of the national team was formally introduced recently at the Pretty Huge Obstacles training facility at the Bonifacio Global City in Taguig.
Agra said negotiations for the UP Sunken Garden as venue for the meet didn't push through.
"After meeting with UP officials, there were some concerns. So this week, we're looking for the fourth venue. Fourth search na namin ito. So hopefully, it would be in Filinvest Alabang."
The POSF hopes equipment from the Pretty Huge Obstacles would already be ingress at Filinvest by Nov. 15 or even earlier, so that Filipino athletes can train in the actual venue.
Continue reading below ↓
Recommended Videos
Eight men and eight women comprised the national team which found a supportive backer in Luminox.
Kevin Pascua, Mark Rodelas, Sherwin Managil, Mervin Guarte, Jeffrey Reginio, Nathaniel Sanchez, Monolito Divina, and Kyle Antolin make up the men's team, while the distaff side is composed of Rochelle Suarez, Milky Mae Tejares, Sandi Abahan, Glorien Merisco, Kaizen Dela Serna, Deanne Moncada, Klymille Rodriguez, and Diana Buhler.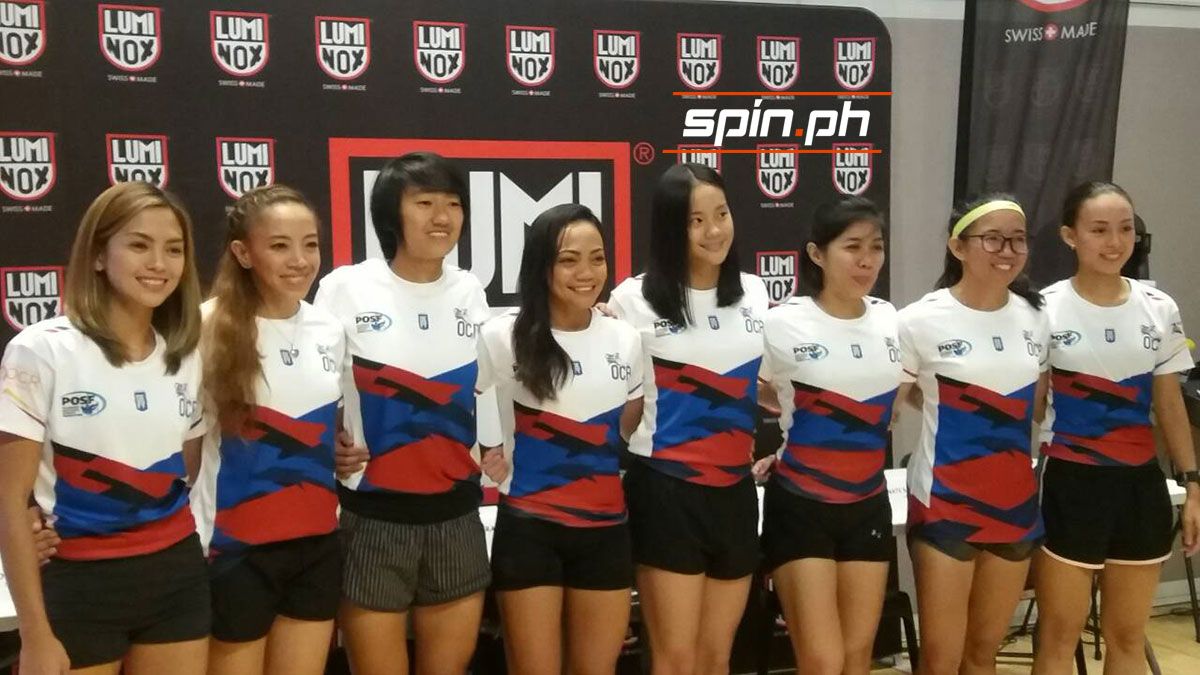 The team was joined by Agra during the press launch also attended by supervising coach Raven Quan, Dino Dacanay of Luminox, and Judith Staples of Luminox, Lucerne Group.
"We are very confident that they will be performing well and we're very hopeful the partnership will last just one year," said Staples of the partnership Luminox had with the POSF.
Members of the team are currently holding a boot camp at the Pretty Huge Obstacles as part of their preparation for the SEA Games.
Agra said two more boot camps will be held before the meet, while some members of the training team are leaving for Lake Tahoe by the end of the month to compete in the 2019 Spartan race.
POSF is looking at sweeping all six gold medals at stake in the event, where the Philippines will compete against Myanmar, Laos, and Malaysia.
Agra said currently the Laos team is in the country training at the Pretty Huge Obstacles.
"Pretty Huge Obstacles is the biggest facility in Asia and this is an international facility not just for Filipinos but for other athletes all over the world particularly those in Asia and Southeast Asia," he said.