KRISTINA Knott captured the gold medal in the women's 200-meter run of the Southeast Asian Games athletics test event on Saturday night at the New Clark City Athletics Center in Capas, Tarlac.
Knott crossed the finish line in 24.42 seconds, beating Kayla Richardson of the Philippines (26.18) and Maziah Mahusin of Brunei Darussalam (27.02) for the gold.
The University of Miami product will be making her SEA Games debut with an eye on capturing the 200-meter and 100-meter dash. She faces stiff competition though with Le Tu Chinh of Vietnam, the defending champion in the two events, reportedly returning to action.
"This is my first SEA Games. The defending champion in the 200 and 100 will be here. I'm trying to go for the crown and be the medalist in both events," said the 24-year-old Knott.
Knott competed in the 2018 Asian Games where she reached the finals of the 200-meter run, placing sixth with a time of 23.51 seconds, only 0.24 seconds behind bronze medalist Wei Yongli of China.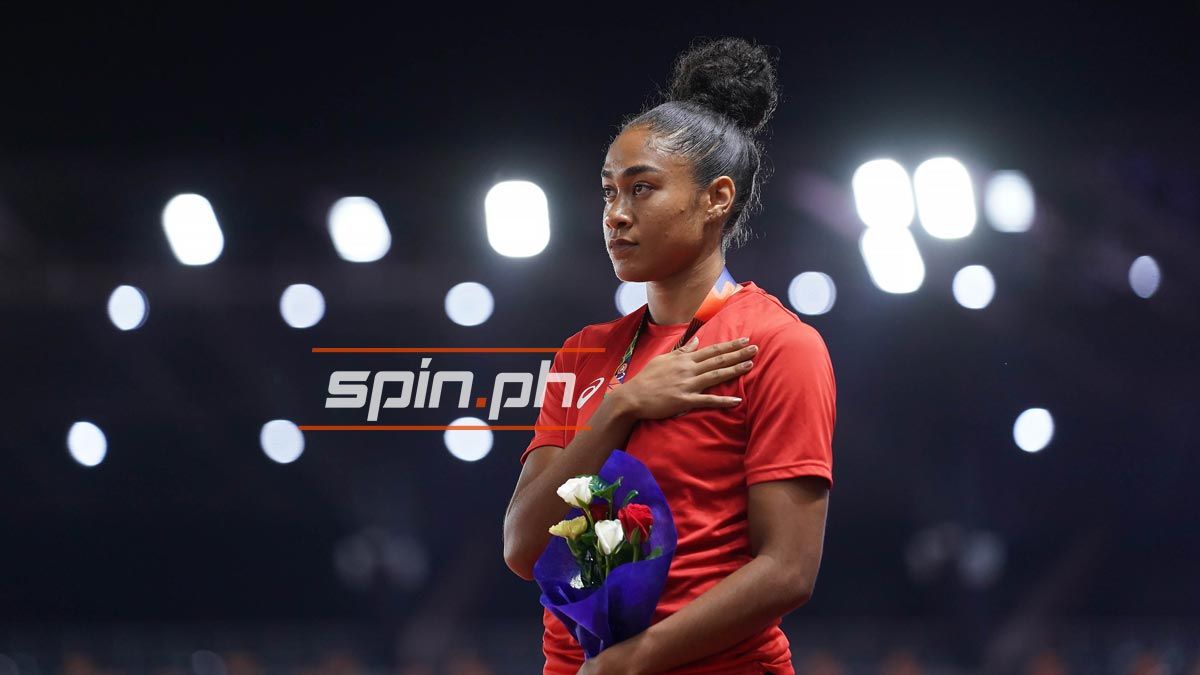 Continue reading below ↓
Recommended Videos
Knott said she has been learning new techniques particularly in the 200-meter race.
"Just been trying to learn how to distribute my speed throughout. I'm a 200, 100 runner but I have a bigger chance of going further in the 200 so my coaches are teaching me race distribution and learning to run my race correctly instead of burning out towards the end," said Knott.
Knott is also looking to qualify for the 2020 Olympics, eyeing the standard of 22.80 seconds
"That's the plan. I have to hit the standard. I have to train really hard," said Knott. With reports from Jerome Ascano