JOCEL Lyn Ninobla edged Thai Srisahakit Ornawee by a hair to rule the women's recognized poomsae in the 30th Southeast Asian Games on Saturday at the Ninoy Aquino Stadium.
Buoyed by the cheering home crowd, Ninobla, fourth to perform, garnered 4.833 points, just 0.001 ahead of Ornawee.
Ornawee was the second performer, setting the bar with 4.833 points.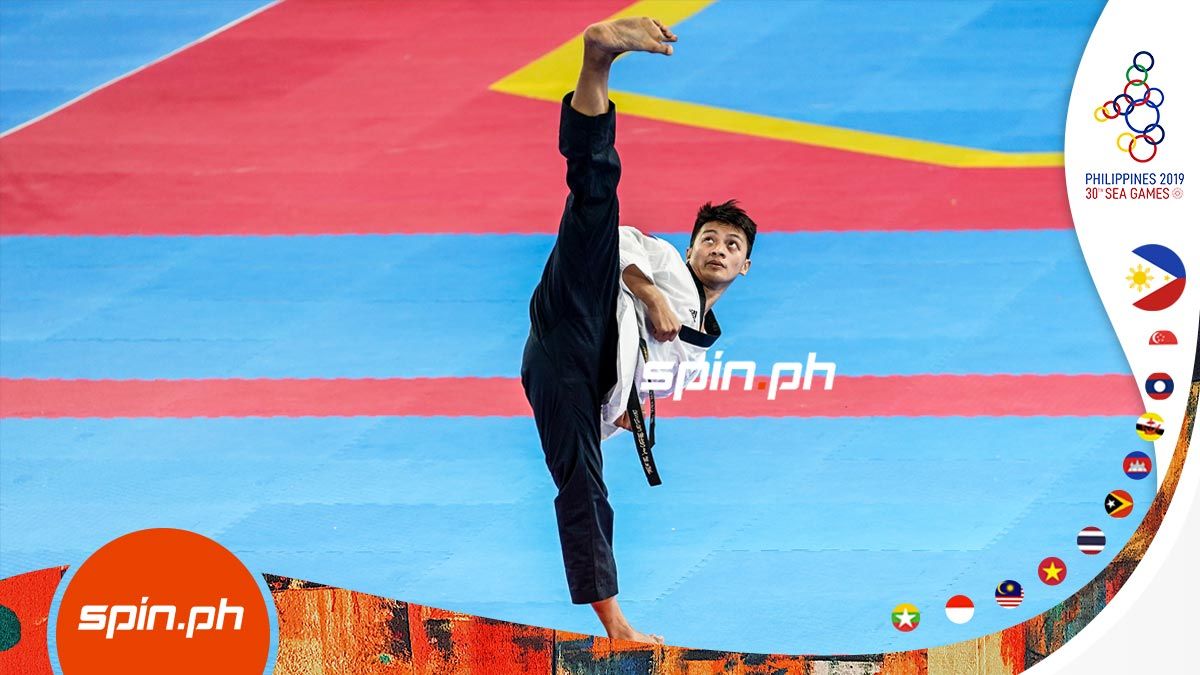 Vietnam's Le Tran Kim Uyen placed third in the 10-woman field with 8.149 points.
It was the second gold for the Philippines in poomsae after Rodolfo Reyes Jr. won the men's recognized tournament.
The Philippines settled for silver in the recognized mixed pair as Malaysia grabbed the gold.
Continue reading below ↓
Recommended Videos
Rinna Babanto and Dustin Jacob Mella set the bar with 8.233 points as the second performers, before
Hidayah Abdul Karim Nurul and Jason Loo Jun Wei, performin last, got 8.283 points for the gold.
Thais Sengmueang Pattarapong and Phaisankiattikun Phenkaya copped the bronze medal with 8.099 points.
Indonesia placed fourth with 7.866 points. Myanmar had 7.799 for the fifth place, followed by Cambodia (7.716) and Brunei (7.599).