NEW CLARK CITY - Team Philippines couldn't have chosen a fitting ending to a storybook run in the 30th Southeast Asian Games.
A double gold was completed in basketball for the first time ever, serving as the cherry on the cake to celebrate the country's return as overall champion of the region's biggest sporting meet for the first time in 14 years.
The all-pro Gilas Pilipinas won the gold as expected after whipping Thailand in the men's final, 115-81, before a crowd of 12,000 at the Mall of Asia Arena on Tuesday night.
But it was Gilas Pilipinas' breakthrough gold in women's basketball that truly gave this hoop-crazy nation a high as the lady cagebelles ended decades of heartaches with a dominant 91-71 win over Thailand.
The basketball twinkill - actually a four-gold sweep counting the victories in 3-3 - was the highlight of the Filipinos' campaign on the day competitions in the 30th edition of the biggest Games ever came to a close.
ADVERTISEMENT - CONTINUE READING BELOW ↓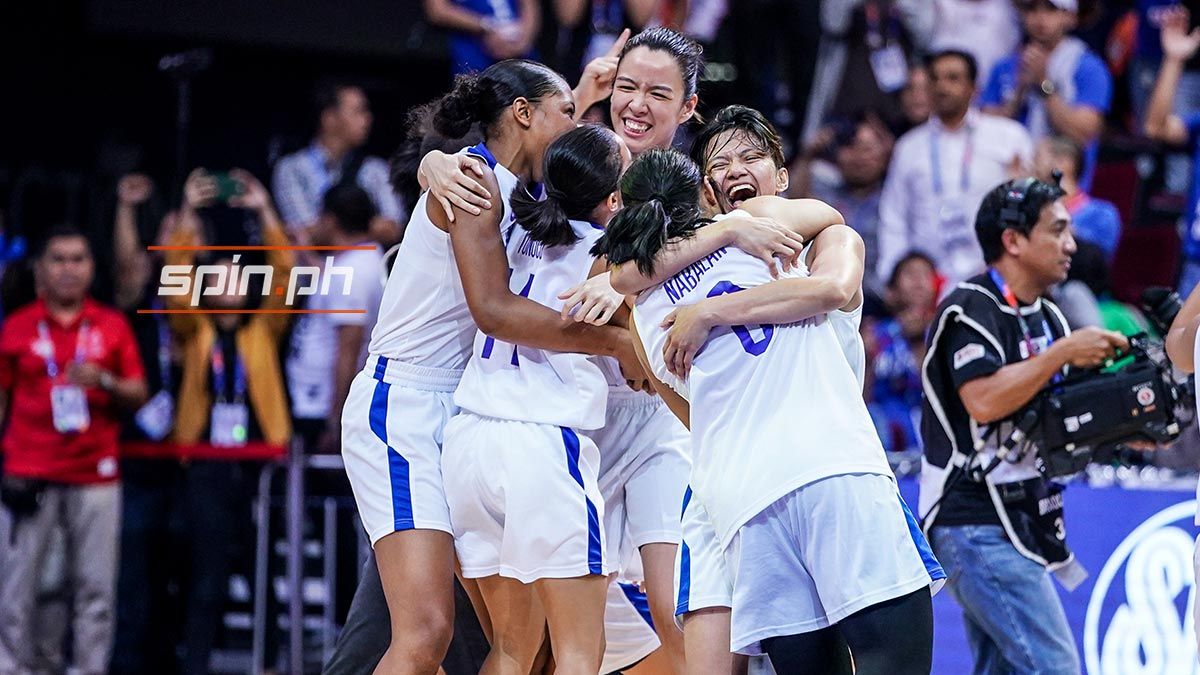 With only the final of beach handball still to be decided on Wednesday morning before the curtains fall at the New Clark City Stadium, the host collected a record number of medals - 149 golds, 117 silvers, and 119 bronzes from 56 sports events.
The total output was the biggest haul for the country in the 42 years it has been participating in the SEA Games, way better than the 113 golds, 85 silvers, and 93 bronzes amassed the first time it won the overall championship in 2005 when the event was last held here.
But until the very end, there was no stopping the Filipinos athletes -1,400 strong in all - from bagging golds here and there.
The host added 12 more golds to its coffer, including two each by jui-jitsu, kickboxing, and athletics that saw Eric Cray keeping his title in the men's 400-meter hurdles and Ares Toledo keep his unofficial title as the 'toughest man' in the region by retaining the decathlon crown.
Vietnam clinched second place overall with 96 golds including a sweep of the football events. The Vietnamese, who will host the next edition of the meet, also finished with 85 silvers and 104 bronzes.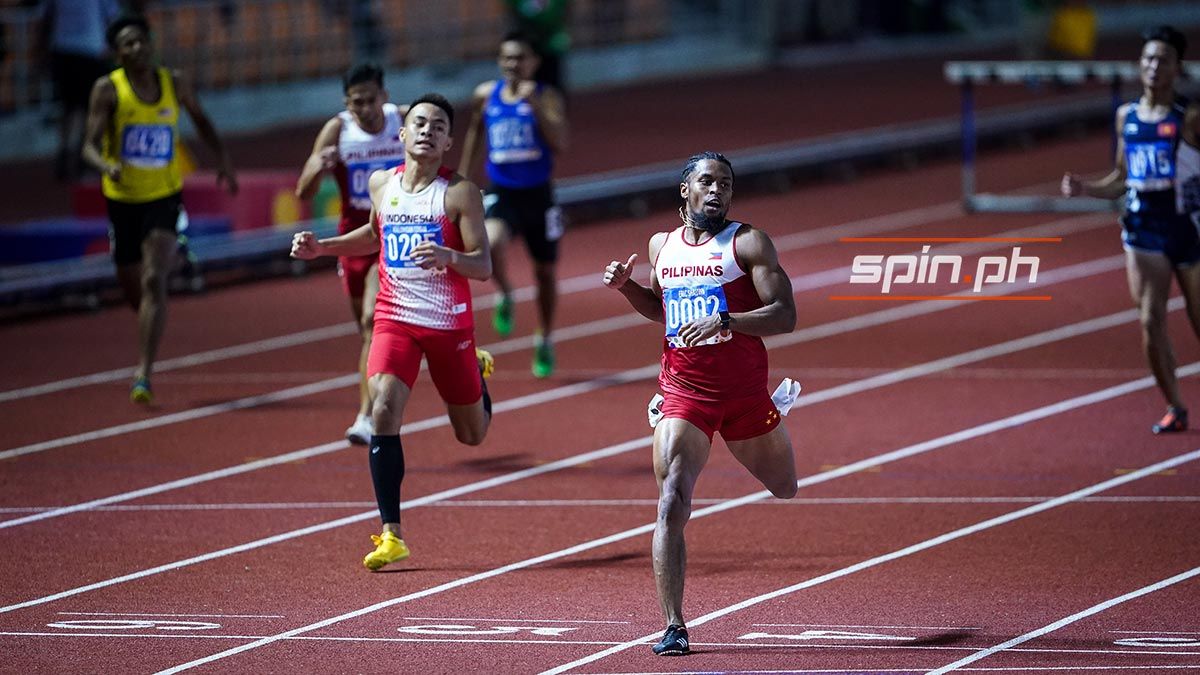 ADVERTISEMENT - CONTINUE READING BELOW ↓
Thailand failed to sustain its late charge and settled for third place with 92 gold, 102 silver, and 122 bronze medals, followed by Indonesia (72-83-111), and Malaysia (56-58-71).
The rest of the medal standings had Singapore placing sixth (53-46-69), followed by Myanmar (4-18-51), Cambodia (4-6-36), Brunei (2-5-6), Laos (1-5-27), and Timor Leste (0-1-5).r
Get more of the latest sports news & updates on SPIN.ph