NEW CLARK CITY - Kristina Knott lived up to the hype and smashed the Southeast Asian Games record in winning the women's 200-m run on Saturday night
Running in lane 4, Knott, from the University of Miami, broke away from the pack in the final 100 meters to clinch the gold in record-breaking fashion before an ecstatic home crowd at the New Clark City Stadium.
Her winning time now stands as the new meet mark, eclipsing the old record of 23.07 she herself set during the qualifiying heats early in the morning in improving the previous record of 23.30 set by Supavadee Khawpeag of Thailand in Malaysia 18 years ago.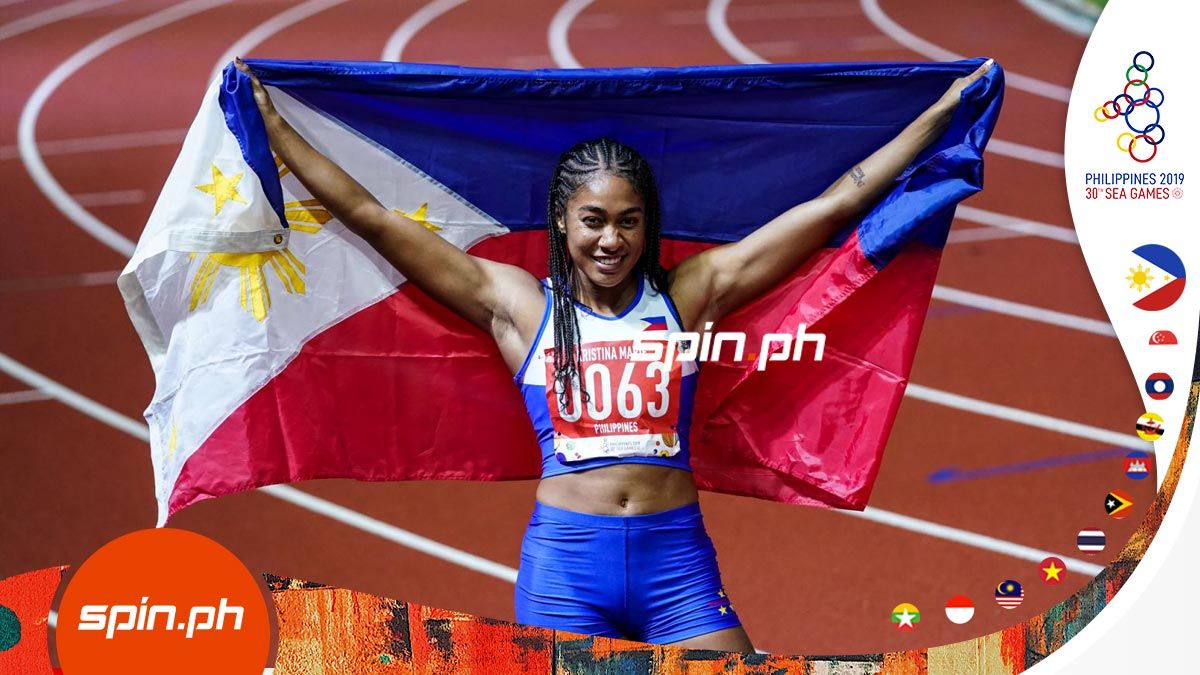 Vietnam's Tu Chinh Le bagged the silver (23.45) while the bronze went to Veronica Shanti Pereira of Singapore (23.77).
"I'm just grateful. I prayed for this one. I'm just grateful that i'm seeing my prayers beign answered," said Knott, 24.
ADVERTISEMENT - CONTINUE READING BELOW ↓
Her feat however, fell short of earning an outright berth for the Tokyo Olympics, with the standard qualifying time set at 22.80 seconds.
"I didn't get it, so I'll just settle for this gold," said Knott.
The country's new track darling will try to make it a back-to-back when she vies for the century dash on Sunday night.
The