NEW CLARK CITY – The Philippines tries to regain lost glory in swimming as competitions in the pool of the 30th Southeast Asian Games get underway at the New Clark City Aquatics Center.
Winning a gold has eluded the Filipino tankers the past decade or since the 2009 edition of the biennial meet, something they hope to end on Wednesday when seven mints are at stake in the event.
On the shoulders of the Fil-American pair of James Deiparine and Remedy Rule rest the country's best chance of finishing on top of the podium since the trio of Miguel Molina, Daniel Coakley, and Ryan Arabejo last did the feat in the Laos Games a decade ago when they bagged a total of four golds.
Deiparine and Remedy Rule get the country's campaign going as they see action in their respective events, with the heats beginning at 9 a.m. and the finals to be held at 6 p.m.
ADVERTISEMENT - CONTINUE READING BELOW ↓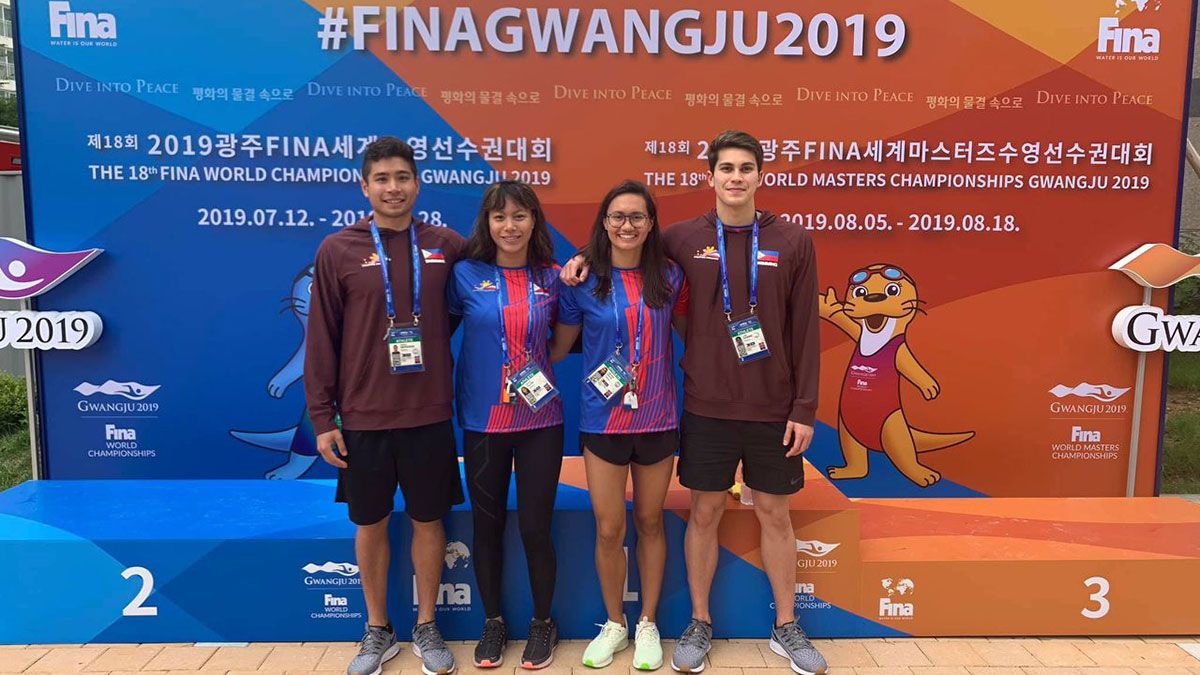 Rule will be the first on the pool as she competes in the women's 200-meter butterfly, before Deiparine gets his crack in the men's 100-meter breaststroke.
Deiparine was a double silver medal winner in the 2017 biennial meet in Malaysia, including the men's 100-meter breaststroke where he lost by a touch against gold winner Nathaniel Gagagarin.
ADVERTISEMENT - CONTINUE READING BELOW ↓
Rule, a member of the University of Texas varsity team, is suiting up in her first SEA Games, but competed for the country during the last World Swimming Championships in South Korea this July. It was in the same meet where she set the Philippine record in the 200-meter butterfly (2:11.38) which is faster than the winning time of 2:12.03 by gold winner Quah Jing Wen of Singapore in the Kuala Lumpur staging two years ago.
Philippine Swimming Inc. (PSI) president Lani Velasco is tempering expectations for the Filipino tankers.
"Maka-isa lang kami achievement na kasi for the past 10 years wala kaming golds," said the soft spoken swimming official.
Rule is also seeing action in the 100-meter freestyle together with veteran Jasmie Alkhaldi, a two-time Olympian who is still in search of winning her first SEA Games gold medal.
Another Olympic veteran in Jesse Khing Lacuna along with Miguel Barreto will likewise vie for the team in the men's 400-meter freestyle and 1,500-meter freestyle, respectively.
ADVERTISEMENT - CONTINUE READING BELOW ↓
The rest of those plunging in the pool on Day includes Jonathan Cook (men's 100-meter breast stroke), Jerard Jacinto and Jaden Olson (men's 100-meter backstroke), Jean Pierre Khouzam, Barreto, Lacuna, Maurice Sacho Illustre (men's 4x200-meter relay), Rosalee Sta. Ana (women's 200-meter butterfly), and Chloe Isleta and Xiandi Chua (women's 200-meter individual medley).