DID the Philippines win the overall championship only because of the inclusion of several non-Olympic sports in the 30th Southeast Asian Games calendar?
An analysis made by the Philippine Sports Institute, the training arm of the Philippine Sports Commission, showed the country would've still won the overall championship of the 30th Southeast Asian Games even if only Olympic sports were played.
There were contentions that the Philippines' gold-medal haul in the 30th SEA Games was 'padded' due to a number of sports that are not part of the Olympics such as arnis and dancesport, were the country won a total of 24 gold medals.
But the PSI analysis, posted on Facebook by PSC commissioner Ramon Fernandez on Friday, bared the Philippines won 79 gold medals in the 31 Olympic sports played in the 2019 SEA Games. That tally is still better than the 74 won by runner-up Vietnam, 66 by Thailand, and 47 by Indonesia.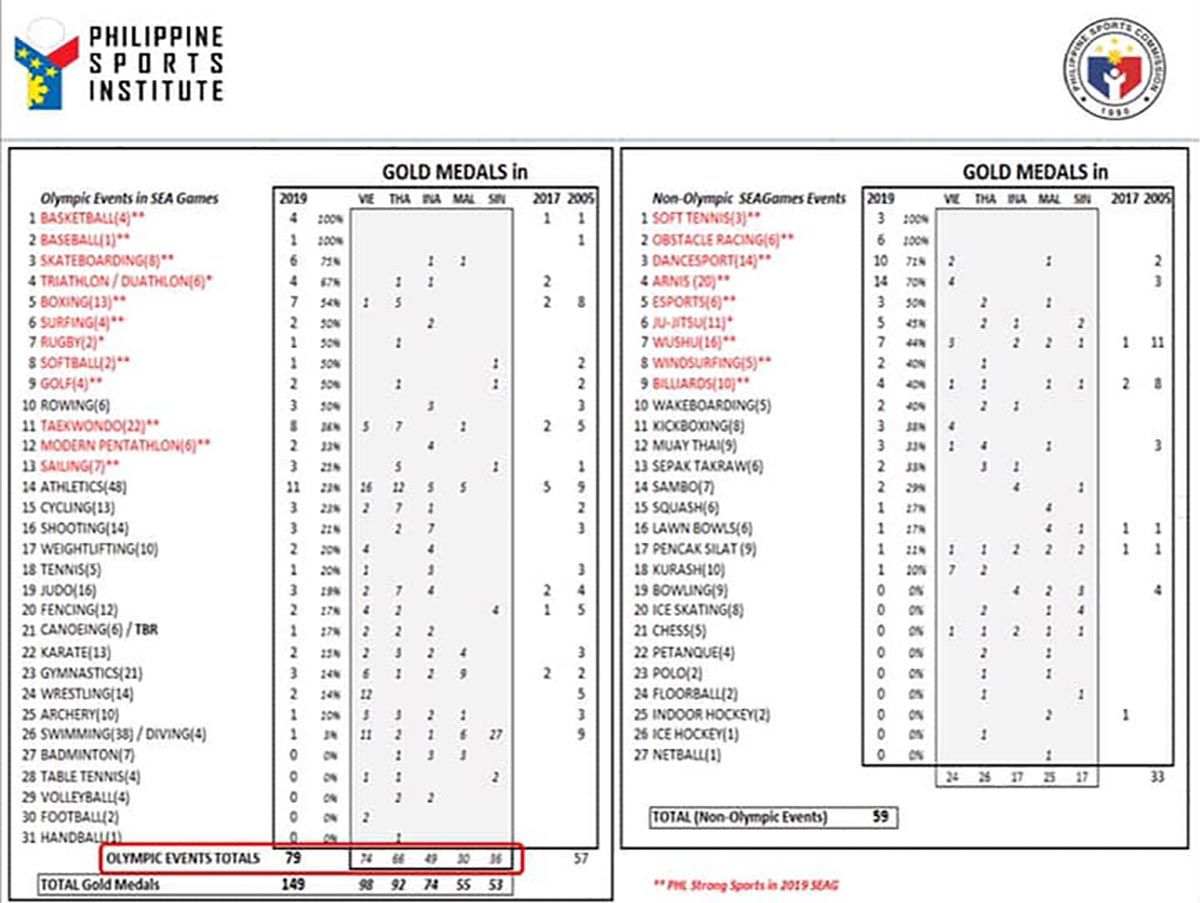 Continue reading below ↓
Recommended Videos
The analysis, however, counted gold medals in all the events of Olympic sports, including those that are not part of the Olympic program.
For example, while skateboarding is an Olympic sport, the event Game of S.K.A.T.E. where Margielyn Didal and Daniel Ledermann won gold medals for Team Philippines is not part of the Olympics program.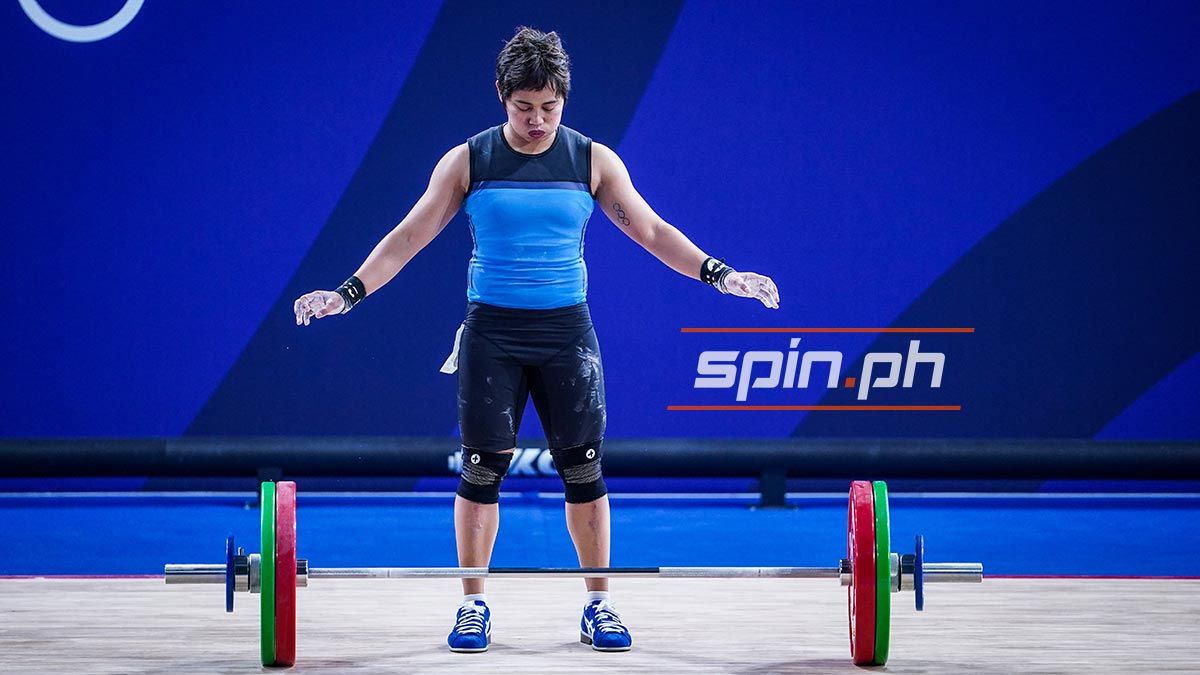 The same was true with golf's team event which was played in a matchplay format, which Bianca Pagdanganan and Lois Kaye Go won, as well as mountain bike downhill in cycling where John Farr and Lea Belgira won gold.
Of the Olympic sports, athletics had the best output for Team Philippines with 11, followed by boxing with seven, and skateboarding, a new sport come the 2020 Olympics, claiming six.
Others who won multiple golds in Olympic sports were basketball with four, triathlon/duathlon with four, and rowing, sailing, cycling, shooting, judo, and gymnastics with three.
On the other hand, the Philippines captured 72 gold medals in the 28 non-Olympic sports that were part of the 30th SEA Games, compared to the 26 of Thailand, 25 of Malaysia and the 24 of Vietnam.
Leading the way in the non-Olympic sports were arnis with 14, dancesports with 10, wushu with seven, and obstacle course racing with six.