NEW CLARK CITY – Eric Cray admitted getting a bit bothered when the initial starting gun in the final of the men's 400-meter hurdles of the 30th Southeast Asian Games was declared a false start.
It reminded him of one unfortunate incident just a few days ago.
"You know what, deep inside me I was yelling, 'That wasn't me!' So when I heard the shotgun, I was like, 'Jesus! It could not be me,'" said Cray after winning his pet event for the fourth straight time in the biennial meet.
The 31-year-old Cray was referring to his disqualification in the men's 100-meter event after two false starts in the qualifying heats.
But good thing, Thai runner Thanawit Prasertsab was the one called for the false start.
"So I just refocused," added Cray.
And he did, winning the race with a time of 50.21 seconds for the gold, his second in this Games after anchoring the 4x100 mixed relay team earlier.
Cray did admit it was hard to be disqualified in the 100-meter sprint, an event which he won during the 2015 Singapore Games.
"Man, I came to compete," he said.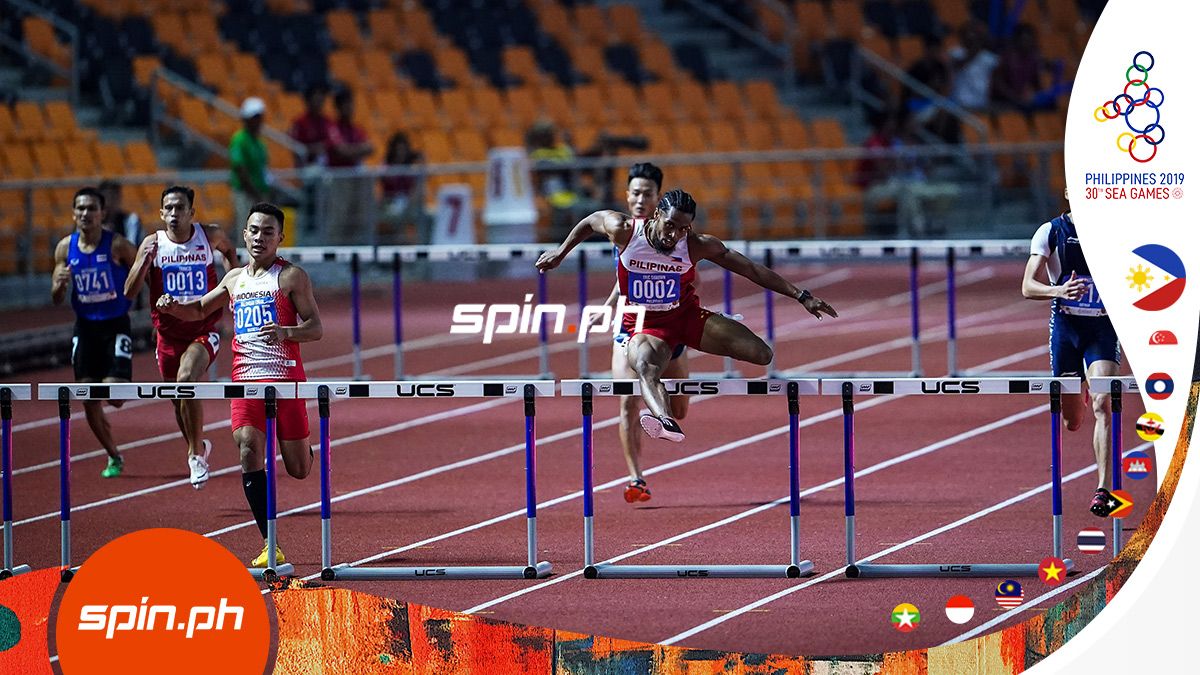 Continue reading below ↓
Recommended Videos
But he hinted of going through some bumps in his athletic career at the moment.
"There are a lot bad times, haven't been running so good, so I've been really down on myself," said the Fil-Am hurdler.
Good thing there was his wife to support him all the way.
"My wife, she coached me, she gave me some love and bringing back some of the excitement that I need," said Cray.