[Editor's Note: SPIN.ph begins its countdown to the 2019 Southeast Asian Games with a rundown of the greatest feats by Philippine athletes in the biennial event. Here's the first of a 10-part series]
ELMA Muros-Posadas defied Father Time to become one of the most decorated athletes in the history of the Southeast Asian Games.
Through her nine SEA Games campaigns, Muros-Posadas came up with a total of 15 gold medals for the Philippines, tying shotput thrower Jennifer Tin Lay of Myanmar for the record for most gold medals by an individual athlete.
But what made the feat more impressive was that Muros-Posadas did it in different events.
The Romblon native distinguished herself as Southeast Asia's best in her pet long jump event, winning gold in 1983 and again from 1987 to 1999. But she also left her mark in other events, rare for a long jumper nowadays.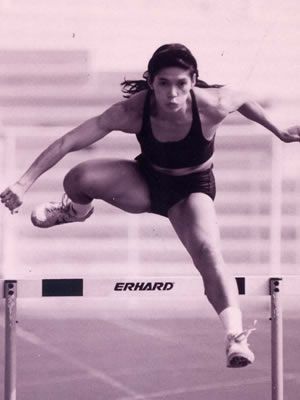 Continue reading below ↓
Recommended Videos
Muros-Posadas ruled the 100-meter hurdles in 1991, and won two more gold medals in 1993 in the 400-meter hurdles and the 4x100-meter relay.
After Lydia De Vega retired after the 1993 SEA Games, Muros-Posadas took her place as Southeast Asia's fastest woman in 1995, claiming the 100-meter and 200-meter sweep to go with her long jump victory.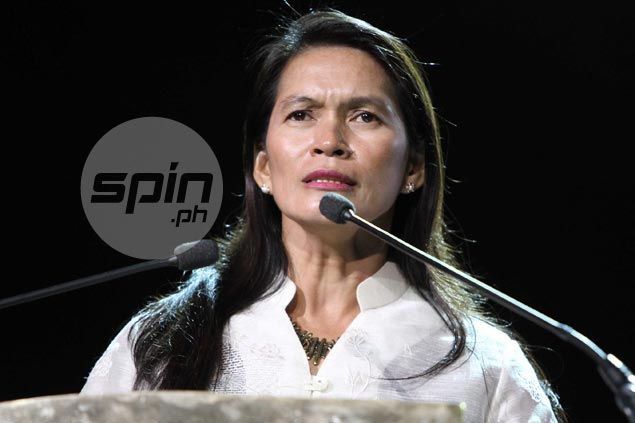 The year 1997 also saw Muros-Posadas prove her versatility by winning the heptathlon, which consists of seven events namely the 100-meter hurdles, high jump, shot put, 200-meters, long jump, javelin throw, and 800-meters.
Age started to catch up with Muros after that, but she won one last long jump gold in 1999 before providing a fitting encore to her SEA Games career by winning her last gold in heptathlon in 2001.
Muros-Posadas, though, still saw action last 2012 when she was among the 2000 athletes from 24 countries taking part in the 17th Asia Masters Athletics Championships at the modern Taipei Gymnasium.
Asia's former long jump queen shared chores with javelin thrower Erlinda Lavandia as flag bearers for the 24-athlete Team Philippines, along with four officials led by Manny Ibay, president of the National Masters and Seniors Athletic Association of the Philippines.
Muros-Posadas was feted with the first-ever Palarong Pambansa Lifetime Achievement Awardee in 2017 for being one of the original products of the annual sporting competition.
Muros-Posadas was given the distinct honor after joining the Palarong Pambansa from 1980 to 1984 while studying at Roosevelt College of Rizal.
Muros-Posadas said she was sharing the award to former teammate Dorie Cortejo, who is from Antique.
Cortejo won medals in the SEA Games during the Gintong Alay days in the 1980s while competing in discus throw.
"Siya po ang original na produkto ng Antique," Muros-Posadas said.
Check out Muros' personal bests:
Outdoor
Discipline Performance place date results score
100 meters 12.19 Olympic Stadium, Athina 2 Aug 1997 954
100 meters 11.6 (not legal) Lingayen, Philippines 19 May 1997 1058
200 meters 24.52 Bangkok, Thailand 13 Dec. 1998 986
100M hurdles 14.06 Bangkok, Thailand 13 Dec. 1998 1011
400M hurdles 59.9 Olympic Stadium, Tokyo 26 Aug. 1991 1024
High Jump 1.53 Bangkok, Thailand 13 Dec. 1998 763
Long jump 6.56 Manila, Philippines 17 May 1997 1121
Shot Put 10.87 Bangkok, Thailand 13 Dec. 1998 640
Heptathlon 5059 Kuala Lumpur, Malaysia 16 Sept. 2001 868