San Juan, La Union — Roger Casugay wrapped up an eventful weekend with a come-from-behind gold win in the SEA Games men's longboarding category.
Battling against Jay-R Esquivel, Casugay suffered a broken board early on his heat.
Esquivel pulled away in points. But aboard a spare, Casugay quickly made up for lost time and closed the heat with a nailbiting win over his fellow La Union surfer, 14.50 to 14.20.
Just this morning, Casugay had battled Indonesian Arip Nurhidayat in a rematch of their Friday ride. It had been postponed to Sunday when Nurhidayat's surfing leash snapped and Casugay had come to his aid.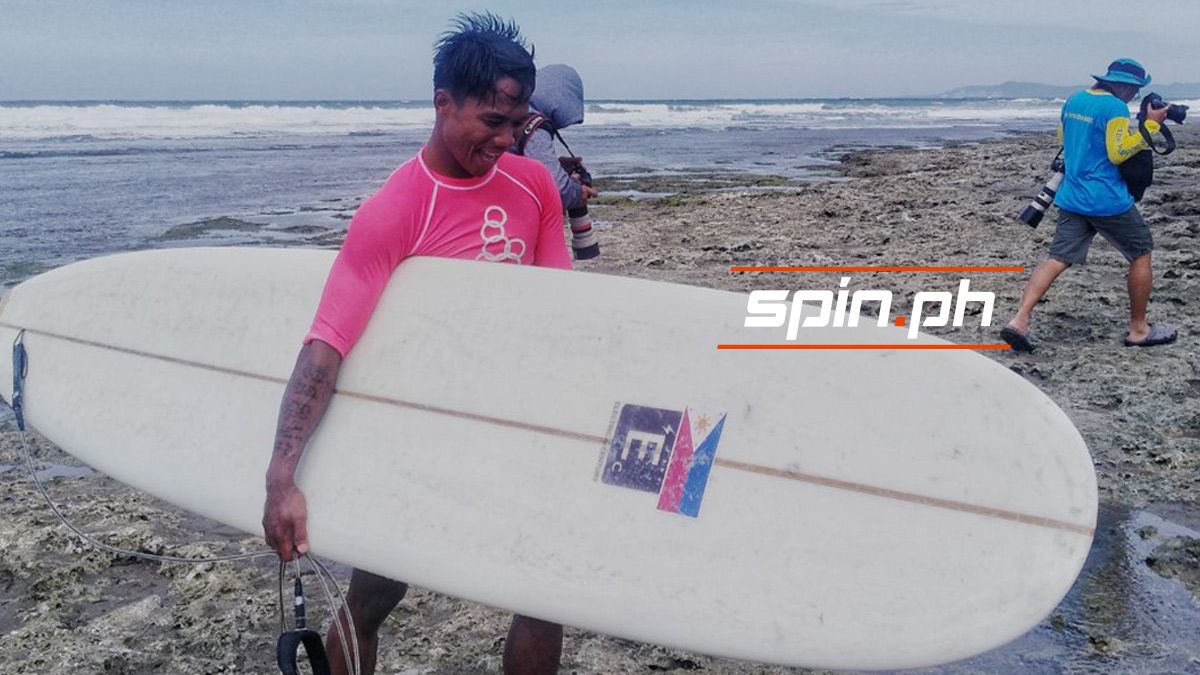 Continue reading below ↓
Recommended Videos
The men's longboard win follows a series of PH surfing victories today. John Mark Tokong of Siargao claimed bronze in men's shortboard. Nilbie Blancada also won a gold for women's shortboard, while Ikit Agudo won silver for women's longboard. Daisy Valdez clinched two bronzes for women's shortboard and women's longboard.