SINGAPORE - Ma. Claire Adorna earned the distinction of providing the country its first gold medal in the 28th Southeast Asian Games after ruling the women's triathlon Saturday morning at the East Coast Park.
Adorna clocked a winning time of 2:13:08, one minute and eight seconds clear of compatriot Kim Mangrobang, who settled for the silver medal for a 1-2 finish by the Filipina triathletes.
The coaching staff said Adorna actually had to make up for two minutes of her time in the swim race after organizers determined she didn't swam on the correct course.
Still, the Filipina remained ahead of the rest after emerging from the water with a time of 18:45.
Sanruthai Arunsri of Thailand won the bronze at 2:28:08.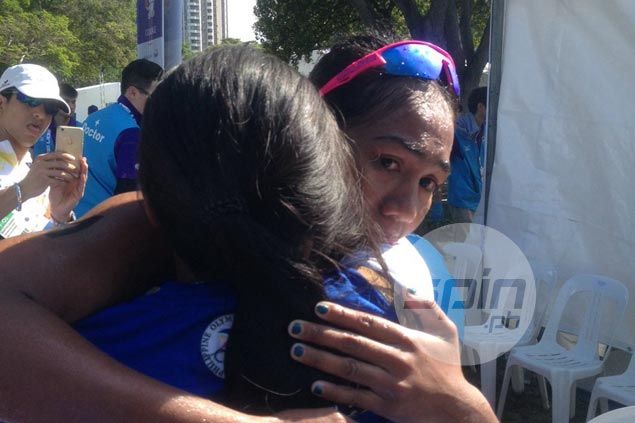 Continue reading below ↓
Recommended Videos