CHLOE Gatlabayan's injury and eventual pullout took a toll on the country's female gymnasts' psyche as they braved on and competed in the women's artistic gymnastics Monday at Rizal Memorial Coliseum.
That's the fair assessment of Gymnastics Association of the Philippines president Cynthia Carreon as the girls failed to make it to the podium.
"Of course, (Gatlabayan is) one of their friends and a very close one," she said.
Gatlabayan suffered a bad landing after wrapping up her run in vault, leading to her being stretchered out as medics tended to her injured left foot.
With the Filipinas reeling from the incident, the best the country could settle for is a fifth place finish with Ma. Cristina Onofre earning a total score of 41.150 through the four apparatuses. That also affected the performances of her teammates Mya Kalani Wilson and Mariana Josefa Hermoso.
It opened the doors to Malaysia's Farah Ann Abdul Hadi to cop the gold medal with her score of 48.050, as Indonesia's Rifda Irfanaluthfu claimed the silver and Malaysia's Tan Ing Yueh bagged the bronze.
Carreon said that experiences like this should strengthen the girls moving forward, noting: "That's why I always say that when you're a competitor, you have to be not only very strong."
Continue reading below ↓
Recommended Videos
"You have to be very strong in the mind. That thing that happened, that shouldn't affect you. Emotionally, you have to be strong, every thing should be strong."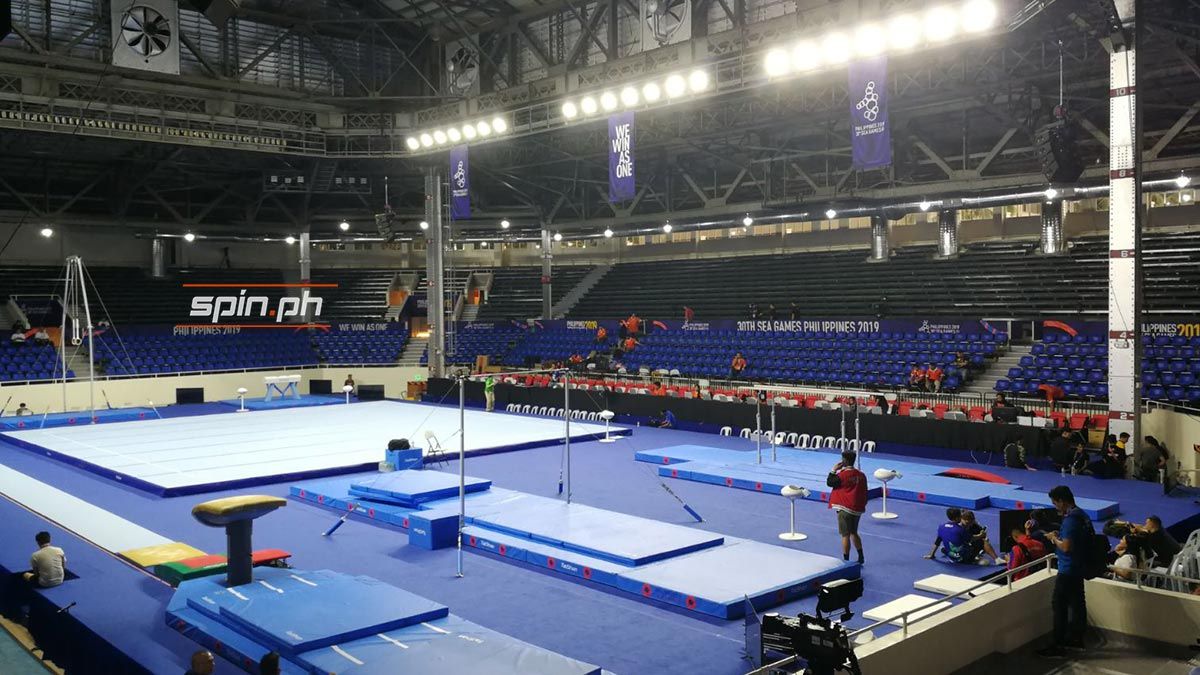 But there should be no shame on the part of these girls considering the adversities they've faced, with Carreon lauding them for a job well done despite not having a head coach.
"Our women's gymnastics team has had no coach. They're just training by themselves and we only started to train them one or two months before the competition. So far, we were just coaching among ourselves and that's the problem," she said.
Give these girls a chance, Carreon pleaded, as she sees a bright future for these Filipina gymnasts if given enough attention.
"If you give them all the attention and you give them a good coach, we can be just as good," she said, noting that Onofre still has a chance for gold as she qualified for the vault and floor exercise finals in this SEA Games.
Carreon also allayed fears on the condition of the 17-year-old Gatlabayan as the federation hoped that the injury was nothing but a simple sprain.
"She has x-ray now. She's okay. They just wanted to make sure that she didn't break anything. I think it's just a sprain," she said.